Let's see the world's most expensive & luxurious showers in 2020. The best way to rejuvenate your body and soul is to take a Shower. Shower and bath are not the same thing but some luxurious showers can give you the extreme pleasure of bath in a Shower.
These top 10 luxury and expensive showers will blow your mind away. Let's see the full details including price, brands, shapes, sizes, images, etc.
1. Aqua Symphony
Manufacturer: Grohe
Size: 1016mm × 762mm
Material: Metal/plastic
Shape: Square/rectangular
Cost: $24,866 USD (Buy Aqua Showers in cheap price)
AquaSymphony, an existing example of paradise in the earth, can steal someone from the known world. It is a place where water gets its own life. It is the perfect combination of modern SPA and digital technologies. Its soothing sound and rainbow colored Light Curtain can relax every hormones of human body. It has 6 different spray modes. The droplets of water falls from an Aqua Curtain, feels like a dream. Bokoma spray creates a wonderful sensation of fingertip massage into water. Furthermore, Grohe quality with German technology makes it lifetime lasting. To bring this bliss on home you have to spend $24866 USD.
Let's see: Luxurious Shower Curtains In 2020
2. Rainsky Shower
Manufacturer: Dornbracht
Size: 1020 mm
Material: Metal
Shape: Square or rectangular
Color: Silver
Cost: $12000 USD
What if you can control nature? Incredible though! But certainly you can have the natural vibes with the Rainsky shower where you can control the nature. The shower will give you the ecstasy of raindrops the way you want to. The electronic control panel drives with XTool system. The panel automatically selects head sprays, body sprays or the rain curtain. You can play them individually or even by a single touch the combination of the three.
Let's see: Redesign a Small Bathroom in 2020
The three rain modes have additional taste as coloured lights and fragrance mist. You can set the temperature by yourself. The fittings are of high end qualities. To own this you have to keep 12 000 USD on your credit.
Manufacturer: Ponsi
Size: 340*280 mm
Material: Stainless Steel
Light type: LED
Shape: rectangular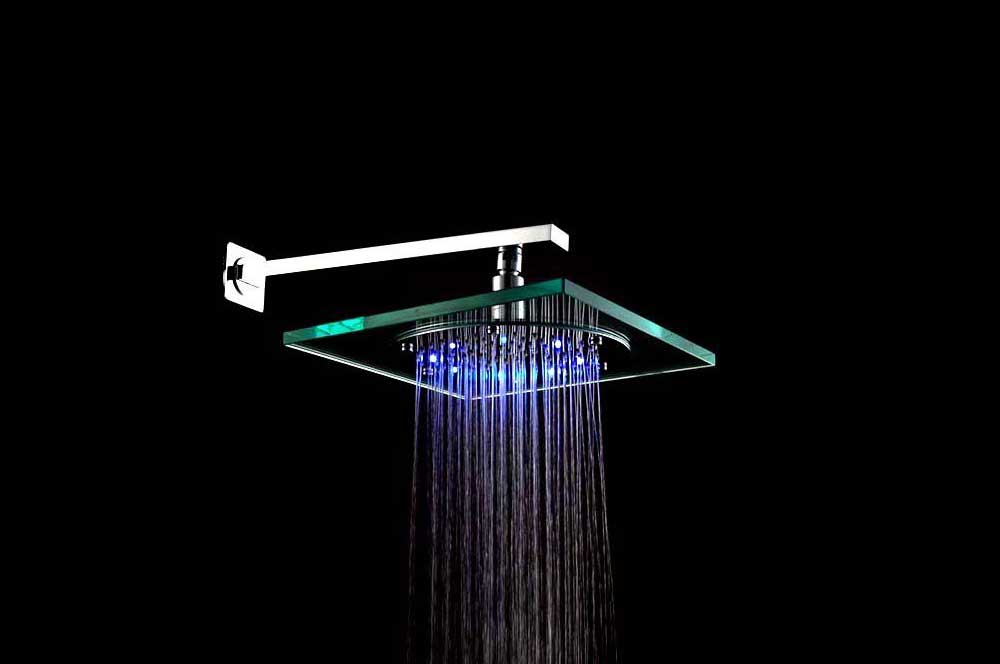 Nowadays showers has become a great way of relaxation. Chemotherapy is a therapy that gives life to the cell with the help of colors. Ponsi has given the opportunity to bring this rapture to the bathroom. This shower has nine different colors led lights. You can even change them on your wish. The warm temperature of the water with the splendid colors easily turns your mood to the world of thinkers. The market value of this mini chromo therapy is customized by the brand.
4. Steam Shower Room
Manufacturer: Aquapeutics
Attraction: Acupuncture massage jets
Material: Stainless Steel
Shape: rectangular
Cost: $6450 USD (Buy)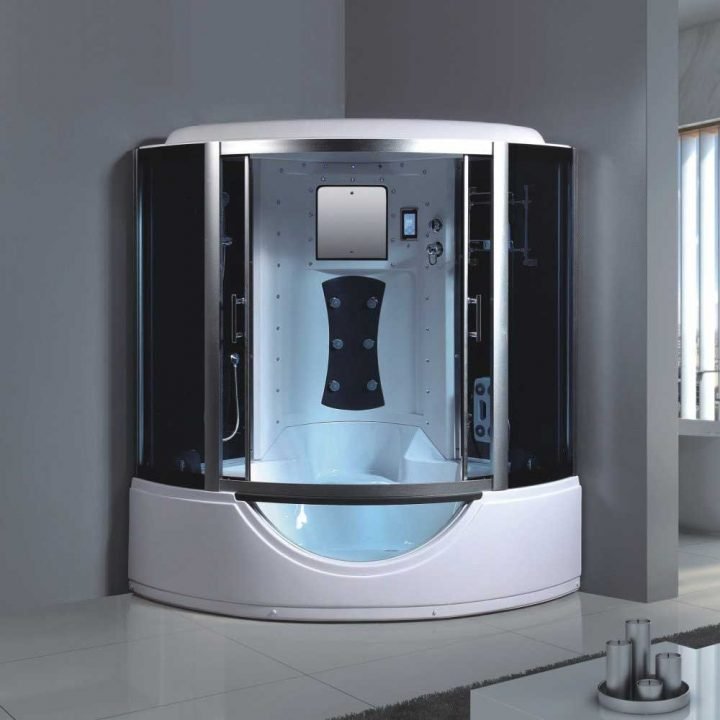 It's not merely a relaxation machine, it is a combo of some high tech items. It has a computerized massage steam room. A great aromatherapy is featured there. It has a LCD tv of 8.4 inch which is waterproof. Acupuncture massage jets of 12 point, 6 big whirlpool bath jets and 13 whirlpool bubble bath are the main attractions of this shower. Undoubtedly the radio and the mp3 mode will take you to the tour to paradise by spending $4299 USD to own the shower.
5. Body Spa Shower System
Manufacturer: Kohler
Attraction:  Hydro massage
Material: Aluminum
Shape: customized
Cost: $2000 USD
This is basically an example of the power of water as a great source of relaxation. Hydro massage is a natural way to get rid of boredom. This shower has 10 shower jets which flows 80 gallon water in a minute. It has the benefit of light chromo therapy. Overall this is a package for those who want to share every limbs properly wet with water. It costs $200 USD to buy this shower.
Let's see: Bathroom Design Ideas for 2020
6. Horizontal Shower
Manufacturer: Dornbracht
Attraction: Inclining Shower position
Material: Steel
Color: White Grey
Cost: $24,549 USD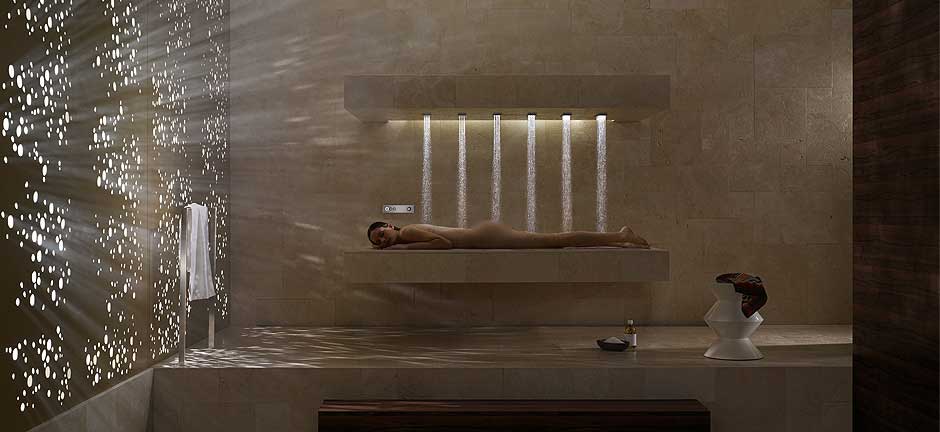 If you want to get all your tension washed away with water in laying position then this is the shower that you need. Dornbracht always try to provide different and easy things for relaxation and this is an incredible shower to get a perfect bath. It has customised Shower jets with a very friendly temperature setting module. The price is not fixed but the minimum amount is $24549 USD.
7. Axor Shower
Manufacturer: Philippe Starck
Size: 12*12 cm
Attraction: Customized mode
Material: Metal
Color: Silver grey
Bring a personal spa to your home by this shower. This shower can be customized to anywhere of your home. It can be set vertically or horizontally even in single or in group. This has a single jet which can be customized to many. The materials are high end and it is very safe for the walls. This according to the designers should be set at a corner of your room so you can easily have a shower mode anytime. The price also depends on the customers choice.
8. Omega Morphosis
Manufacturer: Pininfarina
Attraction: Shower on a Sitting position
Material: Metal
Color: Transparent or Dark
Cost: 27000 USD
This shower is ready to provide you the best shower experience with 4 hydro massage jets, a perfect rain shower, steam generator and wooden seat. You can enjoy both the sitting position or the standing one. The water sliding system is so soothing that can inhale you properly after the day long tiresome. The market value of this masterpiece is $27000 USD.