Let's see the best dream houses in the world 2021 that will make you surprise to see human passions and luxury.
It really does not matter whether you have money or not, you could have a dream home in your mind. Today you are going to be envious for sure after knowing about the top 10 dream home in the world.
I am sure, you must like one of the dream homes 2021 list and think to build one for yourself. Do you know how different a dream can be? To know the answer you have to dive deep into the dreamy world with us. You may also like Expensive Home in the World.
Here is the best dream house in the world till 2021 including owner, place, price, attractions, etc.
01. The Textile Museum
Price: $35 million
Price Include: $23 million for building and $12 more for the modification
Location: Washington DC
Owner: Jeff Bezos
Architect: John Russell pope
Attraction: The garden-room
The Textile Museum is the best dream house in the world 2021. Jeff has used a museum to make a home for him and his family. Well this is Incredible. The textile museum is the largest house in Washington DC and one of the five homes of Jeff Bezos, the owner of the Amazon.
Interestingly, this was once a textile museum before it became Jeff's house in 2013. After a modification and an expansion of $12 million, now Jeff is using this as his home. This is a massive house, which has taken 27k square foot to stand.
Jeff's gorgeous house is actually an amalgam of two different mansions connected by a walkway. This massive house has 11 bedrooms, 25 bathrooms, 5 living rooms, 2 elevators, a huge ballroom, 191 doors, 5 lounges, 5 staircases, 3 kitchens, 2 libraries, 2 workout rooms, and a garden –room.
02. The Transparent House
Price: $4 million
Location: Tokyo, Japan
Owner: Sou Fujimoto
Attraction: glassy wall, the view from the house, huge amount of daylight
Architect: Sou Fujimoto Architects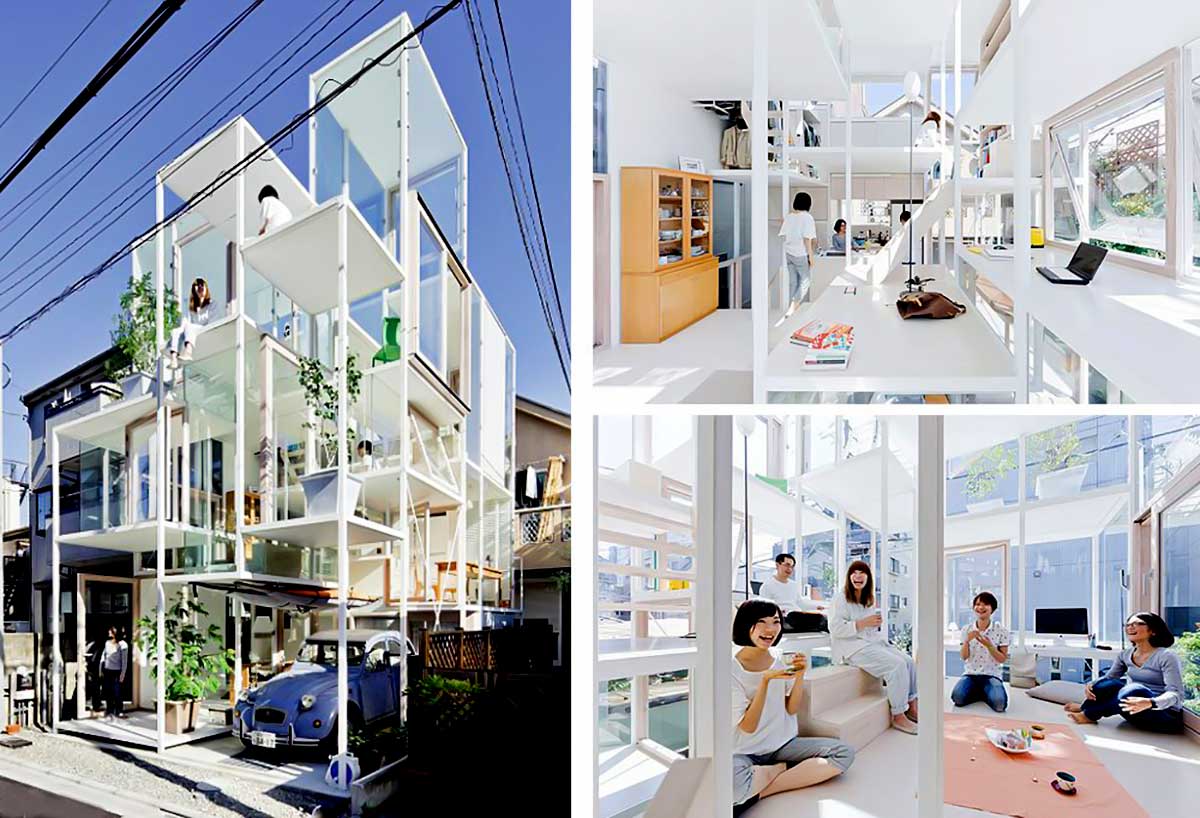 This house has broken the traditional idea of a house and one of the best dream houses in the world. Everyone can see what is happening in your house. Can you even imagine that? However, this is what actually happened in Japan. This house has only one room that is not transparent and it is the bathroom.
All the day a huge amount of sunlight enters into this house. This incredible house took 914 square-foot areas to stand. In the lower part of this house, there is a car parking lot. And in the upper part there is a living area, a book reading area, a kitchen etc. This house does not have any window but doors only.
03. Floating Home
Price: $3.5 million
Location: Seattle, Washington
Owner: Tom Hanks
Designed by: Vandeventer, Carlander Architects
Attraction: Little boat journey for entering into the home
This home is a real dreamy one. Just think of it, you are living in a house where you need to drive a boat to enter because the house is surrounded with water still the house is stable. What can be more interesting than this? In this luxurious house, there are 3 bedrooms, 3 bathrooms, a rooftop terrace, a boat lift and many more.
04. The Floating Seahorse
Price: $3.3 million
Location: Dubai
Owner: Richard Branson
Architect: Kleindienst Architects
Attraction: under water rooms, glassy room in the upper floor of the house
The Floating Seahorse is one of the best luxurious dream houses in the world. Say hello to the 3 level under water house. Yes, this is no more a dream only. In the lower part of this house, which is under the water there is a master bedroom, a guest bedroom and 2 bathrooms.
Here you can enjoy the underwater view through the massive windows. May be you are thinking that under the Water everything will be looking so blur. However, you are wrong. The glasses are so extraordinarily made that you can see everything very clearly along with the colorful fishes.
Now come to the second floor of the house. In The second floor of the building, there is a kitchen, a living room, a lounge, a bathroom. The upper part of this house is as wonderful as the lower part is. The upper level has a Jacuzzi, shower facility, and an outdoor lounge area, which can be converted in an outdoor bedroom, where you can sleep under the star at night. Isn't it sounding like fairy tale? In addition, the full area is covered with the glassy wall. Dreamy right?
05. Villa Anavaya
Price: $2 million
Locations: Koh Samui, Thailand
Owner: Not Founded
Year: 2015
Architect: Not Founded
Attractions: master bedroom, 50 square meters guest bedrooms, fitness room, media room, living room, dining area, swimming pool, bar, gym, TV room etc.
06. Villa Tropicbird
Price: $1.23 million
Locations: Mahe Island, Seychelles
Owner: Not Founded
Year: 2017
Architect: Ilya Zeiman
Attractions: guest bedrooms, fitness room, media room, living room, dining area, swimming pool, bar, TV room etc.
07. Toilet Shaped House
Price: $1.1 million
Location: Suweon, South korea
Owner: previously Sim Jae Duck, presen government.
Designer: Sim Jae Duck

This house is standing in the South Korea with a very unusual face. In the year 2007, this house was built by the chairperson of the world toilet association Sim Jae Duck. This 2 level house has 3 toilets. This is the only toilet shaped house now in the world. The house has a symbolic opening in the roof. After the death of Sim Jae Duck, government has made it a toilet theme park. Which is actually a museum now.
08. Fallingwater House
Price: $345k USD
Location: Pennsylvania, USA
Owner: Edgar J Kaufmann
Architect: Frank Lloyd wright
Attraction: view from the house
This house is built on a natural fountain. Kaufmann once built this for spending their holidays but later on this become a museum. Approximately 1, 20,000 persons come to visit the place every year. It is known as the most beautiful works of architect Frank Lloyd Wright. In 2008, American Smithsonian magazine had published the name of 28 places that everyone should visit before death, falling water house was one of them.
09. The Spaceship House
Price: $250K USD
Location: Signal Mountain, Chattanooga, Tennessee, USA
Owner: Curtis king
Designer: UFO house design
In 2008, the wall street journal had published an interesting history about the house. This house has many strange features with much futuristic furniture in it. You will find 3 bedrooms, 2 bath rooms in it. This house took 2000 square feet area to stand.
Interestingly the stairs of the house are contractible. Another interesting feature is the door of this house, which looks like the dropdown door of an airplane. The owner gives it for rent every year. However, Curtis King built this strange and wonderful home for his son once.
10. The Upside Down House
Price: $220K USD
Location: Trassenheide, Germany
Owner: Toppels
Architect: Polish architect Klaudiusz Golos and Sebastian Mikiciuk
Purpose: tourist attraction
This house is so different in its outer part that it will make you think that the house has been broken and it's now falling aside where its roof is in the downward. It was made in 2008, in the north Germany. Don't worry this is not a private house for any family this is a tourist's spot. The house is so amazing that everyday many people come to visit the house. The house took a huge time to be structured. The inner part of the house is also decorated with the furniture, yes in the normal way.
11. Invisible Tree House
Price: $200K USD
Locations: Sweden
Owner: Britta and Kent Lindvall
Year: 2010
Architect: Tham & Videgard Hansson Arkitekter
Attractions: invisible, glass build
12. Cabin at Longbranch, America
Price: $200K USD
Locations: Longbranch, Washington
Owner: Jim Olson
Year: 1959
Architect: Jim Olson
Attractions: 2,400 square feet, master bedroom, two guest rooms etc.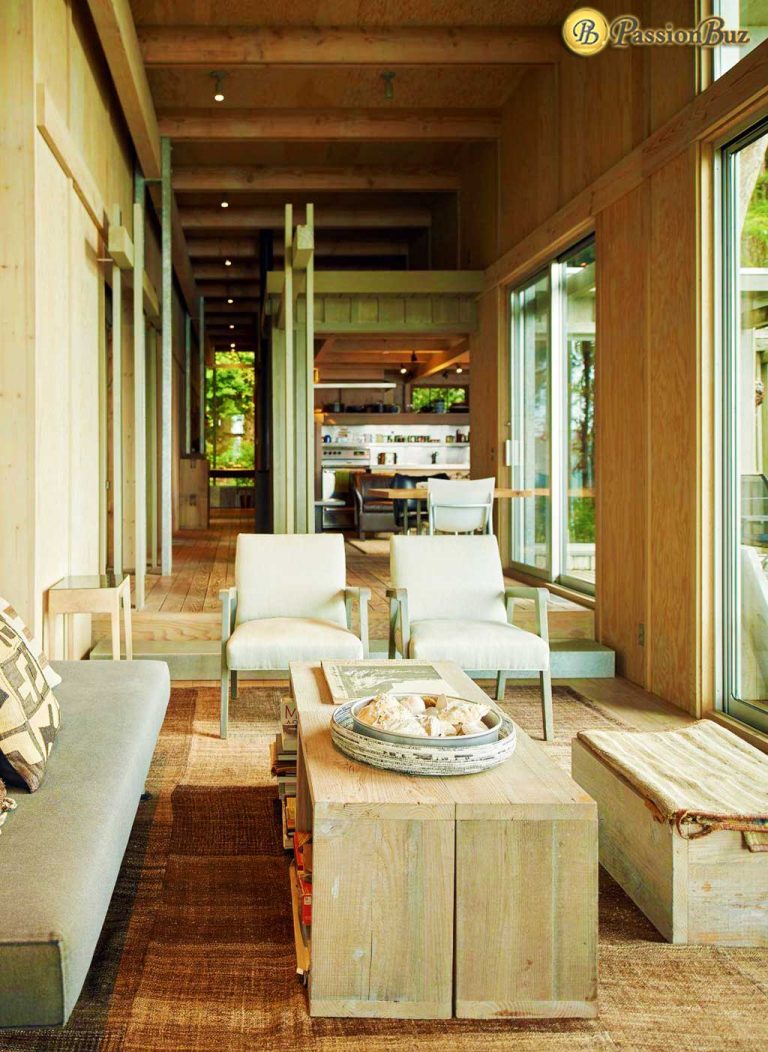 13. Skinny House
Price: $61k USD
Location: Warsaw, Poland
Owner: Etgar Keret
Purpose: to be used by different artists
Architect: Jakub szczesny
This strange house is 152 cm wide in its largest part and only 92 cm in its narrowest area. In this 2 level house, there is a kitchen, a bathroom, 2 windows that never open, a dining room and a bedroom with a small bed.
The house is made with the white polycarbonate and that is the reason why the house looks bigger than it actually is. People move through stairs from one place to another in this home. The electricity comes from the neighboring houses. If you want to spend a night here, you have to apply for that to Keret, the owner.
14. Boeing 727 House
Price: Total $30,000 to turn into home. $24,000 for renovating the inside
Location: USA
Owner: Zuyan
Designer: Bruce Campbell
Zuyan bought a Boeing 727 plane for $2000 and made his home in that. Zuyan spent $4000 to take the plane to the bank of a river. In addition, $24,000 more to renovate this. There is a bedroom, a kitchen and a bathroom in this plane house. In the cockpit of the plane, zuyan made a jaccuji. Let's see: Expensive Luxury TV Brands in the World 2021
15. Jungle Frame House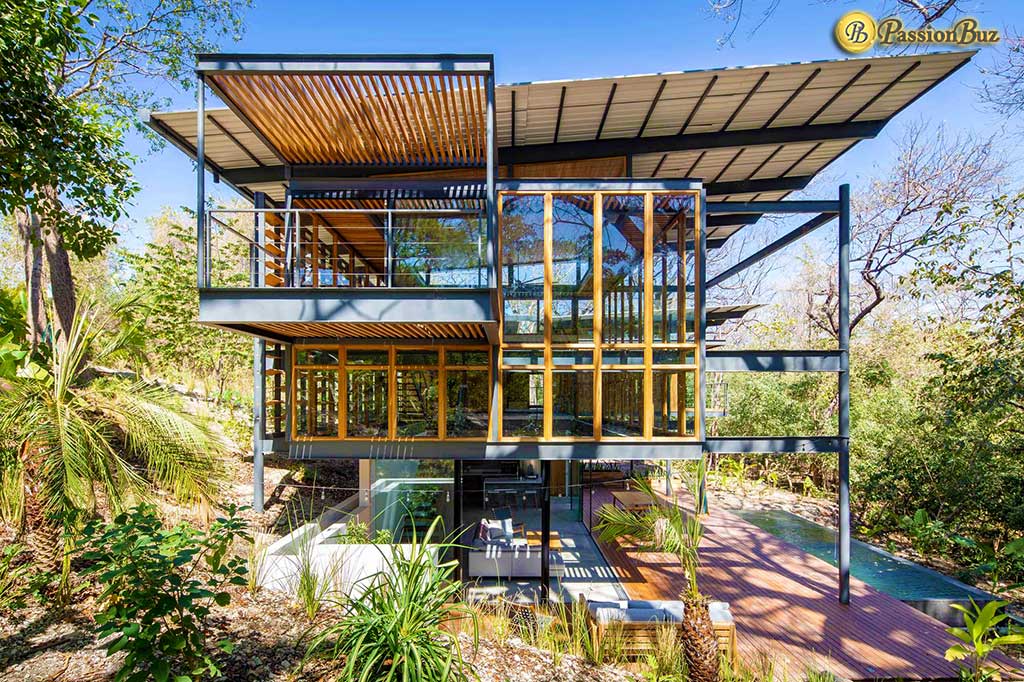 Price: $50k USD
Locations: Costa Rica
Owner: Not Founded
Year: 2018
Architect: Studio Saxe, (Benjamin Garcia Saxe)
Attractions: 340 Square Metre , steel, wood and glass frame, Ecoroof, FV, Grenada Tiles ect.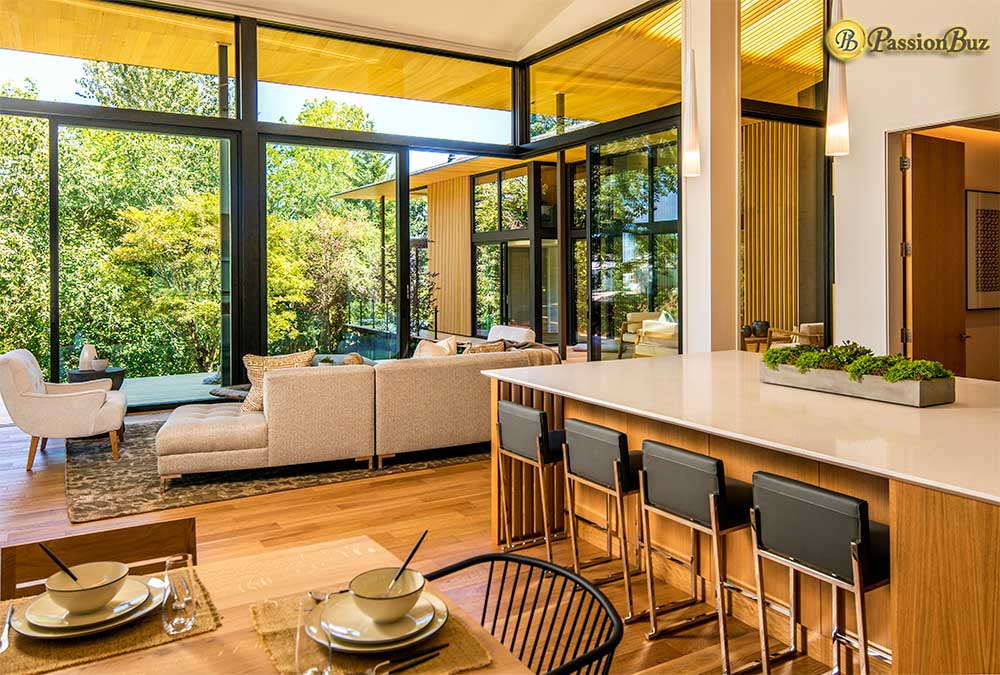 16. Dragspel House, Sweden
Price: $40K USD
Locations: Sweden
Owner: Not Founded
Year: 2004
Architect: N/A
Attractions: Dragspel House completed by 24 Houres in 2004
There are thousands of house around us all over the world. However, some houses can literally stuck your mind completely. Please comment below and let us know which one you like most?
# Top 10 Best Dream Houses in the World 2021
The Textile Museum – Price: $35 Million
The Transparent House – Price: $4 Million
Floating Home – Price: $3.5 Million
The Floating Seahorse – Price: $3.3 Million
Villa Anavaya – Price: $2 Million
Villa Tropicbird – Price: $1.23 Million
Toilet Shaped House – Price: $1.1 Million
Fallingwater House – Price: 345K
The Spaceship House – Price: $250K
The Upside Down House – Price: $220K