You must see the list of the best kitchen appliances brands in the world 2021 if you want to make your luxury cooking life easy and enjoyable. In the first place, you need to know about the brands, whose products will never disappoint you. We have picked up the most reliable companies for you. In addition, let's see: Why kitchen is the most important room in your home?
These top kitchen appliances brands 2021 are trying to make their products more usable according to their customer's special and luxurious cooking requirements. Over 2000 crockeries brands are working worldwide with their 6000 different products. You have to pay a good amount of money and attention to select the brand. You may also like: Luxury Kitchen Design Ideas in 2021
Let's see the mostly recommended top 20 best kitchen appliance brands in the world in 2021.
01. Whirlpool Corporation
Net Worth: $15.84 Billion
Annual Revenue: $21 Billion
Brand Country: United States
Founded: 1911
Founder: Frederick and Louis Upton, Louis Upton, Emory Upton
Owner: Louis Upton, Emory Upton
CEO: Marc Bitzer
Headquarter: Benton Charter Township, Michigan, United States
First Product: Washing Machines
Products: Refrigerators, Ranges, Cooktops, Wall Ovens, Microwavens, Dishwashers, Hoods, Freezers, Beverage & Centers, Ice Makers, Water Filters
Whirlpool is the most reliable and best kitchen appliance brand in the world in 2021. It is a leading multinational manufacturing and marketing company of household appliances. This Whirlpool Corporation is an American brand. The company markets washers and dryers, kitchen and cooking products, fabrics, refreshers, water filters, etc. day by day the company is growing and looking for innovative ideas, in expanding the margins of new categories. Committed to serving the best appliances to make customers' life easier. The company is trying to reduce the waste material to conserve the earth's resources as well as to fulfill the demands of the customer fruitfully.
Net Worth: $27.15 Billion
Brand Country: South Korea
Launched: October 1958
Founder: Koo In-hwoi
Present CEO: Jo Seong-Jin
Headquarter: LG Twin Tower 128, Yeouido-dong, Yeongdeungpo District, Seoul, South Korea
Products: Televisions, Mobile phones, Tablet computers, Smartwatches, Home appliances, etc.
Employees: 72.6k People
Industry: Consumer electronics, Home appliances
Service Center: 1 (800) 243-0000
First Product: refrigerators and washing machines
LG, the multinational electronics company has four divisions; mobile communications, air solutions and home appliance, home entertainment, vehicle components. LG is considered as one of the top kitchen appliance's brands in the world for their comfortable products. LG produced the first refrigerators and washing machines in South Korea. LG has always thought about their customers. Their slogan has its prove. LG's slogan was "we put people first" in 1999, they had changed it in "digitally yours" in the year 2004 and their present slogan is "life is good".
Don't miss: Dream Home in the World
03. Samsung Electronics
Net Worth: $86.7 Billion
Brand Country: South Korea
Founded: March 1938
Founder: Lee Byung-Chul
Present CEO: Kim Ki Nam
Headquarters: Seocho District, Seoul, South Korea
Products: Refrigerators, Air Purifiers, Vacuums, Dishwashers, cooktops, hoods, wall ovens, microwaves, ranges, dryers, washers.
Employees: 309k People
Industry: Conglomerate
Service Center: 1 (800) 726-7864
First Product: black-and-white televisions
Samsung is widely popular and one of the best kitchen appliance brands in the world till 2021. Samsung is the best selling brand and they make technologically advanced products. Their kitchen appliances are also technology-based. Samsung's kitchen appliances are usually larger than other brands. So if you have small space and planning to buy a Samsung kitchen appliance then you better think twice. But if you have a larger space and enough money to pay for their various products then their products are perfect for you. Their products work even better when they remain side by side. And then you can easily operate them into a single ecosystem.
Net Worth: $11.65 Billion (Whirlpool)
Founded: 1919
Founder: Herbert Johnston
CEO: Marc Bitzer
Headquarter: Benton Harbor, Michigan, United States
Parent Organization: Whirlpool Corporation
First Product: Stand mixers
Products: Wall ovens, microwaves, ranges, dishwashers, disposers and compactors, cook tops, under counter refrigeration, hoods and vents, warming drawers, water filter etc.
Annual revenue: $19 million
KitchenAid is one of the best kitchen appliance brands in 2021. Kitchen Aid, the American brand has celebrated their centennial in 2021. In 1919, whirlpool bought Kitchen Aid and they started working together. In a market where there is thousands of brands who are making the same things; it is hard to grab a position for 100 years. Model H-5, a stand mixer was their first product. Later on, they modified the model so that it can beat the other products in the market. Their new Kitchen Aid Pro 600 stand mixer's height is 16.5″, 11.3″ wide and 14.6″ deep. Now this brand has many products along with mixers of different models.
Net Worth: $10 billion (Electrolux)
Established: 1918
Headquarters: North Carolina, United States
Parent company: Electrolux
Products: Dryers, washers, freezers, refrigerators, air conditioners, microwaves, gas stoves, electric stoves, dishwashers, etc.
Price: Starts from $79830
One of the top brands in the world for kitchens stuff and a division of Electrolux. The self-contained refrigerator has been invented by this brand in 1916. You can understand how famous the brand is by an example that still many people in the whole world calls the refrigerator as "freeze" which has actually come from the name "Frigidaire". It was in its highest pick of popularity in the mid of 1900s. Frigidaire worked hard for their product's development. For the space problems, they have invented the space saving products.
06. General Electric
Net Worth: $236 Billion
Established: April 15, 1892
Headquarter: Boston, Massachusetts, United States
Chair and CEO: H. Lawrence Culp Jr.
Products: Cooking products, freezers, refrigerators, cook tops, microwaves, ranges, wall ovens, dryers, dishwashers, air conditioners, water heaters, washers, water filtration system etc.
Net income: $27.4 billion
Total asset: $309.129 billion

See: World's luxurious furniture brands
General electronics is the 18th largest firm in the United States by gross revenue. This is also an American top brand for kitchen appliances. They have research and development centers in different countries such as India, United States, Korea and china. General electronics has many kitchen friendly products which they made keeping the demands of the customers in their mind. General Electronics has their own online stores though they are also available in different online shops like Alibaba, Ali express, Amazon. Hitachi, 3M, Siemens, Emerson, united technologies, Philips, Rockwell Automation and United technologies are the top competitors of GE. General Electronic's name power is very strong. This brand is working for 127 years.
07. Bosch
Net Worth: $57.92 Billion
Annual Revenue: $77.7 Billion
Established: 1886
Owner: Robert Bosch
CEO: Volkmar Denner
Headquarter: Gerlingen, Germany
First Product: Windscreen wiper
Products: Dishwashers, Wall Ovens, Cooktops, Refrigerators, Ranges, Microwaves, Ventilation, Coffee Machines, Washers, Dryers, Mixers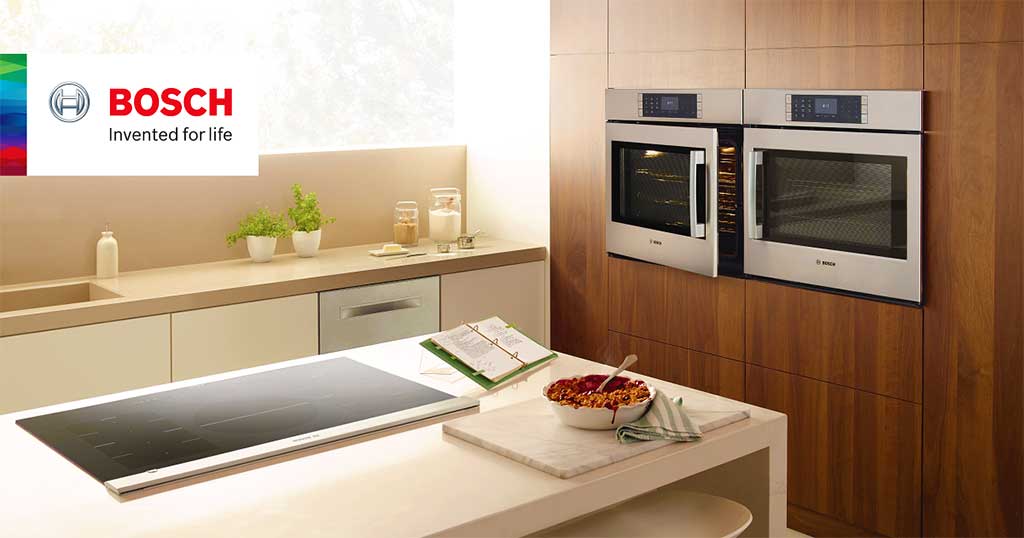 Bosch has a reputation to deliver high-quality products in the market like other German companies. They also offer the best warranties that you can think of at this modern age. Surely their products are a little costly but just think of the most warrantied kitchen appliances that u will get. For example, Bosch's couple of oven's cost approximately 1000$. But they also provide some facilities like self-cleaning and cooling fan technology. They are made of stainless steel that means they will go in the long run.
Net Worth: $10 Billion
Established: 1919
Headquarters: Stockholm, Sweden
CEO: Jonas Samuelson
Total Asset: 85 billion kr
Number of employees: 55,400
First Product: Vacuum cleaner
Products: Dishwashers, cookers, air conditioner, refrigerators, washing machines, waffle iron, juicer, blender etc.
Net income: 121 billion kr
Electrolux Company makes many products and sells in the name of multiple brands including its own. By the way, this brand took birth from the two different companies; Sevenska Elektron AB and Lux AB. It is ranked as the top kitchen appliance company. Mainly this is famous for its vacuum cleaner. Actually, Electrolux started as a vacuum cleaner manufacturer company but gradually they have started manufacturing other small, big, and even professional products as well. This company has researched about customers need and as a result, their great innovation has made them one of the toppers. Amazon's rating says that 19% people have given it five stars and 11% has given it four stars. Electrolux has good reviews in its bag. Panasonic, Sony, Bosch, LG, Samsung electronics are the top competitors of the company.
Net Worth: $36.61 Billion
Established: 1918
Headquarter: Osaka, Japan
CEO: Kazuhiro Tsuga
Employees: 2,74,143
Net income: 8.002 trillion JPY
Panasonic is one of the best companies who provides top class appliances to offices, homes, stores and restaurants. Panasonic says that they try to make their customer's lifestyle easier by providing their world-class products to them. This company sells products in their own name "Panasonic". They manufactures, develops and sells different products. They have a product research and development center. In this research center they examines different statistics on customers choice, price, likes, dislikes, problems etc and takes their next step according to the result. This international brand aims to make their products available for every class's people.
10. Maytag
Net Worth: $11.65 Billion
Founded: 1893
Founder: Frederick Louis Maytag I
Owner: Whirlpool Corporation
CEO: Ralph Hake
Brand Country: United States
Headquarters: United States of America
Area Served: Worldwide
Products: Appliances
Employees: 2,500 People
Parent Organization: Whirlpool Corporation
Let's see: Modern Kitchen Elements that you should have
They have created a huge market worldwide and now they are one of the best kitchen appliance brands. Kitchen aid's products can be found in the largest online shopping center Amazon. Amazon's ratings says that in 2021 Kitchen Aid K45SSOB 4.5-Quart Classic Series Stand Mixer is the best mixer of this brand, which gives a 4.5 quart bowl, a dough hook, manual speed settings option, a motor of 250 watt, a wire whip, a flat beater etc. However, Kitchen Aid no longer makes washing machines. A report says that they had stopped manufacturing washing machines since 2000s. Another survey says that Kitchen Aid is more liked by the consumers than Samsung because Kitchen Aid provides more service centers worldwide than Samsung. Kitchen Aid's estimated annual revenue is $19.9 M. In this case, Breville and Delonghi are the top competitors of kitchen Aid in the market.
Net Worth: $380 Million
Established: 1987
Headquarter: Greenwood
Founder: Fred Carl, Jr.
Employees: 1000
Net Income: $212 million
Viking is making professional and home products since 1987 and they are known for their exceptional products. Viking is the first brand to introduce professional range for homes in 1987. The company works in the field of cooking, kitchen clean up, refrigeration and ventilation. Viking has many great inventions, which makes them one of the top kitchen appliances manufacturer brand. Viking's new product is their "commercial" series of kitchen appliance. The products of this brand are highly expensive. Viking has a good customers rating in different online-based survey. Customers say that Viking has the best stove ever in the market. Vikings refrigerators are made by Kalamazoo in Michigan. Fisher and Paykel, GE, Kitchen aid, Smeg Company, Electrolux are the competitors of this brand in the market.
12. Haier
Net Worth: $16.3 Billion
Founded: 1984
Founder: Zhang Ruimin
Owner: Zhang Ruimin
CEO: Zhang Ruimin
Brand Country: China
Headquarters: Qingdao, China
Area Served: Worldwide
Products: Major appliances, Small appliances, Consumer electronics, Commercial heating and cooling systems
Employees: 99,757 People
Parent Organization: N/A
Haier is the chinese manufacturer company and was established in 1984. It is considered the second largest home as well as a kitchen manufacturer company in the world. The net worth of this company is more than USD 16.3 billion. The company is providing really wide range appliances such as conventional refrigerators, freezers, air-conditioner with auto cleaning facility, smart washing machines, water heaters run by a solar system, auto ovens, etc.
13. Hitachi
Net Worth: $54.52 Billion
Founded: 1910
Founder: Namihei Odaira
Owner: Namihei Odaira
CEO: Toshiaki Higashihara
Brand Country: Japan
Headquarters: Marunouchi, Chiyoda-ku, Tokyo, Japan
Area Served: Worldwide
Products: Electronics, Industrial, machinery, Telecoms equipment, Power plants, Information system, Materials, Auto parts, Power tools etc.
Employees: 307,275 People
Parent Organization: N/A
Hitachi, a Japanese company, and it was founded in 1910. The headquarters of Hitachi in Marunouchi, Chiyoda-ku, Tokyo. Currently, the company is serving its product worldwide. The owner of this company is Namihel Odaira. The current net worth of this company is near $59 million. There are 3,07,275 people working in this company. N/A is the parent organization of Hitachi. Best selling products of Hitachi appliances: Rice cooker, Refrigerator, Gas tables, Microwave oven, washing machines, Vacuum cleaner etc.
Net Worth: $3 Billion
Established: 1913
Headquarters: Chicago, IL, United States
CEO: Transform Holdco
First Product: sewing machine
Products: Large kitchen appliance such as vacuum cleaners, barbecue grills along with some small things like blender, iron etc.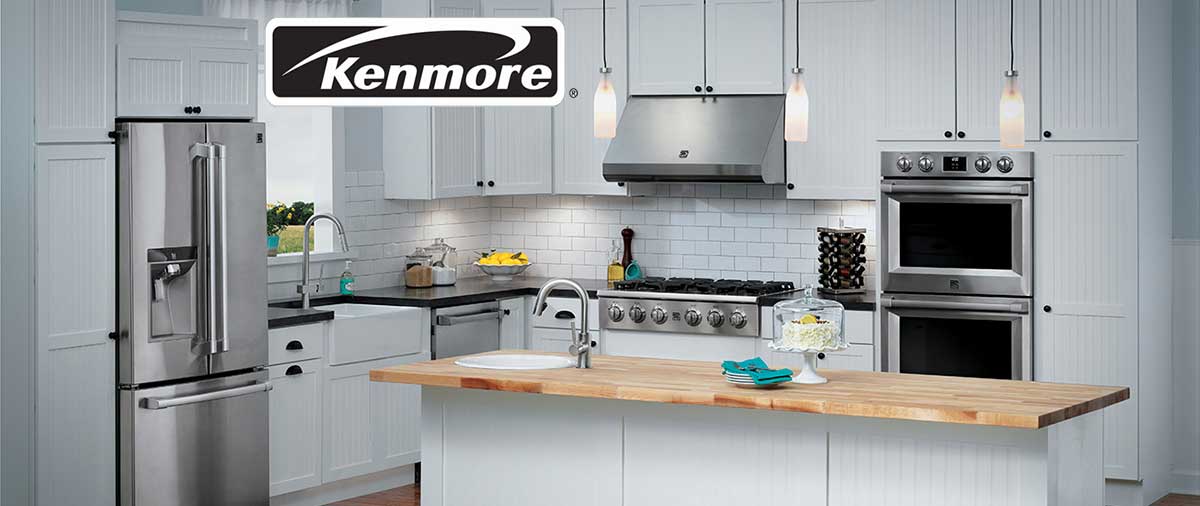 This brand has crossed 106 years among all these famous brands because of its innovation and exclusive features in its products. Kenmore is a dedicated brand. They take care of their products so that they can provide the best service to their customers such as faster cooking, better cleaning etc. Some products of Kenmore are manufactured in USA. A small number of Kenmore's ranges come from LG. Kenmore's fridges generally last for 7 to 10 years. On the other hand, the company gives a warranty of 1 year.
Net Worth: $320 Million
Established: 1916
Headquarter: Irvine, CA
CEO: Christofer Von Nagel
First Product: Portable heater
Products: Ranges, range tops, ovens, cook tops, ventilation, warming drawers, microwaves, built in coffee machine, refrigerators and dishwashers
Thermador is the second largest Kitchen appliance brand in the world. They began as an electric item's manufacturer. Thermador is not an individual brand but it is a part of BSH Home. In the year, 1932 Thermador started producing kitchen appliances. Thermador is the first brand who invented the self-cleaning and speed cooking oven in 1963. Different surveys say that Thermador is liked more by the peoples than Vikings. Most of the Thermador's products are made in USA. The price of the products is very high. Such as, you have to count $16,998 for a 2-piece kitchen appliances package or $14,198 for a package of 2-piece stainless steel kitchen appliances package. Even a 3-piece stainless steel kitchen appliances package can cost you about $20,897 USD.
16. Miele
Net Worth: $1 Billion
Annual Revenue: $4.1 Billion USD
Established: 1899
Owner: Carl Miele
CEO: Jan Heck
Headquarter: Gütersloh, Germany
First Product: Vacuum cleaner
Products: Dishwashers, Ovens, Cooktops, Refrigerators, Ranges, Coffee Machines, Washers, Dryers
Miele is a German manufacturer company and one of the best brands in the world when it comes to home and kitchen appliances. Its current revenue is around USD 3.5 billion. Miele launched it's current innovation automatic cooking oven. Miele's best kitchen products are: Advanced vacuum cleaners, Built-in steam oven, Freestanding refrigerators, Cookers, Cooktops and Combi sets, Dishwashers, dryers, Rangehoods, etc.
17. Hotpoint
Net Worth: $1.4 Billion
Founded: 1911
Founder: Earl Richardson
Owner: Earl Richardson
CEO: Ritu Kaur BP
Brand Country: United Kingdom
Headquarters: Peterborough, Cambridgeshire, United Kingdom
Area Served: Europe
Products: Washing machines, dishwashers, refrigerators, freezers, cookers, tumble dryers
Employees: 73
Parent Organization: Haier, Whirlpool Corporation
Hotpoint is a home and kitchen manufacturer company in the UK. The headquarter of this company is located in Peterborough, Cambridgeshire. It was founded in 1911. There are 73 employees working in this manufacturer company. They serve their product through Europe. The current net worth of this company is estimated at around $1.4 billion. The company is currently producing dishwashers, cookers, dryers, freezers, refrigerators, washing machines, etc. Whirlpool and Haier both are the parent organization of Hotpoint.
Net Worth: $2.75 Billion
Established: 1969
Headquarter: Istanbul, Turkey
Owner: Koc Holding (Company)
Employees: 30000
Products: Refrigerators, freezers, dishwashers, stove, laundry machines, ovens , air conditioners, microwaves and many other products
Parent Company: Arçelik
Net income: €233 million
Total Asset: €3.764 billion
This Turkish brand is running for 60 years and this is owned by another company Koc Holding. Beko promises to make the life of their consumers easier and so they had brought the energy saving technology for the first time in the market. Beko has many awards in their bag. This tells us clearly about their level. This famous brand is active in more than 140 countries worldwide. A report says that they have 400 million satisfied customers. Beko has 18 global factories and their aim is to empower new generations to live healthier. Beko is one of the sponsors of FC Barcelona men's Basketball team and has a partnership with UNICEF.
19. Fisher & Paykel
Net Worth: $16.3 Billion (Haier)
Annual Revenue: $1.4 Billion
Established: 1934
Owner: Maurice Paykel, Sir Woolf Fisher
CEO: Daniel Witten-Hannah
Headquarter: East Tamaki, Auckland, New Zealand
First Product: Dryers
Products: Ovens, Cooktops, Ranges, Companions, Refrigeration, Washers, Dryers, Ventilation, Dishwashers
Parent Organization: Haier
Fisher and Paykel is another top-ranked kitchen appliance manufacturer company and holds an 8th position on the top list. The current net worth is USD 981 million and annual revenue is around USD 1.4 Billion. The headquarters of this company is in New Zealand. The product of this company is also known for its reliability rate which is 18.37%. Nowadays the company is manufacturing cooking, cooling, ventilation, dishwashing, laundry, oven, dryers, companions.
20. Gaggenau
Net Worth: $4.6 Billion
Annual Revenue: $14.71 Billion USD
Established: 1663
Owner: BSH Hausgeräte
CEO: Peter Bruns
Headquarter: Munich, Germany
First Product: Ovens
Products: Ovens, Coffee Machines, Cooktops, Ventilation, Refrigerators, Dishwashers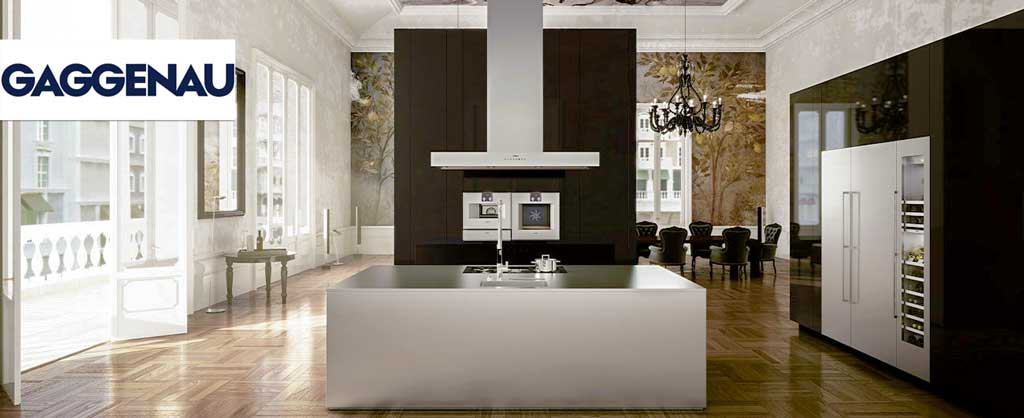 It's one of the oldest german Kitchen appliance manufacturer companies in this world. The company was established in 1663. The oven was the first manufacturing product of this company. The product of this company is for the naturalist. The annual revenue of this company is around USD 14.48 billion per year. Let's check the best kitchen products of Gaggenau, Convection oven, Coffee machine, ventilation, Combi, Refrigerators, Cabinets, Dishwasher etc.
So, these are some of the famous and luxurious kitchen appliances brands. That will always help you to make your kitchen look good and useful. Please comment below and let us know your favorite one among the list or you have your own.
# Here is the top 10 kitchen appliance brands in the world 2021
| Rank | Brand Name | Net Worth | Country |
| --- | --- | --- | --- |
| 01 | Whirlpool | $15.84 Billion | United States |
| 02 | LG Electronic | $27.15 Billion | South Korea |
| 03 | Samsung Electronic | $86.7 Billion | South Korea |
| 04 | KitchenAid | $11.65 Billion | United States |
| 05 | Frigidaire | $10 Billion | United States |
| 06 | General Electric | 236 Billion | United States |
| 07 | Bosch | $57.92 Billion | Germany |
| 08 | Electrolux | $10 Billion | Sweden |
| 09 | Panasonic Corporation | $36.61 Billion | Japan |
| 10 | Maytag | $11.65 Billion | United States |