These luxurious and top expensive jewelry brands 2021 should take your consideration because a gorgeous look is always incomplete without proper accessories.
Giorgio Armani had once stated that jewelries and accessories have become more important than outfits. They can effectively alter the outfit and moreover a versatile wardrobe is the preference of every woman. Let's see: 10 Luxury Lipstick Brands.
The 2021's top 20 most expensive jewelry brands in the world have been manufacturing the best exquisite masterpieces that have become widely popular.
We tried to uphold the comparative description of expensive & luxury jewelry companies in the world. Aristocratic jewelry is the most important part of Luxurious Lifestyle.
Let's see the top 20 most expensive jewelry brands in the world in 2021 including brand ranking on customer reviews.
01. Harry Winston, Inc.
Net Worth: $6.6 Billion
Brands Country: United States
Founder: Harry Winston
Founded: 1936
CEO: Nayla Hayek (May 2013 – Present)
Headquarters: New York City, New York, United States
Parent Organization: The Swatch Group
Best Creation: 19-Carat Pink Diamond
Price: 50.3 million USD
Regular Price: visit here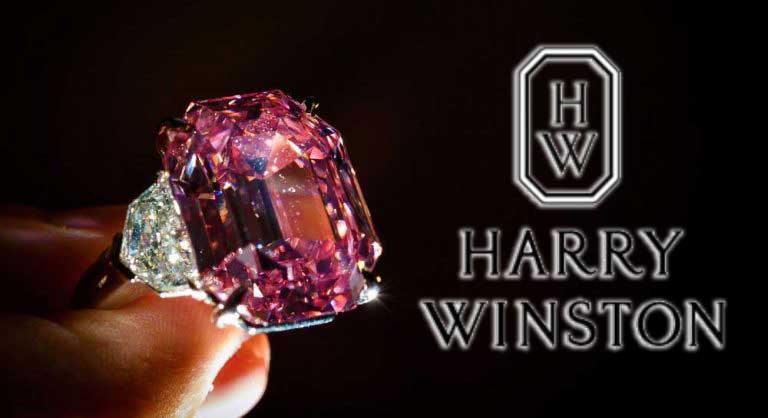 Harry Winston, the most expensive & luxury jewelry brand is the most famous name in the world of diamonds is gaining the top position of our list of 20 most expensive and luxurious jewelry brands in the world 2021. For those, who have a thirst for diamonds and high end ornaments must be conscious of the Hope Diamond?
One of the Winston's best gemstones, the Hope Diamond has a very long history from the very being originated in India. It has been adorned with many imperial necks right from Louis XIV and George IV to wealthy civilian people including Thomas Hope, Pierre Cartier, Socialite Evalyn, Walsh McLean and Harry Winston, who basically donated the rock to the Smithsonian Institution in 1958, after owning it for over 10 years.
Every year the Hollywood Actresses hire Harry Winston's expensive masterpieces to ensure and mark their presence at the Oscar Red Carpet.
It is widely believed that only the finest ones, the latest quality and rarest stones are used for Winston Jewelry. For their histrionic legacy and highly elaborative diamond master-pieces, this company may continue ruling over the diamond world for years to come.
You may like: Expensive TV Brands in the World
02. Cartier
Net Worth: $12.2 Billion
Brands Country: France
Founder: Louis-François Cartier
Founded: 1847
CEO: Cyrille Vigneron (Jan 1, 2016 – Present)
Headquarters: Paris, France
Parent Organization: Cie Financiere Richemont SA
Best Creation: Cartier Diamond Emerald Ring
Price: 6.2 million USD
Regular Price: visit here
Cartier is one of the most expensive luxury jewelries brands in the world. Cartier has a long reigning history to put some of the world's most expensive and aristocratic jewelries in auction. Such historical auctions of priceless royal ornaments depict the brand's grandiosity in the world of producing royal jewelries.
It was founded by Louis-François Cartier in 1847, it is basically a French brand which is best known for its jewelry and watches including the Bestiary. It was a Panther-shaped brooch manufactured for Wallis Simpson in 1940s and has been recognized as one of the timeless jewels from the history.
The Duchess of Windsor was so enamored by the brand's signature panther which she ordered for several pieces with the same animal motif. And the most famous thing is her 6.5 inch diamond, Onyx and Emerald Bracelet, which recently went under the hammer for just over $7 million.
Cartier jewelry still makes use of Art Deco elements, thereby appealing to modern tastes, apart from remodeling their panther-signature motifs.
03. Van Cleef & Arpels
Net Worth: $6+ Billion
Brands Country: Netherlands
Founder: Salomon Arpels, Alfred Van Cleef
Founded: 1896
CEO: Nicolas Bos (Dec 31, 2012 – Present)
Headquarters: The Hague, Netherlands
Parent Organization: Cie Financiere Richemont SA
Best Creation: Socrate Earrings
Price: $66,000 USD
Alfred Van Cleef and his uncle Salomon Arpels established this famous French brand in 1896. This luxury jewelry brand originally based in France and it still maintains Old World elegance in their exquisite pieces apart from designing Avant Garde pieces.
This prestigious French jewelry maker is worldwide famous for their adroitness in using precious stones and the perfect use of groundbreaking gem-setting technology. They are widely known for inducing the Mystery Setting – a process which enables maximum exposure to the gemstone.
04. Buccellati
Net Worth: $73.4 Million
Brands Country: Italy
Founder:Mario and Gianmaria Buccellati
Founded: 2011
CEO: Randal Soto (2015 – Present)
Headquarters: Milan, Italy
Parent Organization: Cie Financiere Richemont SA
Best Creation: 18-karat yellow and white gold, pearl, and diamond necklace
Price: $1,95,000 USD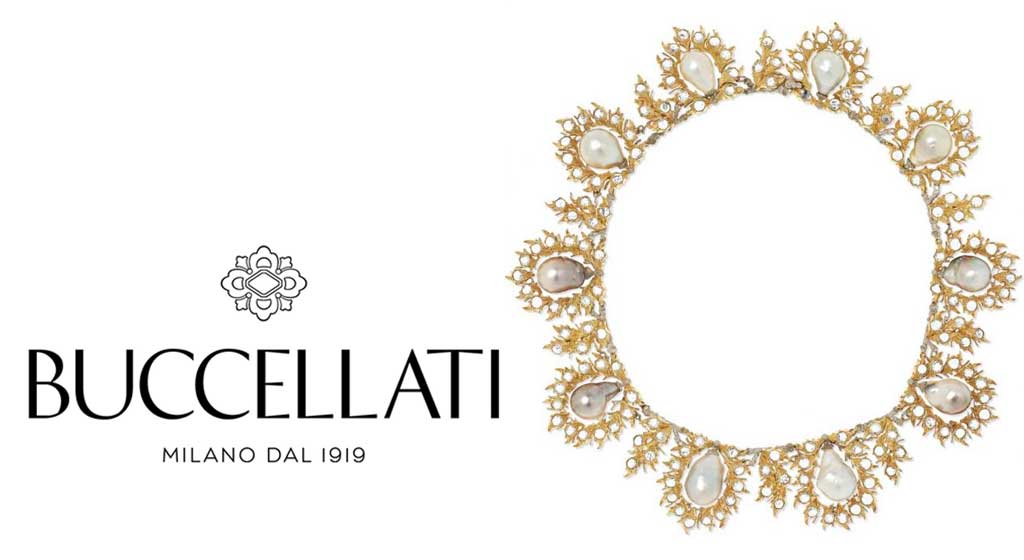 Buccellati, the Italian luxury brand is recognized for the impeccable quality of their Gold ornaments. True to their heritage, the high end jewelry company adheres to the Roman Styles, which can easily be pretty visible in their collection of Cuff Bracelets. The brand reinterprets their master-pieces through lacy carvings which makes them look soft from afar.
The brand is also famed for their brushing and mattifying metals, whilst mixing silver and gold for texture and the light enhancement.
05. Tiffany & Co.
Net Worth: $2.21 Billion
Brands Country: United States
Founder: Charles Lewis Tiffany, John B. Young
Founded: 1837
CEO: Alessandro Bogliolo (Oct 2, 2017 – Present)
Headquarters: New York City, New York, United States
Best Creation: Tiffany Cobblestone Necklace
Price: $1,38,000 USD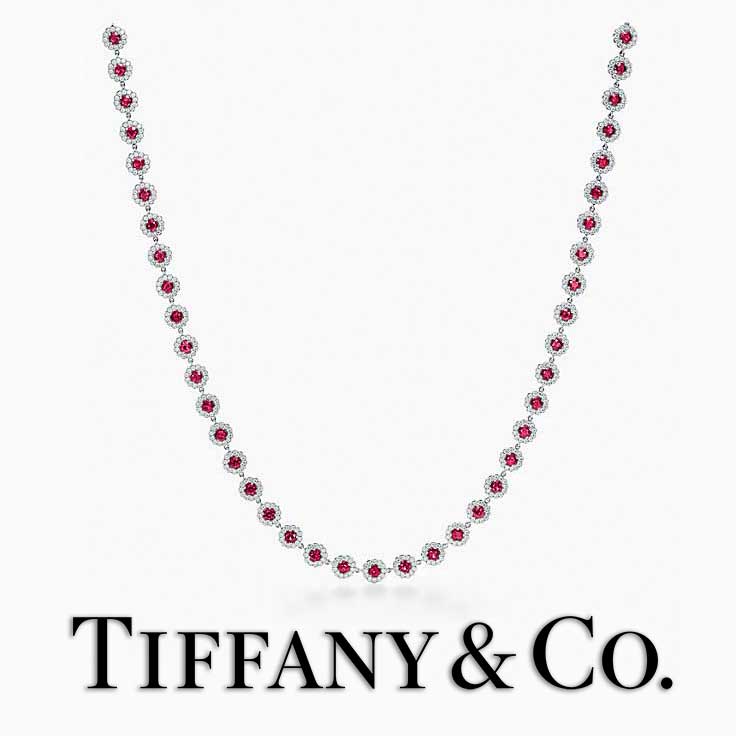 Special thanks should be given to The Great Gatsby movie, Tiffany jewels are not only famous in America but it is now very much recognized in Asia as well. However, this luxury brand was established in 1837 and became quite popular for their impressive designs in diamond jewelries, sterling silver and watches.
Their diamond jewelries evoke timeless design styles that appeal to luxury and aristocratic class. They are basically famous for crafting high dimensional whimsical motifs of flowers and birds in the form of brooch, pendant, earrings and even hair accessories are also included here.
06. Graff
Net Worth: $5.4 Billion
Brands Country: United Kingdom
Founder: Laurence Graff
Founded: 1969
CEO: Francois Graff (2004 – Present)
Headquarters: London, United Kingdom
Best Creation: Graff diamond pendant necklace
Price: $4,90,000 USD
Graff Diamonds is a British multinational expensive jewelry brand which is based in London. The eponymous label was created by Laurence Graff in 1960 and adheres to the Kimberly process.
The brand mostly deals with huge diamonds, as the founder has himself claimed that his company is always in a bid to meet the utmost demands of bigger stones by the clients.
One can go through some of their masterpieces in their famous coffee table book – The Most Fabulous Jewels in the World.
07. Piaget SA
Net Worth: $6.6 Billion
Brands Country: Switzerland
Founder: Georges Edouard Piaget
Founded: 1874
CEO: Chabi Nouri (Apr 1, 2017 – Present)
Headquarters: Geneva, Switzerland
Parent Organization: Cie Financiere Richemont SA
Best Creation: Pave White Gold Open Bangle Bracelet
Price: $69,228 USD
This eponymous high end jewelry brand was given the rank 7 in the list of the top 10 most luxury jewelry brands in the world. The Swiss luxury watch and jewelry company was established in 1874 by Georges Piaget and is now run by the famous Swiss group named 'The Swiss Richemont' group.
Initially, this brand started making high end watches which immediately became popular among the elite class in Europe. They soon widen their business to fine jewelry and since they have been considered as one of the world's top jewelry making companies for their exclusive designs, evoking Old Hollywood sophistication and fantasy gardens.
08. Bvlgari
Net Worth: $1.5 Billion
Brands Country:
Founder: Sotirios Voulgaris
Founded: 1884
CEO: Jean-Christophe Babin (Jun 2013 – Present)
Headquarters: Rome, Italy
Parent Organization: LVMH
Best Creation: Serpenti necklace in 18kt white gold
Price: $95,000 USD
Bvlgari, one of the top Italian luxury jewelry brands was founded by Sotirio Bulgari in 1884. This Rome-based brand is widely famous for their signature jewelries, watches and also fragrances and skin care products. Apart from jewelries and accessories, the brand also runs high up in the air end 5 star resorts and hotels. Their list of elite clientele includes Elizabeth Taylor and other celebs, who have a huge thirst for diamond and rare gemstones.
This luxury expensive jewelry brand is recognized for colored gemstones, especially sapphires mixed in unique formats. Some of Bvlgari's Hallmark ornaments are rimed with cabochon stones in bold shapes and vibrant colors. The brand is famous for designing Italian staples including the cuffs, chokers, bangles and necklaces. They are given the courtesy at using the finest gems along-with 18 carat of gold for their elite clients.
09. Mikimoto
Net Worth: $1 Billion
Brands Country: United States
Founder: Kokichi Mikimoto
Founded: 1893
CEO: Kokichi Mikimoto
Headquarters: United States
Best Creation: Mikimoto 11.4-11.9mm A+ South Sea Pearl and 2.27 ct. t.w. Diamond Flower Necklace in 18kt White Gold. 27.25″
Price: $100,000 USD
This eponymous brand was first established by Mikimoto Kōkichi in 1893. The Japanese entrepreneur is famous for creating the first cultured pearl which subsequently led him to establish his luxury pearl company, Mikimoto.
In 1985, the pearl maker was inducted into the house of peers by imperial decree and posthumously was awarded the Grand Cordon of the Order of the Sacred Treasure to commemorate the 100th anniversary of the company of latesy cultured pearls.
Mikimoto, one or the expensive luxury jewelry brands is credited to be dealing with some of the finest, beautiful and rarest of pearls including rare South Sea Pearls, Pink conch pearls, Titian pearls, and White pearls. Mikimoto, the elite jewelry brand uses 8 karat gold or platinum, all natural colored gemstones, and the finest silk thread to string pearls. And the pearl sets offered by Mikimoto are peerless without any match.
10. Chopard
Net Worth: $1.7 Billion
Brands Country: Switzerland
Founder: Louis-Ulysse Chopard
Founded: 1860
CEO: Karl-Friedrich Scheufele
Headquarters: Geneva, Switzerland
Best Creation: 18-karat white gold diamond necklace
Price: $55,000 USD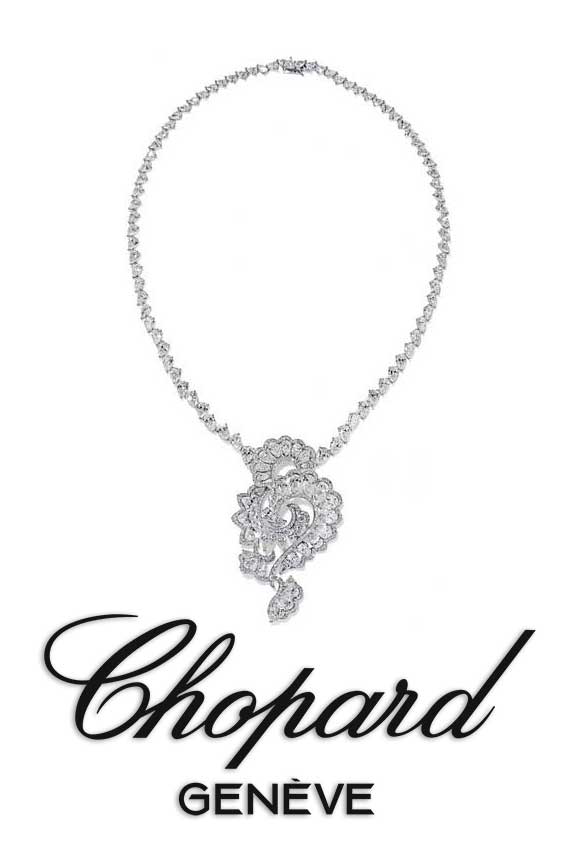 The Geneva-based luxury jewelry brand was established in 1860 by Louis-Ulysse Chopard and today it has a network of more than 100 stores all over world. This brand is counted considered as one of the most luxury jewelry brands in the world and is famous for jewelries and watches alike.
One of their most ritzy time-pieces which is set up with trademark modus operandi, as a sign of the brand's position in the market.
And in terms of jewelry brand, Chopard provides us of the finest collections, thereby making some sui generis pieces made of rare gemstones and gold along-with diamonds and platinum. Quality meets precision as far as the brand Chopard jewelries are concerned.
11. Dior
Net Worth: $44.82 Billion
Brands Country: France
Founder: Christian Dior
Founded: 1946
CEO: Sidney Toledano (Oct 15, 2015 – Present)
Headquarters: Avenue Montaigne, Paris, France
Parent Organization: LVMH, Semyrhamis SA
Best Creation: Rose Dior Bagatelle ring
Price: $58,000 USD
The French jewelry brand Dior is the expensive one for its jewelry and other accessories. Maintaining their signature motifs they produce jewelry of great quality. This brand also made its name ranking in the fifth position as the best high end brands.
For its exclusive and beautiful collection of goods and jewelries this brand is way too famous. This brand is an Oscar winner. In their every product they do not forget to show the value of art. Thus, having a Dior ring or just a simple pendant will make you real classy. The jewelries of this brand are expensive but trust me, they are worth buying.
12. Hermes
Net Worth: $1.77 Billion
Brands Country: France
Founder: Thierry Hermes
Founded: 1837
CEO: Axel Dumas (Jun 5, 2013 – Present)
Headquarters: Paris, France
Parent Organization: H51 SAS
Best Creation: H d'Ancre bracelet, small model
Price: $36,000 USD
Hermes brand is one of the brands that reflects tradition and history in their all kind of goods. Thus, they are pretty much expensive but wearing their jewelries is worth of the whole luxury. Besides its superior items this brand is also famous for its luxurious handbags.
With the high-end features the Hermes brand makes jewelries those are totally handcrafted. The manufacturers have the magic in their hands that makes their every piece of art valuable and expensive. With a smooth and sleek finish their jewelries are simple in design but classy in wearing. Well, having a Hermes jewelry is totally worth the money. Thus, when you wear it the other person can see the top-notch quality through it.
13. Kering
Net Worth: $10.24 Billion
Brands Country: France
Founder: Francois Pinault
Founded: 1963
CEO: Francois-Henri Pinault (Mar 2005 – Present)
Headquarters: Paris, France
Kering is another French jewelry brand that is also considered as one of the largest and expensive companies. Across the whole world this brand is holding its position with great pride and honor. Also in case of sustainable commencement and initiatives kering is totally nailing as a pioneer.
And this company also owns the brand Gucci and other sport brands. With a wholesome representation of the art this brand offers you jewelries that you can wear on every luxurious party or marriage occasions. Kering manufactures product those are qualitative and lavish.
14. Boucheron
Net Worth: $10.24 Billion (Kering)
Brands Country: France
Founder: Frederic Boucheron
Founded: 1858
CEO: Helene Poulit-Duquesne (Sep 28, 2015 – Present)
Headquarters: Paris, France
Parent Organization: Kering
Best Creation: Hopi, the Hummingbird Ring
Price: $80,000 USD
Another French luxury and expensive brand Bouchen offers with jewelries you have always dreamt of. All their jewelries are sculpted, cultured and polished delicately. From their little pendant to their heavy jewelry all are manufactured with top-notch quality.
Boucheron jewelries always impress us with their design and passion and desire for abstraction. The brand shows collections those are extremely exceptional and displays purity of art. Boucheron values the originality. The jewelries are unwaveringly coeval and contemporary. Thus, the Boucheron jewelries are some luxury with class.
15. Chanel
Net Worth: $9 Billion
Brands Country: United Kingdom
Founder: Coco Chanel
Founded: 1909
CEO: Alain Wertheimer (Feb 2016 – Present)
Headquarters: London, United Kingdom
Parent Organization: CHANEL International B.V.
Best Creation: Ruban ring
Price: $81,900 USD
Chanel is the world's one of the expensive and luxurious jewelry companies. The company offers you jewelry with fine gold manufactured from platinum and around 18K gold. The unbelievable high jewelry collection will make you stunt if you have a look on them.
With the incredible craftsmanship and style that is totally timeless, Chanel's jewelry are valuable and costly. To speak the truth, the jewelries are the visual representation of the artisan work. All its vintage, current and temporary products are worth buying. Buying one set of simple Chanel jewelry will make you feel excellent!
16. Swarovski AG
Net Worth: $3 Billion
Brands Country: Austria
Founder: Daniel Swarovski, Armand Kosman, Franz Weis
Founded: 1895
CEO: Robert Buchbauer
Headquarters: Wattens, Innsbruck-Land District, Austria
Best Creation: Polar Bestiary Necklace
Price: $750 USD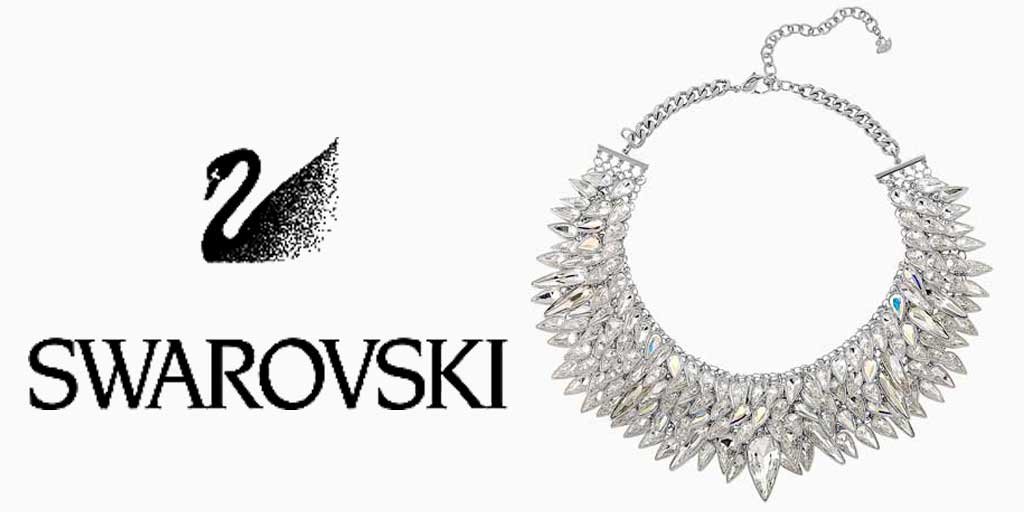 Well, as a fine jewelry brand, Swarovski is also in the frontline among the other expensive brands of jewelry set. It is absolutely a proud moment while expressing words about the finest jewelry sets of Swarovski because the brand's jewelry is more expensive than the glass jewelry. Because the manufacturing process leads a lot of requirements and thus fulfilling the requirements, the brand can uplift such best jewelry sets to you.
The Swarovski crystal is worth of a try. You know why? Because the crystal are so shiny and bubble free that it will give you a pure notion of having the authentic piece in hand. And the company holds the quality real tight that no scratch marks, queer shape or lackluster shine is seen in the products.
17. Valentino
Net Worth: $1.5 Billion
Brands Country: Italy
Founder: Valentino
Founded: 1960
CEO: Jacopo Venturini (Jun 1, 2020 – Present)
Headquarters: Rome, Italy
Parent Organization: Valentino Fashion Group
Best Creation: Resin, metal, and crystal monkey earrings
Price: $1150 USD
To talk about the brand Valentino S.p.A, this brand is a real all rounder. Not only in jewelry but also this expensive brand has earned a good amount of fame by producing and providing other necessary products to its customer with great sincere. From polished bracelets to enchanting pendants, this brand is full of unique stock.
This brand is extremely concerned not only in providing fashionable jewelries but also spread art through it. With a reasonable price you can get the advantage of wearing a fine jewelry designed by some genius designers of the brand.
18. Givenchy
Net Worth: $1 Billion
Brands Country: France
Founder: Hubert de Givenchy
Founded: 1952
CEO: Renaud de Lesquen (Apr 1, 2020 – Present)
Headquarters: Paris, France
Parent Organization: LVMH
Best Creation: Moon Pendant lasso necklace
Price: $1250 USD
Givenchy has however managed to be in the pack of expensive brands by hitting people's eyes upholding the iconic pieces of jewelries. From gold to silver, this brand has experimented all materials and didn't fail at all.
The sharp and fancy looking jewelries are the best creation of Givenchy till now. From the foundation day of the brand, it climbed up this far to have such capability of making costume jewelries. And no doubts, this brand is trying super hard to be in the frontline among the fifteen most expensive jewelry brand of the world.
19. David Yurman
Net Worth: $400 Million
Brands Country: United States
Founder: David Yurman
Founded: 1980
CEO: David Yurman (Jun 1, 2017 – Present)
Headquarters: New York City, United States
Best Creation: Gems Tanzanite Earrings in White Gold with Diamonds
Price: $68,500 USD
This expensive jewelry brand has been named after the man who invented his art and passion in his own made jewelry. One very prideful fact about this brand is many Hollywood celebrities choose this brand over other brands. As the brand provides the best artistic products, many people cannot resist the temptation of buying from here.
This man bring the art of gemstones and diamonds to another level to speak the really truth. It is quite surprising that the brand, after three years of its inauguration, exposed its finest Cable bracelet. This bracelet was the addition of its infinite success or so to say.
20. H. Stern
Net Worth: $400 Million
Brands Country: Brazil
Founder: Hans Stern
Founded: 1945
CEO: Roberto Stern
Headquarters: Rio de Janeiro, State of Rio de Janeiro, Brazil
Best Creation: H.Stern tempts
Price: $6Million USD
If you want real elegancy or a colorful exposure of your jewelry sets, then go for H. Stern jewelry brand without giving second thought. The brand is expensive not just because of the design but the products and materials they use to shape each jewelry are worth the price.
Inspired by Brazilian artwork, this brand has gone far away to fulfill the satisfaction of the real jewelry lovers. Following the deep artistic mindset, the brand has been producing the delightful and colorful jewelries. Even the essence of music, fashion, dance and other can be sensed through the artwork of the jewelries.
# Here is the top 10 most expensive jewelry brands in the world in 2021 (Luxury Designers)
| Rank | Brand Name | Net Worth |
| --- | --- | --- |
| 01 | Harry Winston | $1.7 Billion |
| 02 | Cartier | $6.5 Billion |
| 03 | Van Cleef Arpels | $3.12 Billion |
| 04 | Buccellati | $73.4 Million |
| 05 | Tiffany & Co | $3.03 Billion |
| 06 | Graff | $5.4 Billion |
| 07 | Piaget | $6.6 Billion |
| 08 | Bvlgari | $1.5 Billion |
| 09 | Mikimoto | $1 Billion |
| 10 | Chopard | $1.7 Billion |