Do you know which shoe brand in the world is in the top place in 2021? or the best shoe brand in the world? There are so many reliable shoe companies in the world that are producing expensive luxury shoes for the international market. You may also like the most expensive shoes in the world.
People usually choose their shoes from the top 10 shoe brands in the world in 2021. We have created a long list of the world's best shoe brands including price, products, reliability, popularity, and market value. Any of these shoe companies will not disappoint you with their products & services.
One must know the expensive luxury shoe brands in the world because who does not want his/her footwear to be cozy, comfortable, and eye-catchy at the same time? And if you are an athlete and a bit sporty, you should certainly have a minimum knowledge about the shoe brands of this modern era. So let's see the world's top shoe brands in 2021, who are working diligently and ceaselessly to satisfy the demands of the customers as well as the famous athletes of famous sports!
Here is the list of top shoe companies in the world 2021 including footgear, boot, cleat, cowboy boot, loafer, pump, sneaker.
01. Adidas
Net Worth: $16.48 Billion
Brand Country: German
Founded: August 18, 1949
Founder: Adolf Dassler
CEO: Kasper Rorsted
Headquarter: Herzogenaurach, Germany
Products: Footwear, sportswear, sports equipment, toiletries.
Employees: 57,016 People
Best creation: Adidas adizero adios 4
Price: from $20 to $120 USD (Buy now)
Type: Aktiengesellschaft
Adidas is in the top position of the shoe brands market in 2021. It is now the most iconic and highly require footwear of every person of every class. The three stripes signature of the brand is omnipresent in the products and accessories of the brand which gives the assurance of the authenticity of the products. Though it started its journey as an athletic shoe brand, latter it continues to fulfill the appeasement of the customer by widening its product range.
If anyone asks which Adidas running shoe is the best? Then without getting perplexed one should reply "Adidas Adizero Adios 4" for its magnificent lightweight and rapture of comfort. Not only this brand focuses on shoes, it is connected elaborately and widely in the sector of athletic and games by providing the players Adidas products. Also, do you know, Adidas created the first shoe that associated with the benevolence of microprocessor? And it has a fashion line in partnership with English designer Stella Mccartney which dealt on the year 2004.    
Let's see: Most Luxurious Watch Brands in the World in 2021
02. Nike
Net Worth: $30.44 Billion
Brand Country: United States
Founded: January 25, 1964
Founder: Bill Bowerman and Phil Knight
CEO: John Donahoe
Headquarters: Washington Country, Orgon, United States
Products: Athletic footwear and apparel, sports equipment
Best Creation: Nike Air Presto, Nike Air Huarache, Nike Lunar Fingertrap Cros Trainer Sneakers, and so on
Price: It has some products in the lower price range but the category growth in premium footwear models that are retailing for $100 USD and above. (Buy now)
Nike is the most reliable and famous shoe brands in the world in 2021. From its foundation till now Nike has never compromised with its making of trendy and super comfortable footgear for people of all kinds and ages and that is the only reason it has never fallen from holding the supreme position in the world footwear market. By reinventing itself, advancing footwear innovations and well-establishing global sales network, Nike is now the world's largest shoe company and hopes to continue ruling over next five years. Instead of going through some extreme controversies like child labor allegations, strike in China factory and so on it upholds its position as the most leading brand in production of athletic shoes and apparels. Its shoes have great comfort level and can be used on any surface or any other activity.
Let's see: Luxurious Clothing Brands in the World in 2021
03. Reebok
Net Worth: $16.48 Billion (Adidas)
Brand Country: United States
Founded: 1958
Founder: Joe, Jeff Foster
CEO: Matthew O'Toole
Headquarter: Boston, Massachusetts, United States
Products: Footwear, sports clothing
Parent Organization: Adidas
Best Creation: Legacy Lifter, CrossFit Nano 8.0, Skyscape Runaround, CL Nylon Classic, and many more
Price: $30 – $150 USD (Buy now)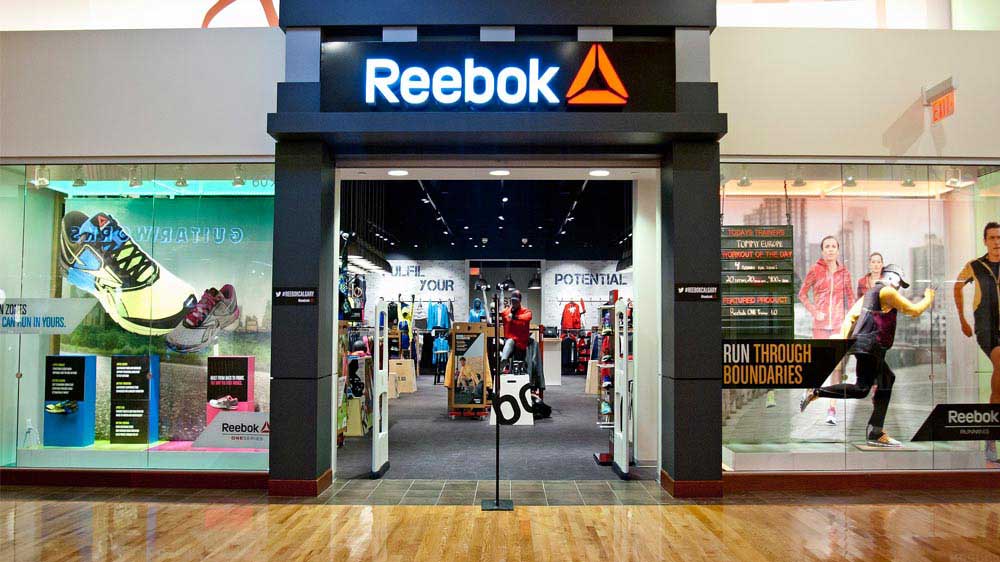 Another top class shoe brand in the world is Reebok in 2021. With the spiked running shoes and its rich look, Reebok is now almost ruling the world footwear market as the top class running shoe brand. The shoes of Reebok are made of authentic and high class quality materials with a lucrative zigzag foam soles in most of it which is so much comfortable to wear in case you are on your feet all day. Among their numerous number of notable styles of footwear, including the Reebok Freestyle, introduced in 1982, was mainly manufactured and marketed for women. They are also famous for their charitable work. They provide US school children with physical activities before the school day by operating the Build Our Kids' Success (KOBS) program.
Let's see: Expensive Laptops Ever Built in the World till 2021
04. Gucci
Net Worth: $20.18 Billion (Kering)
Brand Country: Italy
Founded: 1921
Founder: Guccio Gucci
CEO: Marco Bizzarri
Headquarter: Florence, Tuscany, Italy
Products: Luxury goods
Employees: 947
Parent Organization: Kering
Creative Director: Alessandro Michele
Best Creation: Men's Ace Gucci Band high-top sneaker
Price: $850 USD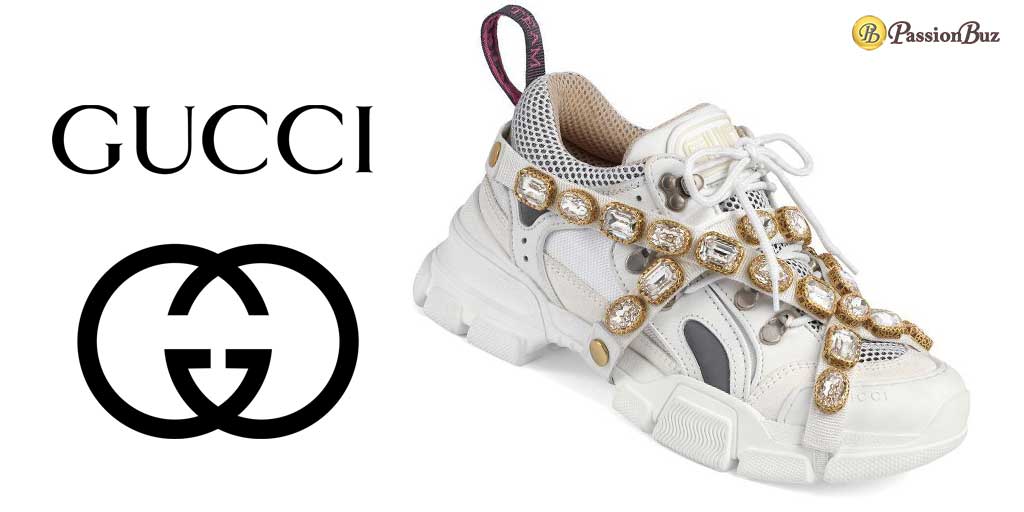 Gucci is one of the top luxury shoe brands in the world. Women are mostly in love with Gucci. They have some attractive designs for both men and women. From 1921 to till now it is mostly famous for its reliability and fame all over the world.
There is no doubt that in the case of shoe Gucci the top brand is literally slaying. Not only for shoes but also this brand is famous for some other stuff too. While making a shoe the first priority they put on its comfort and quality. With the assurance of high quality the Gucci shoe lasts for decades even after its regular use. From the normal shoe to the street sneakers these branded shoes have set a fashion label that goes on to another level. Even the brand repairs and returns their shoes to the customers if needed. Surely, this one of the most recognized and luxurious brands is worth trying.
05. Puma
Net Worth: $4 Billion
Brand Country: German
Founded: 1948
Founder: Rudolf Dassler
CEO: Bjorn Gulden
Headquarter: Herzogenaurach, Germany
Products: footwear, apparel, accessories, sportswear, sports equipment
Parent Organization: Artemis S.A
Revenue: 4.635 billion (2018)
Beast creation: Puma Hybrid Rocket
Price: Price range varies from $20 USD to above (Buy now)
The brand puma is now one of the top largest shoe brands, working with collaborators like Rihanna, Selena Gomez and Big Sean. Puma's logo is also one of the most recognizable emblems which has originated since the first generation seventy years ago and which is created by the famous cartoonist, Lutz Backes, from Nuremberg. The sign Puma is a sign of courage and power which has been illustrated from the species of big cat "Puma". The former name of Puma was Ruda which later changed to Puma. You will be astonished to hear the news that Pele, the famous footballer who plays for Brazil, wins the World Cup, second time in a row, wearing the boots of Puma in Chile.
Let's see: Most Luxurious Cars in the World 2021
06. Air Jordan
Net Worth: $23.28 billion USD (Including Nike)
Brand Country: United States
Founded: November 17, 1984
Founder: Michael Jordan
Headquarter: United States
Products: Basketball shoes, footwear
Best Creation: Nike Men's Air force 1 Low sneaker, Jordan Air 9 Black/university Red, Jordan Nike Men's Eclipse Running Shoe
Price: A pair of Jordan can range anywhere from roughly 70 dollar to over 200 dollar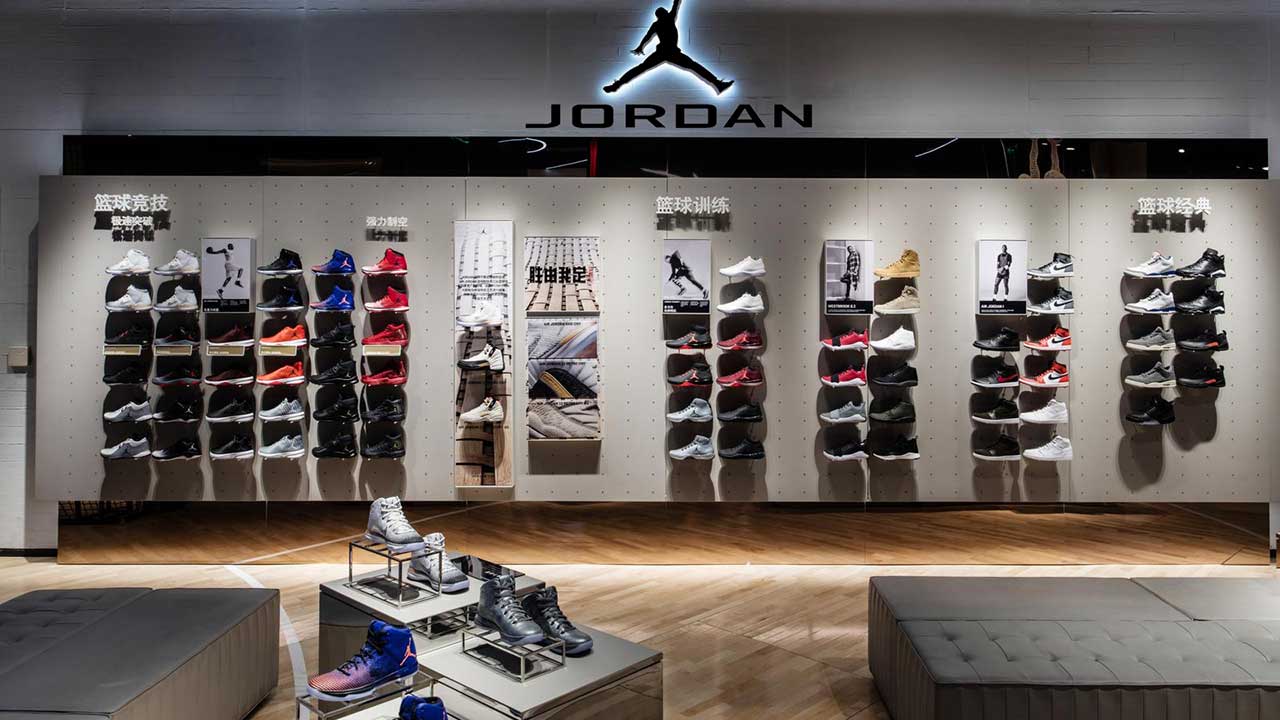 Jordan is a top class well known American footwear brand that is quite famous for its making of high quality basketball shoes. It sponsors some of the most popular NBA players like Russell Westbrook, blake Grin, Jimmy Butler and many more. Also you will be surprised to know that it is a subsidiary brand of Nike.  Michael Jeffery Jordan who is an ancient professional basketball player of Chicago Bulls first made us introduce with this splendid creation.  It is evolved from the original basketball shoes to models for its great combination of royal colors like blue, red, white and black. In March, 2019, Jordan released some newest shoes and some of them are Air Jordan 6 GS Green Abyss, Air Jordan 4 pale Citron, Air Jordan 9 Dark Concord and so on. Having high quality of sole and fabrics this branded shoes are now very much famous across the world.
07. Converse
Net Worth: $23.28 Billion (Nike Included)
Brand Country: United States
Founded: 1908
Founder: Marquis Mills Converse
CEO: Davide Grasso, G. Scott Uzzell
Headquarter: Boston, Massachusetts, United States
Products: Apparel, clothing, shoes
Employees: 2,921
Parent Organization: Nike
Creative Director: Scott Patt
Best Creation: All-Star Pro BB Eclipse
Price: $140 USD
The Converse shoe brand first gained its popularity by the American basketball players Charles Chuck Taylor. With its simple and classic design this iconic brand offers you footwear that is comfortable enough. Again, wearing only the converse sneaker you literally can go to any different type of occasion whether it is your workstation or your wedding. Trust me they are this much versatile in using. Once you start using you will find them your favorite one while you are out for a weekend and overall, whether they are sneakers or skating shoes from converse brands, all of them are worth buying. 
08. H&M
Net Worth: $15.88 Billion
Brand Country: Sweden
Founded: 1947
Founder: Erling Persson
CEO: Karl-Johan Persson
Headquarter: Stockholm, Sweden
Products: Clothing, accessories
Employees: 126,376
Parent Organization: N/A
Creative Director: N/A
Best Creation: Suede Slip-on Shoes (0749131004)
Price: $99 USD
H&M is one of the most expensive shoe brands that comes with footwear that are highly recommended. The shoes are extremely stylish, chic and last long too. This brand offers you shoes that are comfortable beyond your imagination and very on trend within budget.  Though the shoes won't travel from generation to generation but it will service you for a few seasons and of course according to the relatable limited price the shoes are worth buying.
09. Miu Miu
Net Worth: $11.1 Billion (Include Prada)
Brand Country: France
Founded: 1993
Founder: Miuccia Prada
CEO: Benedetta Petruzzo
Headquarter: Paris, France
Products: Clothing, fashion accessories, cosmetics, jewelry, spirits, perfumes, watches
Employees: 12,414 (Prada)
Parent Organization: Prada
Creative Director: Miuccia Prada
Best Creation: Miu Miu 5E773C_3L2I_F0OHW_F_075
Price: $990 USD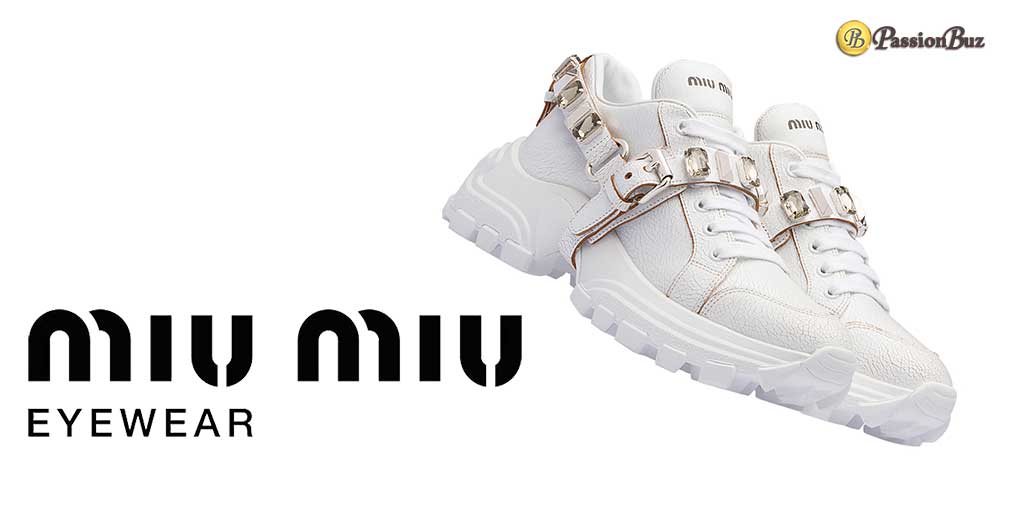 With some other popular accessories like handbags and clothes Miu Miu brand also offers expensive shoes for women. This Italian high fashion brand manufactures shoes with authentic materials that ensure comfort footwear for women. From flat to heel every type of shoes are made with high class quality with intensively soft soles. Mainly this brand is unique for its versatile style with femininity through its products, thus, this brand has achieved a worldwide acclamation. Miu Miu shoes are manufactured with crazy textures of colors, fusions, lavish embellishments and print. With an extreme dramatic look and architectural silhouette the shoes of this brand are worth buying.    
10. New Balance
Net Worth: $13.4 Billion
Brand Country: United States
Founded: 1906
Owner (Chairman): James S. Davis
Founder: William J. Riley
CEO: Joe Preston
Headquarter: Boston, Massachusetts, United States
Products: Athletic shoes, apparel, sportswear, sports equipment
Employees: 5,497
Parent Organization: New Balance, Inc.
Creative Director: Mark Keegan
Best Creation: Made in US 990v5
Price: $175 USD
If you are a sport man then definitely you are known to this one of the top shoe brands named New Balance. This brand provides shoes with insanely high quality and authentic materials. The shoes are mostly manufactured with ABZORB cushioned midsole that ensures comfort, support and everything and is perfect for a whole day wearing.  The more satisfying and convincing matter about the shoes of this brand is that they manufacture shoes depending on various unique feet. They provide shoes with different comfortable soles for different people with feet of different support requirements. Though the shoes are expensive, they are highly recommended.
11. Burberry
Net Worth: $11.48 Billion
Brand Country: United Kingdom
Founded: 1856
Founder: Thomas Burberry
CEO: Marco Gobbetti
Headquarter: London, United Kingdom
Products: Accessories, Clothing, Cosmetics, Perfumes
Employees: 9,862
Creative Director: Riccardo Tisci
Best Creation: Embellished Silk and Patent Leather Oxford Shoes
Price: $2,590 USD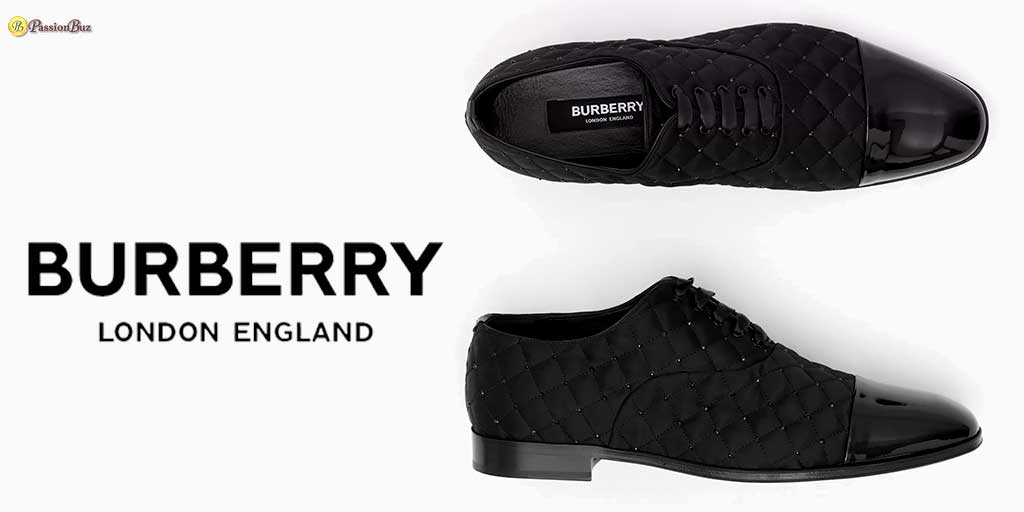 Burberry is another top most shoe brand with high quality materials and also a luxurious shoe brand both for man and woman. The shoes are manufactured with extreme care with a perfect jute outsole in its bottom and the logo printed in its base. For summertime or other seasons the shoes are worth wearing for their breathable and relaxed fabric uppers and soles of rubber. Again the most of shoes keep feet warm, light weighted, adjustable, ankle supported, entirely leather construction and protect from rain. So, the sophisticated aesthetic shoes of this brand are worth trying.
12. Skechers
Revenue: $7.2 Billion
Brand Country: United States
Founded: 1992
Founder: Robert Greenberg
CEO: Robert Greenberg
Headquarter: Manhattan Beach, California, United States
Products: Footwear, apparel
Revenue: 4.64 billion USD
Best Creation: Skechers GOwalk Revolution Ultra, Skechers Elite Flex Wasick, Skechers Equalizer 2.0
Price: Average selling price 21.26 U.S. dollar
This American shoe company is the most popular brand among the whole globe with its high class footwear. In United States, Skechers is leading as the second most shoe brand making athletic footwear that is mostly referred to every men, women and kids.  This unisex shoe company promotes their products through celebrity driven advertising including Demi Lovato, Camila Cabello, former baseball and football players David Ortiz and Tony Romo respectively and so on! Among all of their good deeds, one is that, they host an annual walk with the Friendship Foundation to raise money for a nonprofit that helps connect special needs students with their peers. Still, they are highly known for their comfortable and good cushioning with memory foam insoles which are suitable for the people with neutral feet.
13. Under Armour
Net Worth: $12.14 Billion
Brand Country: United States
Founded: 1996
Founder: Kevin Plank
CEO: Patrik Frisk
Headquarter: Baltimore, MD, United States
Products: Footwear, sportswear, sports equipment, toiletries
Employees: 15,800
Parent Organization: N/A
Creative Director: N/A
Best Creation: Men's UA Clone Magnetico Pro FG Soccer Cleats
Price: $250 USD (Buy now)
Due to its light weight and high quality the shoes of Under Armour is so comfortable to wear. Its first patent was for a sports bra. Under Armour is now planning for creating a new kind of shirt, that is called "Coldblack", which has some special quality including, it is designed to reflect heat and keep athletes cool even in the sun. Under Armour launched two new pairs of connected running shoes in 2018 which was designed to have Bluetooth module, accelerator and gyroscope inside each shoe. Also the prices are very much cheap and reasonable and the shoes remain for a long period of time due to the firmness of the shoes and the use of good materials.
14. Vans
Net Worth: $6.63 Billion (VF Corporation)
Brand Country: United States
Founded: 1966
Founder: Paul Van Doren, James Van Doren, Serge D'Elia, Gordon Lee
CEO: Steven E. Rendle, Edmond Thomas, Gary H. Schoenfeld, Eric C. Wiseman
Headquarter: Costa Mesa, California, United States
Products: Footwear
Employees: 5,149
Parent Organization: VF Corporation
Creative Director: Erwin Federizo
Best Creation: Camo Check Old Skool
Price: $85 USD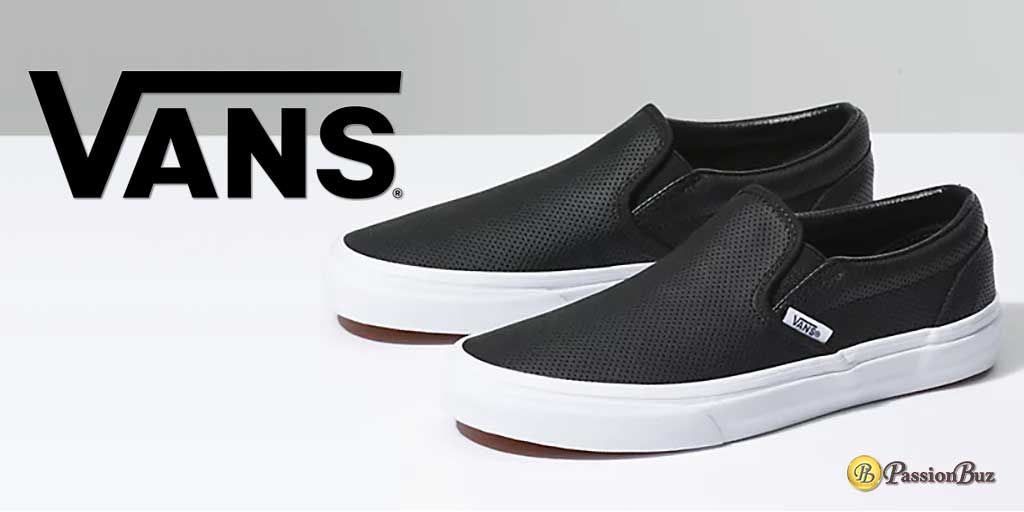 Vans brand has created its own niche in the marketplace of footwear with their extremely funky and at the same time stylish shoes. Most of their shoes are quite comfortable with incredible design from both inside and outside. The soles are manufactured considering the amenities especially for the people who are more or less likely to be engaged in gym or sports or athletics. Putting the signature waffle soles the Vans classic shoes last long and very much convenience for the skateboarders.
15. Mizuno Corporation
Net Worth: $3 Billion
Total Revenue: $1.6 Billion
Brand Country: Japan
Founded: 1906
Founder: Rihachi Mizuno, Rizo Mizuno
CEO: Mark O'Brien
Headquarter: Chiyoda City, Tokyo, Japan
Products: Clothing, Sportswear, Footwear
Employees: 5,368
Parent Organization: Mizuno Corporation
Creative Director: N/A
Best Creation: Mizuno Wave Creation Waveknit 2
Price: $180 USD
Mizuno Corporation is a legit shoe brand that is one of the top most shoe brands with some real luxurious products. The Mizuno wave rider is a shoe manufactured by this brand that offers cushioned soles with stability elements. The shoes last for half a year if the wearer is regular from the gym or walking or treadmill. The brand features shoes with dynamic texture, super flexibility, sophisticated cushioning and feasible support. Overall, for a perfect day out or for a sport day without giving a second thought Mizuo Corporation brand shoes can give it all to you.
16. Zappos
Net Worth: $2.8 Billion
Net Worth: $1.2 Billion
Brand Country: United States
Founded: 1999
Founder: Nick Swinmurn
CEO: Tony Hsieh
Headquarter: Las Vegas, Nevada, United States
Products: Shoes, handbags, eyewear, accessories, clothing
Employees: 1,500+
Parent Organization: Amazon.com
Creative Director: Peter Gaunt
Best Creation: Lucchese L4690.S53
Price: $2,924 USD
Though now the brand Zappos has expanded their inventory offering accessories and other stuff it first started its journey with the manufacture of shoes. This shoe retailer is slaying the shoe market with its stand with comfortable footwear. Indeed, Zappos never fails to amaze their customers with a smart and dynamic pair of shoes for a whole day wear. With no sales tax these branded shoes are considered cheap as well. Zappos brand is actually trustable and it is well known for its free shipping and also exactly free return. However, this brand confirms hassle free shopping.
17. Bata
Net Worth: $1 Billion
Brand Country: Switzerland
Founded: 1894
Founder: Tomas Bata
CEO: Alexis Nasard
Headquarter: Lausanne, Switzerland
Products: Footwear, Clothing, and Accessories
Employees: 600
Parent Organization: Bata Family
Creative Director: Elizabeth Semmelhack
Best Creation: Bata Atlanta
Price: $145 USD
This old shoe brand is still nailing the market worldwide with its high quality footwear. This brand is actually legit and is a visual representation of authenticity and genuineness. If your grandfather is telling you the story of his shoe that lasts decades you must believe it because that shoe must be from Bata. With a great retro look and high quality materials none of the other shoe brands can beat its comfort. Overall, the shoes are flexible, easy to wear, light and a bit expensive but worth getting one.
18. UGG
Net Worth: $1.8 Billion
Brand Country: United States
Founded: 1978
Founder: Brian Smith, Doug Jensen
CEO: Brian Smith
Headquarter: Goleta, CA, United States
Products: Footwear, accessories
Employees: 784
Parent Organization: Deckers Outdoor Corporation
Creative Director: Alexa Chung
Best Creation: CA805 x 2020 Sneaker
Price: $180 USD
To get the most qualitative product or shoe UGG will help you a lot. This brand is in the list of top most shoe brands and surely offers you footwear with great ease especially in winter. The high fashion boots of UGGs are an absolute example of comfort that offer warm feet while you are wandering in the snow. Also this brand is very much sensitive about the material they use in manufacturing shoes. It is a matter of fact that this brand is committed to animal welfare.
19. Fila
Net Worth: $4.3 Billion
Brand Country: Italy
Founder: In 1911 in Biella, northern Italy
Founder: Giansevero Fila
CEO: Yoon Geun-chang
Headquarter: Seoul, South Korea (since 2007)
Products: Athletic shoes, clothing, Accessories
Best Creation: V94M, Ray Tracer, Disruptor Bold Slide, Statique and so on
Price: Starting from 30.99 U.S. dollar to different range
Type: Private
Fila is an eminent shoe brand from South Korea which was an Italian sporting goods brand and company that was later on sold out to Cerberus Capital Management in 2003 and then to the independent Fila Korea in 2007. Though initially it was only for clothing line but later it jumped on to the business of making footwear ensuring high quality of athlete shoes and also simple to fancy footgear for males, females and children. With its mesmerizing colors, designs and sophisticated materials this brand has high demand in the world shoe market and also it is highly rich for its durability in nature and it can go perfectly in any weather.
20. Brooks Sports
Net Worth: $1 Billion
Total Revenue: $644 million USD
Brand Country: United States
Founded: 1914
Founder: John Brooks Goldenberg
CEO: James M. Weber
Headquarter: Seattle, Washington, United States
Products: Athletic shoes, Clothing
Employees: 1,000
Parent Organization: Berkshire Hathaway
Creative Director: Brooks Running
Best Creation: Cascadia 14 GTX
Price: $160 USD
In the case of both comfort and quality Brooks Sports has created another level in manufacturing shoes. This brand provides shoes that are featured with highly qualitative shoes. The shoes energize running shoes of this brand are manufactured with extremely responsive cushioning that strengthen on the fast feet around and on the speed. The shoes are dynamic from both inside and outside and worth trying.
21. C. & J. Clark
Net Worth: $500 Million
Brand Country: United Kingdom
Founded: 1825
Founder: Cyrus Clark, James Clark
CEO: Giorgio Presca
Headquarter: Street, United Kingdom
Products: Footwear
Employees: 15,380
Parent Organization: C&J Clark (Holdings) Limited
Creative Director: N/A
Best Creation: UnKenneth Way
Price: $160 USD
C. & J. Clark is another top shoe brand. With their unique manufacturing technique this company provides with materials those are durable for an appreciable period of time. The price is reasonable too. It's like getting a pair of shoes with a wholesale price. Their shoes are made of real leather and super comfy and light weighted. I am pretty sure of the fact that with a pair of C. & J. Clark shoes you can comfortably wander around year after year.
22. Johnston and Murphy
Net Worth: $104 Million
Brand Country: United States
Founded: 1850
Founder: William J. Dudley, James Johnston, William A. Murphy
CEO: Jon Caplan
Headquarter: Nashville, Tennessee, United States
Products: Shoes, Apparel, Leather goods, Luggage
Employees: 224
Parent Organization: Genesco
Creative Director: Mariam Farooq
Best Creation: Parkes Bit
Price: $400 USD
Johnston and Murphy shoes are averagely slaying in the marketplace of footwear. Definitely the shoes are not cheap at all but it also doesn't ensure a great deal of quality that you require. But surely, this brand is still a great option in some way. The leathers that are provided by the brand are pure, supple and high in quality. Thus, the overall materials are also convincing enough.
23. Asics
Net Worth: $30 Million
Brand Country: Japan
Launched: 1949; 70 years ago
Founder: Kihachiro Onitsuka
Headquarter: Kobe, Japan
Products: Athletic shoes, apparel, sports equipment
Best creation: Gel-Nimbus 21, Gel-Cumulus 21, MetaRide, Gel-Kayano 26, Dynaflyte 4 and so on
Revenue: 386.66 billion(2018)
Price: Men's Asics shoes price range starts from $35 to $161 and more (Buy now)
The running shoes of Asics are very popular all over the world. Asics made sales of about 171 billion yen in the year of 2006. And later in the year 2011, this brand company replaced Adidas and became the kit manufacturer of Australian Cricket team. In the mid-19th century, the crossed strip design of the shoes of Asics brand gained much popularity.
24. Woodland
Net Worth: $5 Million
Brand Country: India
Launched: 1992
Founder: Mr. Avtar Singh
Headquarter: Delhi, India
Products: footwear, apparel, accessories,
Best creation: the first model, G-0092
Price: $15 to $50 USD

About Woodland, it is known that the Aero Group of US's subsidiary company is this Woodland. It is mostly famous for its high quality leather shoes. Russia is the number one country for importing this leather shoes from woodland. If you are going for a trekking or an adventurous trip, don't look anywhere else but woodland for the suitable shoes for it. Also, please your ears hearing that, woodland is a 100% eco-friendly manufactured company which put a very little harm to the environment unlike others. Malaika Vaz, an Indian adventure extremist, also a national level windsurfer, is the brand ambassador of Woodland. The durability and reasonable price of things compelled the brand to open 350 exclusive showrooms by this time.
These are the most expensive and luxurious shoe brands across the whole world. They are on the edge of the world shoe market and they are still trying their hard to improve more to ensure our comfort and introduce us with the new fashioned shoes with the change of the fashion industry.
# Here is the top 10 shoes brands in the world 2021
| Rank | Brand Name | Country |
| --- | --- | --- |
| 01 | Adidas | German |
| 02 | Nike | USA |
| 03 | Reebok | UK |
| 04 | Gucci | Italy |
| 05 | Puma | German |
| 06 | Air Jordan | USA |
| 07 | Converse | USA |
| 08 | H&M | Sweden |
| 09 | Miu Miu | France |
| 10 | New Balance | USA |