Every home is precious but in depending on the price and historical background a home can worth a price beyond our imagination. In terms of luxuriousness rich people always strike with their money. So, today in this article we will be discussing about the 10 most luxurious houses in the world.
01. Buckingham Palace, UK ($5 billion)
Buckingham palace is one of the most famous palace in the world. It is situated in the center of the state occasions and royal hospitality place the city of Westminster. Before 1730 the property was known as Bakingham House. After that it was in private ownership for at least 150 years. Then it was taken by King George III in 1761 as a private residence for Queen's Charlotte and became known as The Queen's House. Right now Buckingham Palace has served as the official London residence of the UK's sovereigns since 1837. It has 775 rooms. In total the palace has 19 state rooms, 52 guest rooms, 188 stuff rooms, 92 offices and 78 bathrooms. In measurements, the building is 108 meters long across the front, 120 meters deep and 24 meters high.
Let's see: World's most Luxurious Cars
02. Antilia, India ($2 billion)
Antilia is a 27-storied, 570 feet-tall, and 400,000 square feet, and with amenities such as three helipads, a 168-car garage, a ballroom, 50-seat Theater, terrace gardens, spa, and a temple, the skyscraper-mansion is one of India's largest and most elaborated private homes. It owns by the businessman, engineer, the chairman, managing director Mukesh Ambani. It is located on Altamount Road, Cumballa hall in Mumbai. The name of the building is actually a mythical island named Antillia.
Check: Luxurious Lifestyle in Dubai
03. Villa Leopolda, France ($750 Million)
Villa Leopolda is situated in Cote D'Azure, France. The price of the property is $750 Million. This 50-acre estate includes a commercial sized green house, a swimming pool and pool house, and outdoor kitchen, helipad and a guest house larger than the mansions of most millionaires. The house was famously used as a set in the 1955 Hitchcock classic To Cathch a Thief. The owner of the beautiful property is Lily Safra who is a Brazilian philanthropist and widow of Lebanese banker William Safra. Her husband died when another one of the couple's homes burned down, apparently due to arson.
Exclusive: Elements of Luxurious Lifestyle
04. Four Fairfield Pond, USA ($248.5 Million)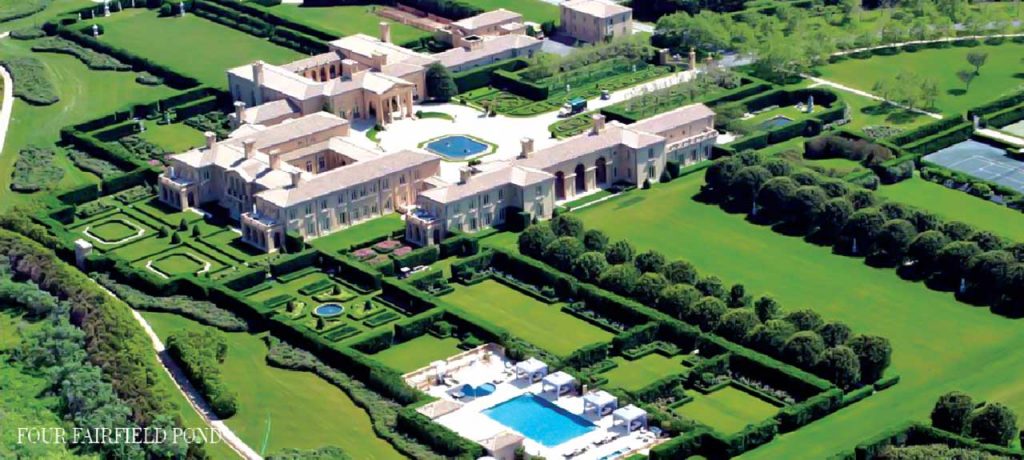 This beautiful house is situated in Sagaponack, New York. The present value of the property is $248.5 Million. This has 29-bedrooms sits on 63 acres and has its own power plant. This huge property comes with 39 bathrooms, a basketball court, bowling alley, tennis courts, squash courts, three swimming pools and a 91 foot long dining room. The Owner of the house is Ira Rennert who is the owner of Renco Group, a holding company with investments in auto manufacturing and smelting. He also has holdings in metals and mining.
Let's have a Luxurious Tour in Maldives
05. 18-19 Kensington Palace Gardens, UK ($222 Million)
Kensington Palace is another property on Billionaires Row, 18-19 sits alongside the home of Prince William and Kate Middleton. This particular residence has 12 bedrooms, Turkish baths, indoor pool, the parking for 20 cars. The owner of this palace is Lakshmi Mittal. The head of Arcelor Mittal, the world's largest steel manufacturer and according to forbes, one of the 100 richest in India.
Check: Luxurious Kitchen Elements that Must Have
06. Ellison Estate, USA ($200 Million)
Ellison Estate is situated in Woodside, California. The current value of the house is near $200 Million. This basically less a house than a compound, this 23-acre property is home to 10 buildings, a man-man lake, koi pond, tea house and the bath house. The owner of the house is Larry Ellison who is the co founder of Oracle and the third-richest man in the world in 2013, according to Forbes.
07. Hearst Castle, USA ($191 Million)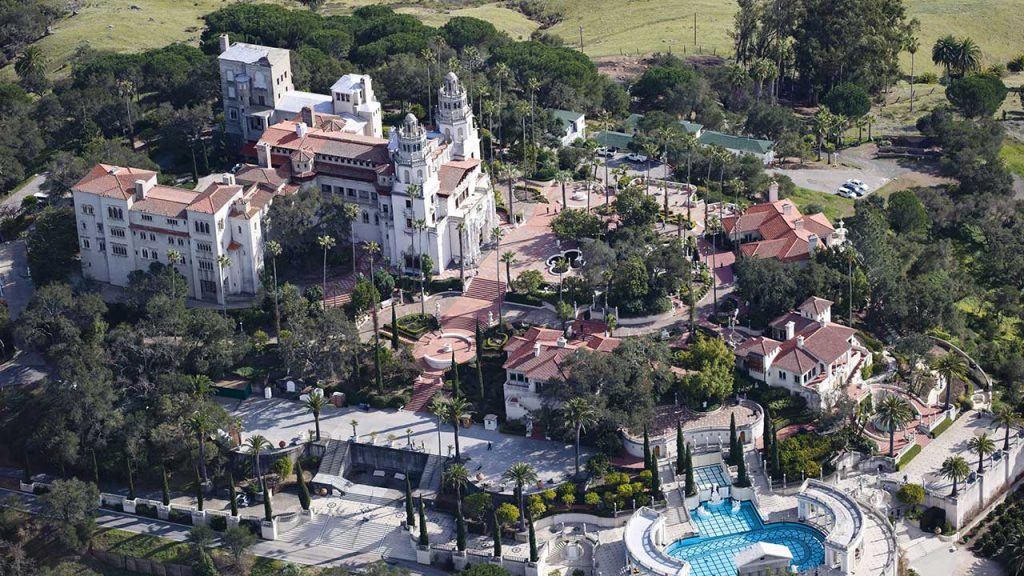 Hearst Castle is situated in San Simeon, California. The current value of this beautiful house is $191 Million. Blockbuster movie The God Father was made here in 27-bedroom castle. It has also hosted some famous men like John and Jackie Kennedy, Clark Gable, Winston Churchill and other famous figures. The property was built by the country's first newspaper magnate named William Randolph Hearst's trustees. This beautiful castle is now a heritage and tourist site and under the California Park System.
08. Seven the Pinnacle, USA ($155 Million)
The property is the largest one in the Yellowstone Club. It has a private ski and golf community for the ultra rich people. The house has heated floors, multiple pools, a gym, a wine cellar and also with its ski lift. Edra and Tim Blixeth is the owner of this beautiful home. They work as Real Estate Developer. Timber Baron and Tim Blixeth cofounded the Yellowstone Club but the club's bankruptcy, a divorce and other troubles have seriously reduced his wealth in recent years.
09. Kensington Palace Garden, UK ($140 Million)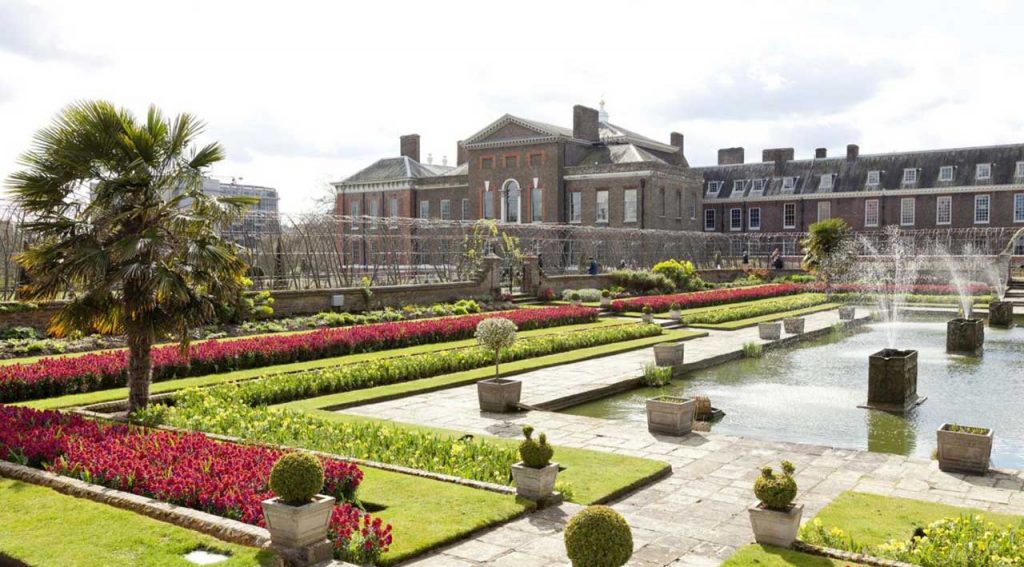 This palace is situated in London's Billionaires Row. In the underground it has a tennis court, health center and auto museum. The owner of the palace is Roman Abramovich a Russian billionaire and owner of the private investment firm Millhouse LLC. He's probably best known in the West as the owner of the English premier League's Chelsea Football Club.
10. 7 Upper Phillimore Gardens, UK ($128 Million)
This building has 10-bedroom prep school turned mansion has an underground swimming pool, a sauna, gym, cinema and even a panic room. The interior of the 7 Upper phillimore garden is just fabulous. Total interior covered with marble stone, with gold in somewhere and with priceless artworks everywhere. The owner of the house is Olena Pinchuk who is the daughter of Leonid Kuchma, Ukraine's second president. She is known for being founder of the ANT
Other Expensive Houses
Promised Land (CA,USA) $88 Million
Playboy Mansion (CA,USA) $100 Million
Xanadu 2.0 (Washington,USA) $125 Million
Palazzo di Amore (CA,USA) $129 Million
The 8th Wonder of the World (CA,USA) $150 Million
Spelling Manor (CA,USA) $150 Million
Villa Firenze (CA,USA) $165 Million
Hearst Castle (CA,USA) $191 Million
Chartwell Estate (CA,USA) $245 Million
Tour Odeon Penthouse (Monaco,France) $400 Million