Competition among the brands has brought some tremendous luxurious cars in the Market. Though Rolls -Royce holds the top position in the market, Mercedes Benz, Porches and Volkswagen also joined the competition in the market with some exciting features. Here are the details of the top 10 luxurious cars in the world that anyone can look upon. You can also see the Luxurious Lifestyle of Dubai.
Do you know? World's Most Luxurious Car Brands Now
1. Rolls -Royce Phantom VIII:
United Kingdom based car manufacturer Roll-Royce had first introduced Phantom-I in 1925 and from then it has added its 8th generation in 2017 as Rolls Royce Phantom VIII in the full size luxurious cars' family. Not only Indian celebrities but also others like to have it as it offers a very strong V12 engine with 6749 cc and an average mileage of 9.8 kmpl. Its luxurious cabin and great speed makes the journey comfortable for both back and front seats. It is well equipped with handy assistance and great space at the length of 6092mm, width of 1990mm and the wheelbase-3820mm makes one to feel real luxurious journey. Its history in the luxurious car manufacturing earns real royalty to enjoy. Do you know? World's Luxurious Car Restoration.
2. Mercedes S Class:
Wearing the crown of Best Luxurious Car of 2016, Mercedes S class takes the brand in a very remarkable position over the rivalry brands of luxurious cars. Daimler Benz first invented this car in 1972 for German special class. The S-Class is ranked as the world's best-selling luxury sedan, and its latest generation the W222 S-Class, premiered in 2013 by Daimler AG. All the models built in Mexico or sold in the United States are long wheel based cars. W2220 S guard is an armoured car and special safety is offered for German S class. It is the safest car in The UK road. It also has v12 engine facility but which offers more for any VIP is safety and this is why this car provides something exclusive to develop luxurious car family.
3. Range Rover:
One of the most powerful cars comes with Jaguar Land Rover's 5.0-litre supercharged V6 petrol engine and eight speed automatic free wheeler is Range Rover. It is the most powerful car on off-track and on land. It's a flagship vehicle of JLR with an adjustable driving mood and much more efficiency. Early 90th decade of 19th century, this vehicle was the only name to speak out in the United States. Though the first generation was introduced in 1970 it still carries its reputation through the current generations and developing process. This UK -Australia based manufacturer will introduce is next generation in 2020.
4. Bentley Mulsanne:
The Bentley Mulsanne follows the finest hand-crafted traditions of the British luxurious cars family. Though its weight is more than two and a half tones, still it can accelerate 0-60mph in 5 minutes with 6.75-litre twin-turbo V8 engine. It makes all the cars at its factory in Crewe with the finest handicrafts money can buy. The Mulsanne first came into the market in 2010 but soon jump over the position of Arnage of the Bentley brand to become the top of the brands with its speed, luxurious uses of handicrafts make one to spend that huge amount of money and will happy enough with its luxurious interior. It offers enough space both at the back and the front which is enough to sit comfortably and also can carry materials for a long tour with family in order to having a picnic with great fun. And this car offers three years of mileage warranty and other services too. Being a small part of Volkswagen family it is tough to maintain as it is costlier but not for the people who loves to enjoy luxurious journey of their own.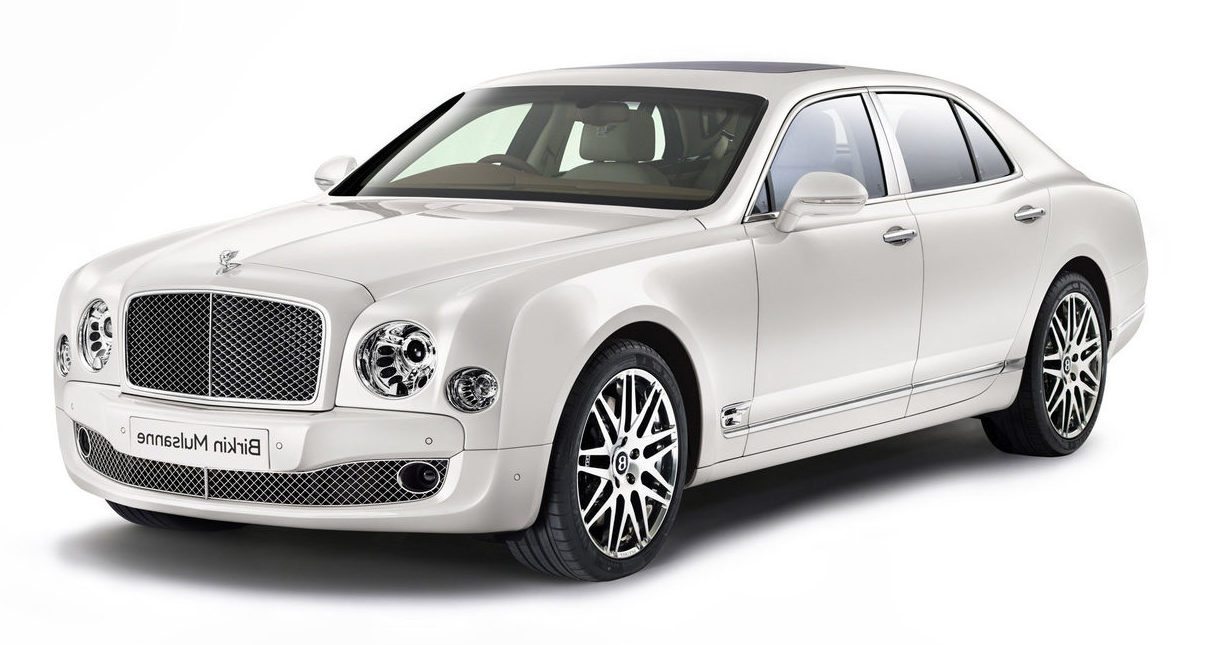 5. Porsche Panamera:
This particular car takes Porche's luxurious car making into the next level. Using respectable fuel it improves efficiency with V8 engine. In 2018, it will come up with his new version which will offer 16 varieties of model. It hits 62.5mph in 4.5seconds before reaching its top speed 177mph. Panamera Turbo S E-Hybrid, which takes the electric motor from the 4 E-Hybrid to create a total output of 617 bhp. Hybrid is two-tenths faster than the standard Turbo from 0-62mph, take just 3.4 seconds to take Porche's luxurious car family into the higher place of this particular sector. 850Nm of torque available from 1,400rpm to 5,500rpm, which is most of the rev range – makes this Panamera feels more muscular than any other version. And It fights well enough against the rivalry brands and their vehicles as it takes Porche into next through its new Technology and equipment.
6. BMW 7 Series:
The German based company BMW came up with a good competition with its rivalry brands in producing luxurious cars. With technology and accommodation, it got dominance over others vastly in US market. In 2019 it will bring about some more to enjoy with new Technology in the vehicles like night vision screen. Its new version will be able to accelerate 62mph less than3.7 seconds as it also introduces hybrid like other brands. Automatic gearbox is the only transmission tool for this vehicle. This certainty challenges other with top speed and technology. Though its UK based production is still hanging in the balance, its German section will rise again to fight the market as we've seen to fight against Mercedes Benz.
7. Audi A8:
This vehicle was introduced in 2017 Frankfurt motor-show event. May be this 4th generation challenges the market of Mercedes S Class. It offers deeply impressive limo, offering fuel-efficient engines, a superb minimalist interior and an even better array of kit than the previous model. After the arrival of autonomous driving in 2018, A8 is a great choice for the People who choose to be luxurious. After launching in 1996, European-market models came standard with a six-speed manual transmission. The A8 L Security is an armoured version of the A8 L with class VR 7 ballistic protection standard also. As a German company, it's upgrading its systems through hybrid. The design of the A8 and A8 L was based on the Audi Prologue concept. Audi had planned to add Traffic Jam Pilot in cars delivered to the U.S. starting in 2019, Audi cancelled those plans as autonomous driving have a complicated legal, infrastructure and consumer environment in the U.S.
8. Bentley Bentayga:
Though it can't fight with the Range Rover but still can find a way to beat Audi Q7. The British factory Bentley came up with this vehicle in 2016. It was developed in Crewe factory. It offers a large space to the rich People to feel safe. It has eight automatic transmission tools. It took more than 130 hours to be made. It has v8 petrol engine. It is appealing its customers with inferiority and new technology with spaces to comfort. It is largely modeled on the EXP 9 F concept that Bentley revealed at the Frankfurt Motor Show back in 2012. The Bentayga's body-in-white is put together at the Volkswagen Group's SUV factory in Slovakia, which also built its Audi Q7, Porsche Cayenne and VW Touareg sister models.
9. Jaguar XJ:
This vehicle is actually worthy of competing with Mercedes Benz or Audi or BMW7 series. The British company also provides with some luxurious cars like Range Rover. It is very stylistic and well composed in the manner. It is the best handling car with proper space and assistance of the equipped tools. The very first version was introduced in 1968 which was so venerated, its styling themes survived successive XJ generations right up to 2008 and 14-way heated seats and four zone climate control amongst its highlights. The XJ was returned again in 2017, with wi-fi range treated to a new 10-inch touchscreen display, a 4G wi-fi hotspot and a long list of new driver assistance safety systems. But the biggest action was the arrival of the storming XJR 575, which replaced the old XJR.
10. Lexus LS:
Japanese company Toyota first introduced this vehicle to the world in 1989. The development of Lexus LS was started in 1983. And This LS after Lexus refers to the Luxury Sedan. After the introduction of the Lexus LS, it was the top-selling flagship luxury sedan for the 15 of the first 17 years following its debut in the United States of America. In Japan, the next-largest market for the Lexus LS, the introduction of the LS 460 confirmed 12000 pre-orders. Lexus had widen global launch in 2007 and after the LS ranked second on global flagship sells. Though LS failed to get enough market in Europe, it has got a huge market in USA.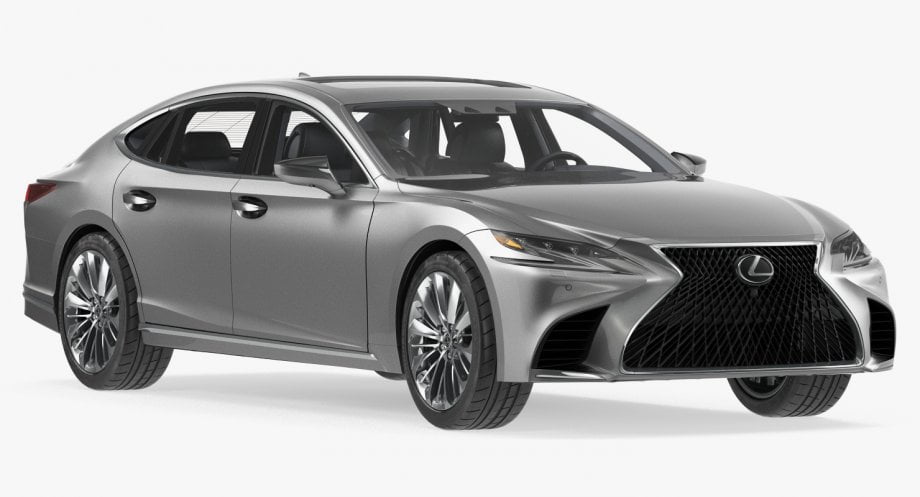 Among these, recent car market also offers some exclusive versions with tremendous features. If anyone likes to be an aristocratic and a luxurious person at same time, he/she can check out this list:
Mercedes-AMG SL65 $220,775
Mercedes-AMG G65 $222,700
Mercedes-AMG S65 Coupe $236,250
Lamborghini Huracan 610-4 Coupe $238,600
Bentley Continental GT Speed $242,125
Ferrari 488 GTB $252,800
McLaren 720S Coupe $288,845
Aston Martin Vanquish $294,950
Bentley Mulsanne $304,670
Rolls Royce Ghost $311,900
Ferrari F12berlinetta $319,995
Rolls Royce Wraith $320,500
Lamborghini Aventador S $417,650
Rolls Royce Phantom $417,825
Hennessey Venom GT $1.2 million
Mazzanti Evantra $1.2 million
Koenigsegg Agera RS $2.1 million
Pagani Huayra $2.5 million
Bugatti Chiron $2.9 million
Lamborghini Centenario LP 770-4 – $1.9 million