Expensive luxury tv brands are now becoming the modern trend in each apartment in 2020. Television, the mystery box today, in 21st century is not just a medium of watching drama series or news sports but a doorway to experience the visions, to roam around the world, explore beyond the four walls while sitting in your living room.
Luxury Television Brands 2020 are now in competition of releasing supremacy in uncompromising experience to your visuals. For any great media room or private home theater, the more majestic mystery box you are desiring comes in proportion to higher price tags.
Here is the most expensive luxury tv brands in the world in 2020 to experience the visions and to make your media room & theater come to life:
1. LG:
Brand Country: South Korea
Founded: 5 January 1947
Products: LG SIGNATURE W9 OLED, E9 OLED etc.
Best Creation: OLED 88Z9P (88-inch 8K)
Price: $30,000 (Buy now)
Formerly known as Lucky-Goldstar, LG Corporation is a multinational company which manufactures a wide variety of products from the most expensive ones to the most cost-effective ones. It's the most popular brands in the world. LG holds the pride of manufacturing the largest and highest-resolution OLED TV, OLED88Z9P. This 88-inch behemoth is just available for pre-orders.
You may see: Worlds Expensive Car Brands
2. Sony
Brand Country: Japan
Founded: 7 May 1946
Products: Sony Z9G, Sony xel1 etc.
Best Creation: Sony Z9G (85-inch 8K HDR)
Price: $70,000 USD (Buy now)
Don't miss: World's Expensive Jewellery Brands
Sony is one of the most comprehensive entertainment companies in the world. It has always made a remarkable significance in every door it entered from motion pictures to video games, televisions to cell phones, etc. As television manufacturers, from cost-effective to the most expensive ones, most stylish to smartest ones Sony has got them all.
3. Samsung
Brand Country: South Korea
Founded: 1 March 1938
Products: Samsung QN55Q8F QLED 4K, Samsung UN32N5300AFXZA LED etc.
Best Creation: Samsung UA110S9 (110-inch UHD 8K)
Price: $152,000 (Buy now)
Let's see: World's Expensive Furniture Brands
This name doesn't need any introduction. From mobile phones to televisions, shipbuilding to life insurance this company has always been at the top numbers of the list for popularity. The Korean Samsung word means Tristar. Naturally, it has a remarkable influence in South Korea's economic development, media, culture and politics. The televisions they make come to life. The iconic frame stand design, HD sounds and lively feeling inserted within its televisions attract its buyers with the confidence of the purpose being served to its full extent. Its most expensive creation has got voice and facial recognition and can read gestures. With so much to offer the price tag seems more than appropriate for its clients. This is certainly a brand one must look up to, surely it has a lot more to offer.
4. Sharp
Brand Country: Taiwan
Founded: 15 September 1912
Products: Sharp LC-32LE157M LED HD, Sharp LC-32LE156M LED HD etc.
Best Creation: Sharp LB-1085 LCD (108-inch OLED)
Price: $160,000 (Buy now)
Of all the impressive brands on this list, this one offers more durability, unlike others that overheat or degrade. It was ranked in 11th place by Green peace's re-launched guide to Greener electronics and was the tenth-largest television manufacturer in the world by market share in 2013. It ensures the utmost energy efficiency with all of its televisions to meet the latest Energy Star standard.
At a glance: Worlds Expensive Watch Brands
5. Panasonic
Brand Country: Japan
Founded: 1918
Products: TH-65GX706MF, TH-55GX706MF etc.
Best Creation: Panasonic 152″ Plasma 4K2K TH-152UX1W
Price: $770,000 (Buy now)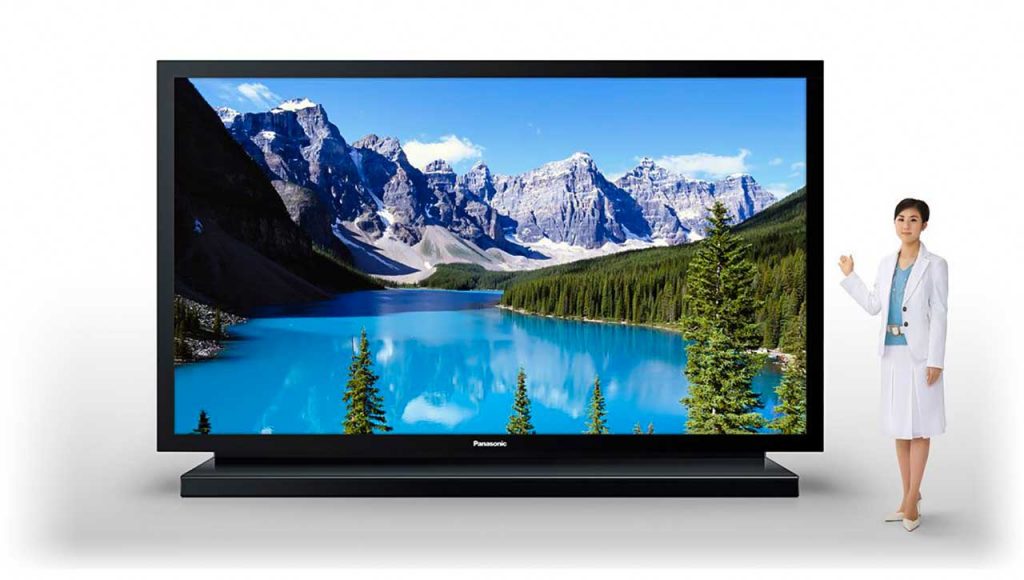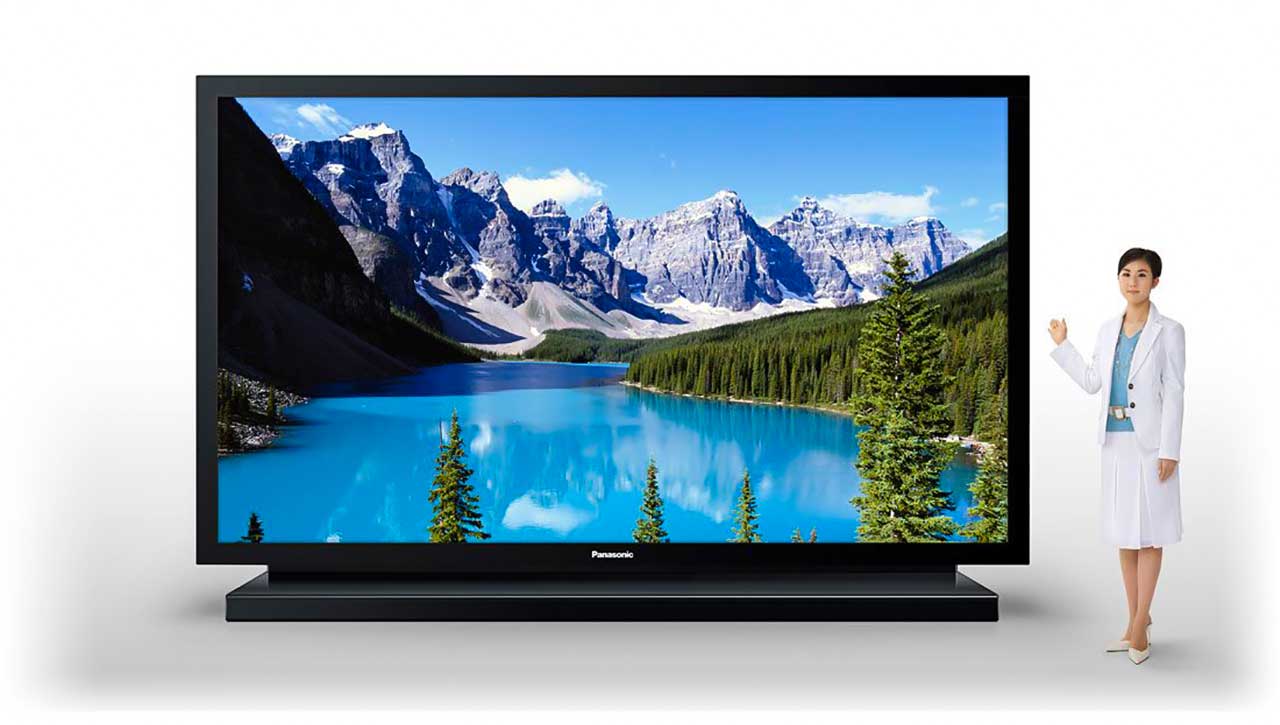 This brand is the largest Japanese electronics producers alongside Sony, Hitachi etc. By 2012 Panasonic was the fourth-largest television manufacturer in the world. Once it held the privilege of producing the world's largest TV and it also had what the other oversize televisions didn't have, 3d capability which makes you feel that you can step into the screen. In this ever going race, this is a brand you can always look up to from amazing specs to the most expensive price tags they have a lot to offer.
6. Vizio
Brand Country: United States
Founded: October 2002
Products: PX75-G1, PX65-G1, P759-G1 etc.
Best Creation: Vizio reference series 4k TV (65-inch 4K)
Price: $129,999 (Buy now)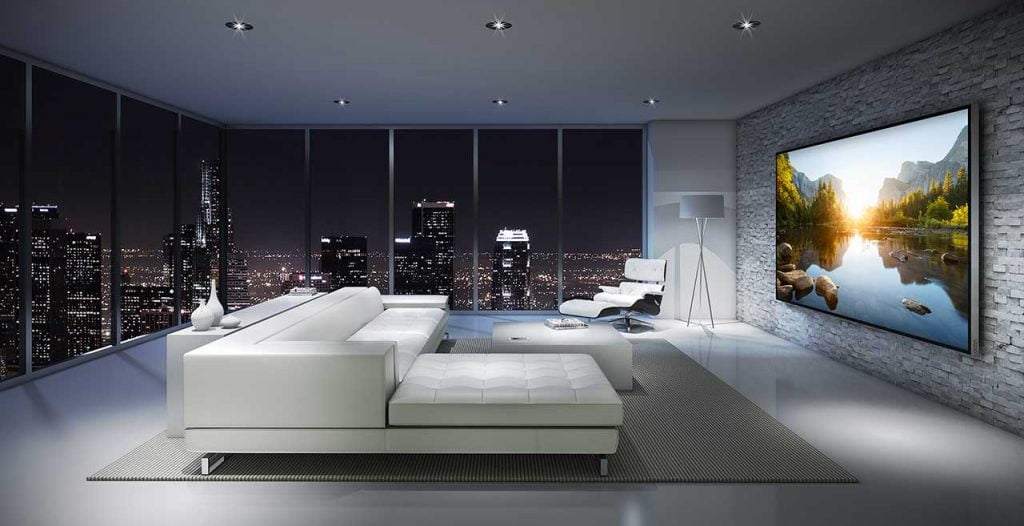 This California based privately held brand designs and manufactures televisions, speakers etc through retailers and online. They just made what could be one of the most expensive television sets in the world. Their best creation Vizio Reference Series 4K 120 inch TV set price is equivalent to almost six Camrys. People look forward to their upcoming masterpieces.
7. Bang & Olufsen
Brand Country: Denmark
Founded: 1925
Products: BeoVision Eclipse (4K), BeoVision Horizon (4K), BeoVision Harmony (OLED) etc.
Best Creation: BeoVision 4-103 ( Plasma , 103-inch Full HD)
Price: $140,000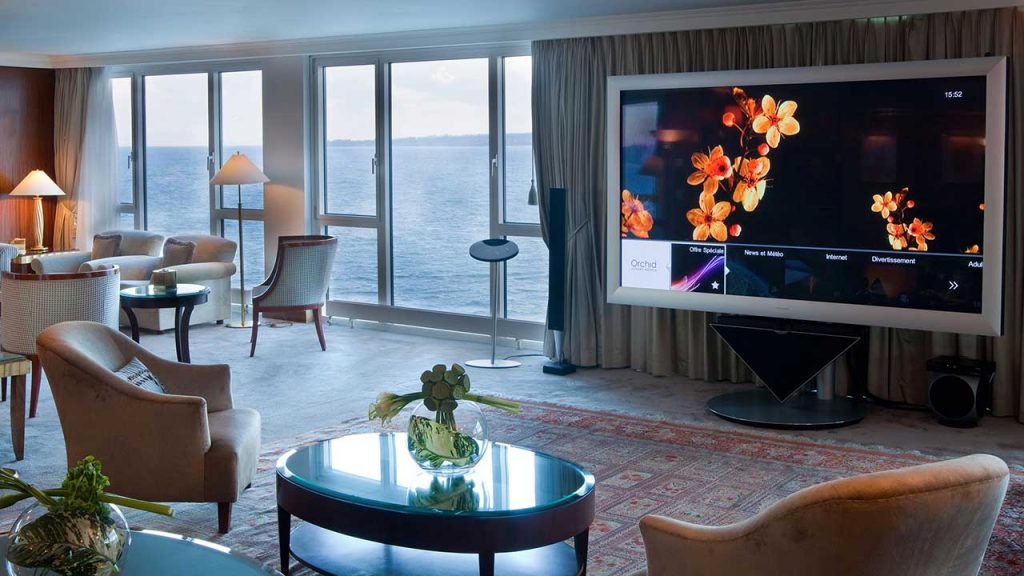 This Danish consumer electronic company designs and manufactures not only television sets but also audio products and telephones. Bang and Olufsen makes its products maintaining the owner's preferences whether it is placed on a stand or wall, to make you experience the best visuals on its extravagant televisions.
8. C Seed
Brand Country: Austria
Founded: 2009
Products: C Seed 144, C Seed 201, C Seed 262 etc.
Best Creation: C Seed 201 (270-inch 4K Widescreen Outdoor)
Price: $680,000
The world's biggest TV is a never-ending race. And C Seed will be stepping on 2020 with their long-awaited latest outdoor television 301 to claim the title of ''World's Largest''. Already with achieving the Red Dot design award ''Best of the Best 2012'' everyone is hyped to experience the recently unveiled 301. This brand is committed to providing with leading-edge luxury and an unforgettable experience. Its mega-project doesn't only emphasize on size but it's ready to set forth with extremely impressive specs. It will be able to project spectacularly clear image even under direct sunlight. In such a little time C Seed has attracted a lot of attention with its amazing craftsmanship.
9. Titan
Brand Country: England
Founded: 2013
Products: Titan Zeus etc.
Best Creation: Titan Zeus 370-Inch 4K TV
Price: $1.7 Million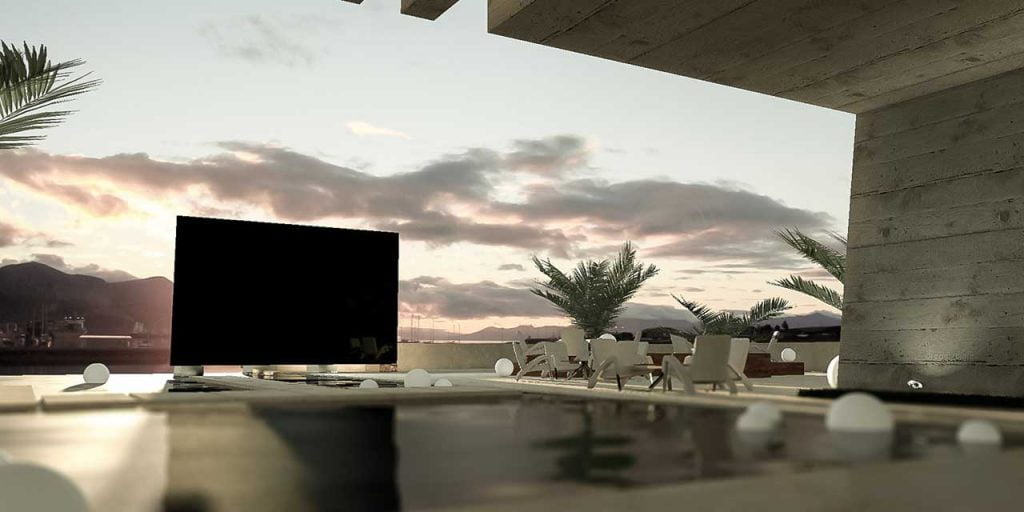 This brand is committed to provide you with every last-minute update, top of the line technology into every television they make. And in this price range, everything is custom built in any shape and size required. Whether you want to place it underwater or on the roof terraces they are equipped to provide you with everything you need. Like the name, Titan Zeus has the largest dimensions one have ever seen with 4k display and amazing design this television is godlike.
10. Stuart Hughes
Brand Country: UK
Founded: 1971
Products: Stuart Hughes Prestige HD Supreme Rose Edition, Stuart Hughes Prestige HD Supreme edition
Best Creation: Stuart Hughes Prestige HD Supreme Rose Edition
Price: $2.25 Million
Among our most expensive brands, Stuart Hughes proudly stands with its full might. In designing the most expensive electronic goods it's compared to none. They introduced a new dimension of aristocracy in today's technology. Its Prestige HD Supreme Rose Edition carries entirely hand oven alligator skin used on the inner screen layer and it's also covered with 28 kilograms of solid 18ct rose gold, not just that there are also diamonds. The amazing structure of the television is equally complimented with Sunstone and Amethyst. No wonder they are considered as the most expensive brand.
Did you see: World's most Luxurious Kitchen Appliance Brands
Whether you need a better screen indoors or outdoors, for your private theater or pool parties these brands are waiting to fulfill your dream with their forever going elite designs. They will surely take you away from your four walls into the majestic multiverse of memorization. And obviously they haven't finished yet, there is a lot to look up to in 2020.