Do you know; who are the most luxurious persons in the world 2023? Or the person with the most lavish lifestyle?
Every billionaire doesn't love to lead a luxurious lifestyle, maybe because they think it as the wastage of money. Warren Buffet, one of the top richest men in the world, lead a very simple life like a common man in the society.
Michael Jackson was the most luxurious person in the world and people still remember him for his extensive lavish lifestyle.
Leading a luxurious life is a very common dream of almost every human being. But it's hard to afford because it costs high with the best version of everything to make your life more comfortable.
Let's see the top 20 luxury people in the world 2023 and see how much money one should have to maintain a luxury lifestyle.
01. Jeff Bezos
Net Worth: $213.5 Billion
Title: Executive Chairman of Amazon
Occupation: Businessman, Media Proprietor, Investor
Business: Amazon & Blue Origin
Country: United States
Years Active: 1986 – Present
Spouse: MacKenzie Bezos (Wife)
Education: Graduated in computer science and electrical engineering from Princeton University in 1986
Passion/Hobby: underwater rocket hunt, sleeping
Personal Vehicle: Honda Accord, Gulfstream G650ER Private Jet
Social Activities: Biggest donor, Gave away $2 billion in charity last year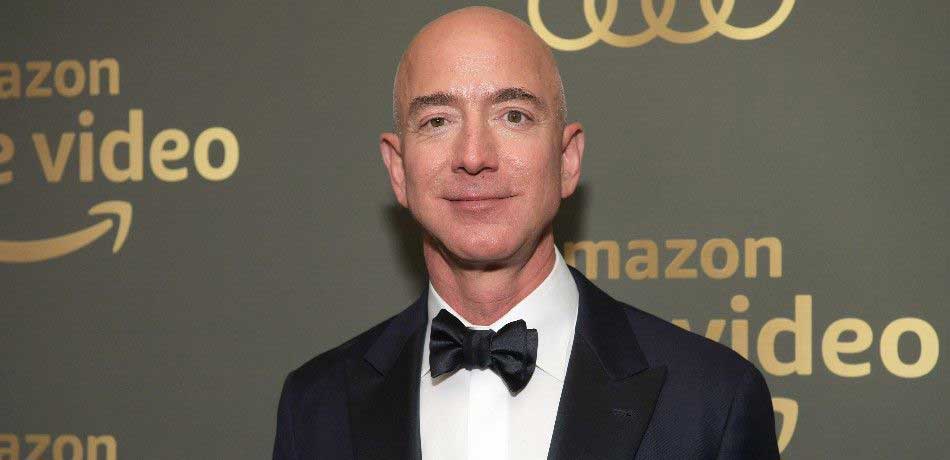 Jeff Bezos is the most luxury people in the world in 2023 after Michael Jackson. He is also the richest man in the world now. His net worth is approximately $150+ billion. He is the owner of Amazon which he started only as a small book selling website years back. This man lives a luxurious life. In Washington DC he has a house of $23 million which is standing on 27 square feet. This mansion has 25 bathrooms, 11 bedrooms, 5 living rooms, 3 kitchens and a big ball room. But this is not his only home.
This mansion is just one of his five homes. He has 2 homes in Medina, Washington state, 2 more in Beverly hills California, a ranch house in Texas. He has a fascination of space traveling, so he founded his company Blue Origin who takes travelers to the space. You can easily understand the fact that how much money it may cost you only for dreaming of the space traveling. He wants to make space traveling affordable for all. As it is now highly expensive. He has a luxurious private jet named Gulfstream G 650ER.
02. Mohammad Bin Salman Al Saud
Net Worth: $500 Billion
Position: Crown Prince of Saudi Arabia
Country: Saudi Arabia
Total Wealth: $1.4 trillion
Income: $64 million USD per month
Born: 31 August 1985

Muhammad bin Salman is the most luxurious person in Dubai. He is the crown prince of Saudi Arabia. This man's net worth is $10 billion. In paris he has a palace of $300 million. He spent $500 million on the most luxurious yacht in the world. In this yacht there is a helipad, one super sized hot tube, a salt swimming pool, and many other things. Its interior design will definitely make you spellbound. He has an expensive collection of 18 different cars. They have costed him $23.6 million.
03. Mukesh Ambani
Net Worth: $95.6 Billion
Title: Chairman and MD, Reliance Industries
Occupation: Business magnate
Business: Reliance Industries
Country: India
Years Active: 1980 – Present
Born: 19 April 1957
Spouse: Nita Ambani (m. 1985)
Education: St. Xavier's College, Mumbai. Institute of Chemical Technology (B.E.)
Personal Vehicle: MERCEDES MAYBACH S600 GUARD, BENTLEY BENTAYGA, LAMBORGHINI URUS, AUDI A8L, etc.
Social Activities: Reliance Institute of Life Sciences, Hurkisondas Hospital, Dhirubhai Ambani International School, COVID-19 Hospital

Mukesh Ambani is the best example of luxury person in the world in 2023. He is the chairman of Reliance industries ltd and one of the richest men worldwide. He along with his whole family maintains a very expensive lifestyle. According to the Forbes Worlds billionaire list his net worth is $81.6 billion. This man has a house of $2 billion named Antalia. It takes 49 square feet to stand. The price of the land only, on which Antalia is standing, took 600 crore rupees. This is the most expensive house in the world. Everything of this house will astonish you.
Let's see: Most Luxurious Hobbies in the World in 2023
Such as Antalia is a building with 27 floors and in its outer part it is decorated with real grass with an automatic watering system. The height of Antalia is not like other houses. It's height is 42 feet per floor where in a normal building the height is usually 12 to 14 feet. Antalia has 3 swimming pools, ice cream parlour, a spa, a gym, hair saloon, a yoga room, a jacuzzi, a meditation room, a ballroom, a private bar, a movie theatre with 50 seats, a big temple which is designed by Mukesh Ambani's daughter Isha Ambani, mini garden, an ice room, 9 high-speed elevators etc.
Three of the elevators go to the parking lot only, 2 for the guests, 2 elevators for the workers, and 2 lifts for Ambani's only. Mukes Ambani has world class chef in his private kitchen who takes 30 lakh rupees monthly. Approximately 600 permanent people works for the maintenance of this house. There is a statue of Shiva, Buddha and Ganesha in the ground floor of the house. Antalia's  First six floor is the parking lot with a private car service center where you will see 168 rarest and the most expensive cars of almost every famous car brand.
In the balcony of every floor there are mini gardens which are completely different from each other, like the interior design of this house. The interior is also designed in such a way that one floor looks totally different from another floor. Used materials, designs, floor plans are different for each and every floor of this house. Antalia has 8 or 9 floors only for the guests. And the top 6 floors are for the ambani family members. And the roof of Antalia has 3 helipads. Mukesh Ambani invited all the Bollywood stars in his daughter's marriage ceremony where they performed.
So you can understand easily how much Mukesh Ambani had to count for the guest's payment. Sounds odd right? Mukesh Ambani starts his days with a 3 lakh rupees tea.  His wife Nita Ambani never repeats her shoes, famous brands make customized products for her. A real diamond, gold, and different expensive stones can be seen in the design of her bags. She uses lipstick which takes 2 to 3 lakh rupees at least. Her daughter has 15 rarest cars in her personal collection. Mukesh Ambani had spent 90 crore rupees only for his daughter's wedding dress. So what else do you think a luxurious life is.
04. Vladimir Putin
Net Worth: $200 Billion
Position: Rush president
Country: Russia
Income: $900K USD per month
Born: October 7, 1952
Education: Saint Petersburg Mining University (1997)
Children: 2

Vladimir Putin is one of the most luxurious persons in the world in 2023. He is the Rush president. This man leads a life that many of us cannot even dream of. From his watch to his toilet, the sign of luxury is in everywhere. The toilet of his personal plane is made up with gold. The plane has a king size bed and a gym in it. But wait, that's not all, Putin has 43 personal plane of total $1 billion dollar. Putin loves to collect watches.
One of Putins watches name is Turbograph whose market price is $500k USD. Indeed he is a rich and a luxurious man. Putin has a huge collection of watches. The series of Perpetual Calendar has a place in his collection it's market price starts from $60000. Putin has 4 yacht. His favorite yacht costs $137 million. The most shocking news is that Putin has 700 cars in his collection. You can see cars like formula 1 in his garage which is the most luxurious car. He has a palace of $1 billion along with 20 more expensive houses in Russia, he has 15 helicopters among them MI8 is customized only for him.
05. Elon Musk
Net Worth: $318.5 Billion
Nationality: United States
Title: Founder, CEO, and Chief Engineer of SpaceX, Tesla, Inc.
Education: Queen's University (no degree), University of Pennsylvania (BS and BA, 1997)
Occupation: Entrepreneur, Industrial Designer, Engineer
Business: SpaceX, Tesla, Inc., PayPal, SolarCity, etc.
Citizenship: South Africa (1971–present), Canada (1971–present), United States (2002–present)
Born: June 28, 1971
Full Name: Elon Reeve Musk
Spouse: Talulah Riley (m. 2013–2016), Talulah Riley (m. 2010–2012), Justine Musk (m. 2000–2008)
Parents: Errol Musk, Maye Musk
Children: X Æ A-Xii, Nevada Alexander Musk, Griffin Musk, Kai Musk, Saxon Musk, Xavier Musk, Damian Musk
Years active: 1995–present

This man is an engineer, an entrepreneur, an investor and the co-founder of Tesla Inc. Many billionaire likes to collect props of their favorite films. Elon Musk is one of them. In 2013 Elon bought the Lotus Esprit car for $8,86,000 which was used in the film The spy who loved me of James Bond. The interesting thing is Elon modified the car with Tesla electric power train in such a way that the car can now turn into a submarine under the water. Because in the film he saw that very luxurious.
06. Moosa Bin Shamsher
Net Worth: $12 Billion
Position: Chairman and Managing Director, DATCO Group
Fame: The richest man in Asia
Country: Bangladesh
Income: $5 Million per month
Born: October 15, 1945
Education: Western Pacific University (1988), California Miramar University
Children: Bobby Hajjaj

He is known as Prince Musa, the most luxurious person in Bangladesh and the chairman of Datco group. His net worth is $82 billion. Musa's lifestyle is just like a king. Musa always moves with 40 bodyguards. Among them 4 bodyguards are female. Musa uses a pen of $1000000. This pen is made up with 24 karat gold and has 7500 pieces of diamond in it. He keeps this pen in a special vault of Swiss Bank. Musa uses a Rolex watch which is specially made for him and it takes $5000000 from him.
He wears dresses and shoes which is designed with gold and diamonds and Musa never repeats his outfits second time. The price of his shoes starts from $100K USD. And suits price starts from 5 to 6 lakh taka. This man takes shower with rose water every day. Every day, he spends $5000 just for a bath. Musa is known as the best dress man in the world. He drinks the water which he imports from France. He has a private jet in his collection. Prince Musa booked a private tv channel in the year 1999 for some hours only to telecast his birthday party.
07. Kim jong-un
Net Worth: $5 Billion
Position: Supreme Leader of North Korea
Country: North Korea
Income: $1.6 Million per month
Born: January 8, 1984
Education: Kim Il-sung University (2002–2007)
Children: Kim Ju-ae

He is the stylish king; Kim jong un. This North Korean president has 17 super expensive houses and a personal island. he spends $30 million for importing wine for himself and his friends yearly. Hennessy is his favorite brand of whiskey a single bottle of which will cost you about $2000. He spends $44 for a single piece of cigarette. He has a yacht of $8 million. Kim has a private movie theater with 1000 seats. Kim's favorite game is ski. He spent $35 million for making a ski resort. Kim loves to collect super expensive watches. He has watches of total $8.2 million.
08. Mike Tyson
Net Worth: $3 Billion
Position: Professional Boxer
Country: America
Income: $43K per month
Born: June 30, 1966
Children: 8, Miguel Leon Tyson, Exodus Tyson, Mikey Lorna Tyson, Amir Tyson, Rayna Tyson, Morocco Tyson, Milan Tyson

Tysson Is a former boxer. His net worth is $300 million. Tysson has a Royal Bengal Tiger as his pet. A very luxurious pet to have isn't it? This man once bought a 24 karat full gold bath tub with $2.2 million. Well, a luxurious person can afford it only. He lives in a large and expensive house in Ohio.
09. Rashed Belhasa (Money Kicks)
Net Worth: $3 Billion
Profession: YouTuber, Entrepreneur
Born: 5 January 2002
Height: 5.6 feet
Nationality: Emirati
Lives in: Dubai, United Arab Emirates
Father: Saif Ahmed Belhasa
Mother: Sarah Belhasa
House: Rasheed's house
Hobbies: Collecting Sneaker, Travelling, Feeding Pets
Vehicle: Lamborghini Aventador, Audi R8, Mercedes Benz AMG GTS, Ferrari F12, Rolls-Royce Wraith, Cadillac Escalade, Rang Rover Vogue, Nissan Patrol

Rashed Belhasa, popular on social media sites because of his extravagant lifestyle, is mostly known as the "money kicks". You'll be startled to know his collection of expensive things and the procedure he maintains to lead his extraordinary lifestyle. Including the watches of the top-notch brands, he has got an exclusive collection of exotic animals which are lions, Cheetahs, Panther and so on. Besides, his hobby is to meet celebrities around the world. And for this he invites from Bollywood celebrities to Hollywood celebrities in his house spending money on them.
Moreover, he tends to wear new shoes everyday as he has a collection of thousands of shoes from the famous brands including adidas, puma and what not. He is also very much fascinated with the fact of having new cars in his garage. So, cars like Ferrari F12, Lamborghini Aventador, Cadillac Escalade and so on are his favorites and he drives them on the roads like a star kid.
10. Kanye West
Net Worth: $1.8 Billion
Profession: American Rapper
Born: June 8, 1977
Height: 5.8 Feet
Nationality: American
Lives in: Los Angeles
Spouse: Kim Kardashian (m. 2014)
Children: North West, Saint West, Chicago West, Psalm West
House: The Minimalist Mansion
Vehicle: Mercedes-Benz G-Wagon, Aston Martin DB9, Maserati GT, Ferrari F430, Porsche Panamera, Mercedes-Benz SLR Stirling Moss, Mercedes SLR McLaren, Lamborghini Gallardo, Lamborghini Aventador
Private Jet: Double-decker Boeing 747

With a net worth of around billion dollars this world famous American rapper has been maintaining a life of lavishness and high class. From Yeezy, he is entitled to earn a large amount of money. And with this amount of money they are not lagging behind in having luxurious mansions, exotic cars, exclusive collections of estate and wearing. And his famous Tiret watch is his favorite because it is made of black, white and brown diamonds with his own face like the face is tapped on the watch so beautifully.
The rapper is very passionate while it is about cars. Lamborghini Aventador was his birthday gift from his wife and that just implied it is just a matter of glimpse of having cars like these within a minute. You'll be surprised to know that without multiple luxurious mansions, the Kanye couple owns the island of themselves. They even got their toilet encrusted in gold, perhaps they wake up having the finest coffee with a mug encrusted with gold and diamond as well.
11. Jay-Z
Net Worth: $1.4 Billion
Profession: American Rapper
Born: December 4, 1969
Height: 6.2 feet
Nationality: American
Lives in: Brooklyn
Spouse: Beyoncé (m. 2008)
Children: Blue Ivy Carter, Rumi Carter, Sir Carter
House: Jay-Z's Brooklyn Stash Spot
Vehicle: Mercedes-Benz SLR Mclaren, Maybach Exelero, Chrysler Pacifica, Tesla Model S, GMC Yukon SLT, Armored Dartz Prombron, Bentley Continental GT, Porsche 911 Carrera Cabriolet, Ferrari F430 Spider, Rolls-Royce Silver Cloud, Rolls-Royce Phantom, Bugatti Veyron Grand Sport etc.
Private Jet: Bombardier Challenger 850

I am sure most of the people in the world have heard about the name Shawn Corey Carter aka Jay-Z. This most popular rapper of America has built his own name in the list of most luxury people in the world for quite a long time. He has always been paid off his hard work. Throughout his music career of over thirty years, he has earned billions and his luxuries are too praiseworthy.
Very few luxurious people own an island and Jay-Z is one of them. He has even got an apartment in the most expensive building trump tower. Again, this artist never forgets to show respect to the art thus, he has also got an art gallery.
12. Kylie Jenner
Net Worth: $1 Billion
Profession: American Media Personality
Born: August 10, 1997
Height: 5.6 feet
Nationality: American
Lives in: Los Angeles
Spouse: Travis Scott (Partner)
Children: Stormi Webster
House: Holmby Hills neighborhood, Hidden Hills, California
Vehicle: Custom Made Ice Blue Rolls Royce, Lamborghini Aventador, Mercedes G-Wagon, Mercedes AMG G63, LaFerrari, Vintage Rolls Royce, vintage Rolls Royce, Ferrari 458 Italia Spider etc.
Private Jet: Boeing 767

Through her own makeup company Kylie Jenner is a self billionaire today. She has also enlisted her name as one of the most luxury people in the world! Valuing almost nine hundred dollar her Kylie Cosmetics makeup company has given her fame and name.
She owns quite a number of hidden hills, luxurious Mercedes, Lamborghini, Ferrari and what not! Her one life is not enough to spend all her entire fortune. Though she spends almost millions per month yet those are drops and she owns an ocean of money!
13. Kim Kardashian
Net Worth: $1.8 Billion
Profession: American Media Personality
Born: October 21, 1980
Height: 5.3 feet
Nationality: American
Lives in: California
Spouse: Damon Thomas (m. 2000; div. 2004), Kris Humphries (m. 2011; div. 2013), Kanye West (m. 2014) (Husband)
Children: North West, Chicago West, Psalm West, Saint West
House: couple's minimalist California mansion etc.
Vehicle: Bentley Continental GT Convertible, Cadillac Escalade, Maybach 57, Aston Martin DB9, Lamborghini Gallardo, Rolls-Royce Ghost, Mercedes-Benz G63, Range Rover Hse, Rolls-Royce Phantom, Mercedes Maybach, Ferrari 458 Italia etc.
Private Jet: Boeing 747

The wife of Kanye West and she is known as the most famous and the second eldest member of Kardashian dynasty. However, she doesn't lack from the craving of cars like Aston Martin DB9 of James bond series, Rolls Royce Phantom and what not. She also knows how to treat herself and her family in the most lavish way on any holiday in the Bahamas or any other expensive place.
Moreover, the amenities they have in their several mansions are also remarkable. Including three Swarovski encrusted fridge, several fine sleek materials of beds and exclusive collections of paintings and sculptures, the mansions are no less than the palace of ancient kings.
14. Floyd Mayweather
Net Worth: $1.2 Billion
Profession: American Promoter
Born: February 24, 1977
Height: 5.8 feet
Nationality: American
Lives in: Las Vegas
Spouse: Unmarried
Children: Iyanna Mayweather, Zion Shamaree Mayweather, Jirah Mayweather, Koraun Mayweather, Devion Cromwell
House: Mayweather Beverly Hills mansion
Vehicle: Koenigsegg CCXR Trevita, Bugatti Chiron, Pagani Huayra, Aston Martin One-77, LaFerrari Aperta, Rolls-Royce Ghost, Lamborghini Aventador, Bentley Mulsanne, Mercedes G63 etc.
Private Jet: Gulfstream G650

The boxing champion ever Floyd Mayweather is surely a person whose hard work is worth his net value today. He has absolutely zero failure in his boxing career. He is paid three times more than his opponent and that is a main source of his being rich and the most luxurious man ever.
His income leads him to a notorious behavior of spending money and reportedly he spends over seventy five million dollar per year. He never fails to amaze us with his luxurious life. He owns objects that are worth millions of dollars. From his watch to his home and car he has a huge collection of everything that are way too expensive.
15. Cristiano Ronaldo
Net Worth: $500 million
Profession: Football Player
Born: February 5, 1985
Height: 6.2 feet
Nationality: Portuguese
Lives in: Funchal, Madeira
Spouse: Georgina Rodríguez (Companion)
Children: Cristiano Ronaldo Jr. (b. 2010) son, Eva Maria (b. 2017) twin daughter, Mateo Ronaldo (b. 2017) twin son, (Georgina Rodríguez: Alana Martina (b. 2017), daughter)
House: La Finca Villa
Vehicle: Bugatti Centodieci, Bugatti Veyron, Bugatti Chiron, Maserati GranCabrio, Rolls Royce Cullinan, Chevrolet Camaro SS, Lamborghini Aventador, Ferrari F12 TDF, McLaren Senna, Ferrari 599 GTO, Mercedes Benz S65 AMG Coupe, Mercedes Benz GLE63s AMG, Rolls Royce Phantom Drophead, Porsche 911 Turbo S, Audi RS7
Private Jet: Gulfstream G200

He is a famous soccer player . His net worth is $380 million. In Madrid this man has a beautiful house of $14 million. Where with many other things there is an Indore and an outdoor swimming pool, a big indoor aquarium and a huge living room. He has a private jet, Gulfstream G200 model 2002 in his collection, which costs him about $20.5 million.
He has a massive collection of expensive cars such as BMW M6 model 2006 , Bently Continental GTC model 2007, Mercedes –Benz C –Class Sports Coupe model 2007, Porsche Cayenne model 2007, Ferrari 599 GTB Fiorano model 2008, Audi Q7 model 2008, Ferrari F430 model 2008, Porsche 911 Carrera 2s Cabriolet model 2009, Bently GT speed model 2009, Audi R8 model 2009, Audi RS6 model 2009, Maserati GranCabrio model 2011, Ferrari 599 GTO model 2011, Lamborghini Aventador LP 700-4 model 2012, Porsche Cayenne Turbo model 2015, Mercedes-Benz C220 CDI, Bugatti Veyron, Aston Martin DB9, Phantom Rolls-Royce etc. This man has some expensive dogs as his pet.
16. Lionel Messi
Net Worth: $600 Million
Profession: Football Player
Born: June 24, 1987
Height: 5.7 Feet
Nationality: Argentina
Lives in: Castelldefels
Spouse: Antonela Roccuzzo (m. 2017)
Children: Thiago Messi Roccuzzo, Mateo Messi Roccuzzo, Ciro Messi Roccuzzo
House: House in Castelldefels, One Zero Eco House
Vehicle: Maserati GranTurismo, Maserati GranTurismo Sport, Audi R8, Dodge Charger SRT8, Audi R8 Spyder, Audi Q7, Ferrari F430 Spider, Lexus RX, Toyota Prius Dodge Charger LX
Private Jet: Gulfstream G550

This Argentina soccer idol has not only earned the hearts of people worldwide but also earned huge amounts of properties by being the wealthiest player of all time. With a Mediterranean atmosphere the residence that Messi possesses is highly filled with expensive amenities and things with top-notch material bound.
Also, he has got a huge collection of cars including the highest expensive one 1957 Ferrari 335 Sport Spider Scaglietti. Besides, Mini Cooper, Pagani Zonda like rare cars are seen in his garage. He doesn't have to rent a private jet to fly over from country to country because he has got a luxurious private jet which is incredible inside.
17. Dwayne Johnson
Net Worth: $400 million
Profession: Actor
Born: May 2, 1972
Height: 6.5 feet
Nationality: American
Lives in: Powder Springs, Georgia
Spouse: Lauren Hashian (m. 2019), Dany Garcia (m. 1997–2008)
Children: Simone Alexandra Johnson, Jasmine Johnson, Tiana Gia Johnson
House: Georgia Farm
Vehicle: Ford F-150 Custom, Hennessey VelociRaptor V8, Pagani Huayra, Ferrari LaFerrari, Rolls Royce Wraith
Private Jet: Gulfstream G650

This versatile personality has gained the position of leading the life of luxury doing real hard-work. However, today he earns so much money that he can wear a Rolex watch at ordinary functions and wear branded shoes and cloth at the same time. You'll be surprised to know that in spite of Johnson's consciousness on fitness, he is quite a food lover and spent a good deal on good food.
This wrestler cum actor has also owned a Miami mansion, a Miami farm and many of his cars are superb as he customized his most of the cars. He also possesses the fastest private jet which has the full luxury guarantee.
18. Justin Bieber
Net Worth: $300 million
Profession: Canadian singer-songwriter
Born: March 1, 1994
Height: 5.9 feet
Nationality: Canadian
Lives in: Beverly Hills
Spouse: Hailey Rhode Bieber (m. 2018)
Children: Coming Soon
House: Hailey Baldwin's New House in Beverly Hills, 1930s Monterey Colonial
Vehicle: Porsche 997 Turbo, Project Khan Range Rover Evoque, Campagna T-Rex 14R, Ducati 848 Evo, Smart For Two, Mercedes-Benz Sprinter Van, Lamborghini Aventador, MV Agusta F3 "Bat Bike", Fisker Karma, Ferrari 458 Italia, Maybach S600, Lamborghini Huracan, Lamborghini Gallardo, Private Jet etc.

This singer, who has earned the name and fame in his very early age has some ridiculously expensive things including a Ducati 848 Evo which is worth 14000 us$. Even the ring that he has given to his girlfriend is worth 250000 us $ which has a cool design with eight carats diamond.
Also, among his purchases, Justin put remarkable signs. His Amsterdam Penthouse is one of his luxurious purchases which is very lavish by the inside. This multi-millionaire singer has a good collection of branded vehicles and many more luxuries will come according to his age.
19. Leonardo DiCaprio
Net Worth: $260 Million
Position: Hollywood Film Actor (88th Oscar Winner 2016)
Country: America
Income: $833K USD per month
Born: November 11, 1974
Height: 1.83 m
Organization: Leonardo DiCaprio Foundation

Dicaprio is a famous film actor with an Oscar and a film producer. We can call him a luxurious person without Any hesitation. His net worth is $250 million. He has 3 houses, 2 of them are in Los Angeles and a malibu beach house. Car like Fiskar Karma, Lexus RS, Range Rover, BMW 5x, Marcedes- Benz S-Class, Mustang, Porsche Cayenne are in his collection. In 2005, Dicaprio bought an island off the coast of Belize for$1.75 million. He is making a eco-resort on the island.
20. Johnny Depp
Net Worth: $200 million
Profession: American Actor
Born: June 9, 1963
Height: 5.10 feet
Nationality: American
Lives in: Owensboro, KY
Spouse: Amber Heard (m. 2015–2017), Lori Anne Allison (m. 1983–1986)
Children: Lily-Rose Depp, John Christopher Depp III
House: hollywood hills
Vehicle: Mercedes Benz S550, Chevrolet Nova, Rolls Royce Wraith, BMW 7-Series, Ferrari 488, Lamborghini Aventador, Chevrolet Corvette C1, Cadillac Escalade, 1951 Ford Mercury, Fiat 500, 1971 Cadillac Eldorado, Private Jet

This millionaire actor has earned the most beautiful mansion which is Somerset mansion. Moreover, he possesses five penthouses which are full of expensive and comfortable amenities. No wonder, he has earned so much money that he has his island. He spends around 10 million us$ on renovating and upgrading his estates.

Also, he once used to have a yacht which was so massive and very attractive to look at. Later he traded it to JK Rowling. This "Pirates of the Caribbean" star has a nice collection of ancient cars as well including the 1959 Corvette.
For a multi billionaire luxurious person money is not an object. They only want the best things for them. It seems like they always search for the best places to spend money.
# Top 10 Luxury People in the World 2023
Jeff Bezos – Net Worth: $213.5 Billion
Mohammad Bin Salman Al Saud – Net Worth: $500 Billion
Mukesh Ambani – Net Worth: $95.6 Billion
Vladimir Putin – Net Worth: $70 Billion
Elon Musk – Net Worth: $172 Billion
Moosa Bin Shamsher – Net Worth: $12 Billion
Kim jong un – Net Worth: $5 Billion
Mike Tyson – Net Worth: $3 Billion
Rashed Belhasa – Net Worth: $3 Billion
Kanye West – Net Worth: $1.8 Billion