Do you know; who are the most luxurious persons in the world 2020? or the person with most lavish lifestyle? Every billionaire doesn't love to lead a luxurious lifestyle, maybe because they think it as the wastage of money.
Leading a luxurious life is a very common dream of almost every human being. But it's hard to afford because it costs high with the best version of everything to make your life more comfortable.
Let's see the top 10 luxurious people in the world 2020 and see how much money one should have to maintain a luxury lifestyle.
1. Vladimir Putin
Position: Rush president
Country: Russia
Financial Worth: $200 billion (Monthly Income $90K USD)
He is the Rush president. This man leads a life that many of us cannot even dream of. From his watch to his toilet, the sign of luxury is in everywhere. The toilet of his personal plane is made up with gold. The plane has a king size bed and a gym in it. But wait, that's not all, Putin has 43 personal plane of total $1 billion dollar. Putin loves to collect watches.
One of Putins watches name is Turbograph whose market price is $500k USD. Indeed he is a rich and a luxurious man. Putin has a huge collection of watches. The series of Perpetual Calendar has a place in his collection it's market price starts from $60000. Putin has 4 yacht. His favorite yacht costs $137 million. The most shocking news is that Putin has 700 cars in his collection. You can see cars like formula 1 in his garage which is the most luxurious car. He has a palace of $1 billion along with 20 more expensive houses in Russia, he has 15 helicopters among them MI8 is customized only for him.
2. Elon Musk
Position: Co-founder of Tesla Inc.
Country: South Africa, America, Canada
Financial Worth: $20.1 billion USD (Monthly income $42 million USD)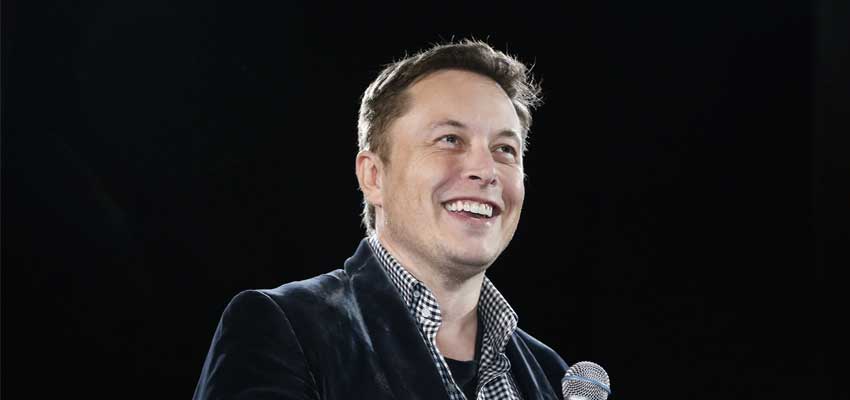 This man is an engineer, an entrepreneur, an investor and the co-founder of Tesla Inc. Many billionaire likes to collect props of their favorite films. Elon Musk is one of them. In 2013 Elon bought the Lotus Esprit car for $8,86,000 which was used in the film The spy who loved me of James Bond. The interesting thing is Elon modified the car with Tesla electric power train in such a way that the car can now turn into a submarine under the water. Because in the film he saw that very luxurious.
3. Jeff Bezos
Position: Owner of Amazon
Country: America
Financial Worth: $150 billion USD ($6.54 billion a month)
He is the richest man in the world now. His net worth is approximately $150 billion. He is the owner of Amazon which he started only as a small book selling website years back. This man lives a luxurious life. In Washington DC he has a house of $23 million which is standing on 27 square feet. This mansion has 25 bathrooms, 11 bedrooms, 5 living rooms, 3 kitchens and a big ball room. But this is not his only home.
This mansion is just one of his five homes. He has 2 homes in Medina, Washington state, 2 more in Beverly hills California, a ranch house in Texas. He has a fascination of space traveling, so he founded his company Blue Origin who takes travelers to the space. You can easily understand the fact that how much money it may cost you only for dreaming of the space traveling. He wants to make space traveling affordable for all. As it is now highly expensive. He has a luxurious private jet named Gulfstream G 650ER.
4. Leonardo Dicaprio
Position: Film Actor ( Oscar Winner)
Country: America
Financial Worth: $250 million (Monthly income $833k USD)
Dicaprio is a famous film actor with an Oscar and a film producer. We can call him a luxurious person without Any hesitation. His net worth is $250 million. He has 3 houses, 2 of them are in Los Angeles and a malibu beach house. Car like Fiskar Karma, Lexus RS, Range Rover, BMW 5x, Marcedes- Benz S-Class, Mustang, Porsche Cayenne are in his collection. In 2005, Dicaprio bought an island off the coast of Belize for$1.75 million. He is making a eco-resort on the island.
Let's see: Most Luxurious Hobbies in the World in 2020
5. Cristiano Ronaldo
Position: Football Player
Country: Portugul
Financial Worth: $ $450 million USD (Monthly $34 million USD)
He is a famous soccer player . His net worth is $380 million. In Madrid this man has a beautiful house of $14 million. Where with many other things there is an Indore and an outdoor swimming pool, a big indoor aquarium and a huge living room. He has a private jet, Gulfstream G200 model 2002 in his collection, which costs him about $20.5 million.
He has a massive collection of expensive cars such as BMW M6 model 2006 , Bently Continental GTC model 2007, Mercedes –Benz C –Class Sports Coupe model 2007, Porsche Cayenne model 2007, Ferrari 599 GTB Fiorano model 2008, Audi Q7 model 2008, Ferrari F430 model 2008, Porsche 911 Carrera 2s Cabriolet model 2009, Bently GT speed model 2009, Audi R8 model 2009, Audi RS6 model 2009, Maserati GranCabrio model 2011, Ferrari 599 GTO model 2011, Lamborghini Aventador LP 700-4 model 2012, Porsche Cayenne Turbo model 2015, Mercedes-Benz C220 CDI, Bugatti Veyron, Aston Martin DB9, Phantom Rolls-Royce etc. This man has some expensive dogs as his pet.
6. Mukesh Ambani
Position: Chairman of the Reliance Industries Ltd.
Country: India
Financial Worth: $50 billion USD ($25 million per Month)
Mukesh ambani, the chairman of the Reliance industries ltd. is one of the richest man worldwide. He along with his whole family maintains a very expensive lifestyle. According to the Forbes Worlds billionaire's list his net worth is $50 billion. This man has a house of $2 billion named Antalia. It takes 49 square feet to stand. The price of the land only, on which Antalia is standing, took 400 crore rupees. This is the most expensive house in the world. Everything of this house will astonish you.
Such as Antalia is a building with 27 floors and in its outer part it is decorated with real grass with automatic watering system. The height of Antalia is not like other houses. It's height is 42 feet per floor where in a normal building the height is usually 12 to 14 feet. Antalia has 3 swimming pools, icecream parlour, spa, gym, hair saloon, yoga room, jacuzzi, meditation room, ball room, private bar, a movie theatre with 50 seats, a big temple which is designed by Mukesh Ambani's daughter Isha Ambani, mini garden, an ice room, 9 high speed elevatores etc.
Three of the elevators go to the parking lot only, 2 for the guests, 2 elevators for the workers and 2 lifts for Ambani's only. Mukes Ambani has world class chef in his private kitchen who takes 30 lakh rupees monthly. Approximately 600 permanent people works for the maintenance of this house. There is a statue of Shiva, Buddha and Ganesha in the ground floor of the house. Antalia's First six floor is the parking lot with a private car service center where you will see 168 rarest and the most expensive cars of almost every famous car brands.
In the balcony of every floor there are mini gardens which are completely different from each other, like the interior design of this house. The interior is also designed in such a way that one floor looks totally different from another floor. Used materials , designs, floor plans are different for each and every floor of this house. Antalia has 8 or 9 floors only for the guests. And the top 6 floors are for the ambani family members. And the roof of Antalia has 3 heli pads. Mukesh Ambani invited all the Bollywood stars in his daughters marriage ceremony where they performed.
So you can understand that easily that how much Mukesh Ambani had to count for the guests payment. Sounds odd right? Mukesh Ambani starts his days with a 3 lakh rupees tea. His wife Nita Ambani never repeats her shoes, famous brands make customized products for her. Real diamond , gold and different expensive stones can be seen in the design of her bags. She uses lipstick which takes 2 to 3 lakh rupees at least. Her daughter has 15 rarest cars in her personal collection. Mukesh Ambani had spent 90 crore rupees only for his daughters wedding dress. So what else do you think a luxurious life is.
7. Muhammad bin Salman bin Abdul Aziz al Saud
Position: Crown Prince of Saudi Arabia
Country: Saudi Arabia
Financial Worth: $10 billion USD
He is the crown prince of Saudi Arabia. This man's net worth is $10 billion. In paris he has a palace of $300 million. He spent $500 million on the most luxurious yacht in the world. In this yacht there is a helipad, one super sized hot tube, a salt swimming pool, and many other things. Its interior design will definitely make you spellbound. He has an expensive collection of 18 different cars. They have costed him $23.6 million.
8. Kim jong un
Position: Politician
Country: North Korean
Financial Worth: $5 billion USD ($1.6 million USD)
This North Korean president has 17 super expensive houses and a personal island. he spends $30 million for importing wine for himself and his friends yearly. Hennessy is his favorite brand of whiskey a single bottle of which will cost you about $2000. He spends $44 for a single piece of cigarette. He has a yacht of $8 million. Kim has a private movie theater with 1000 seats. Kim's favorite game is ski. He spent $35 million for making a ski resort. Kim loves to collect super expensive watches. He has watches of total $8.2 million.
9. Musa Bin Shamsher
Position: Chairman of Datco Group
Country: Bangladesh
Financial Worth: $12 billion USD (Monthly $5 million USD)
He is known as Prince Musa, the most luxurious person in Bangladesh and the chairman of Datco group. His net worth is $12 billion. Musa's life style is just like a king. Musa always moves with 40 bodyguards. Among them 4 bodyguards are female. Musa uses a pen of $1000000. This pen is made up with 24 karat gold and has 7500 piece of diamond in it. He keeps this pen in a special vault of Swiss Bank. Musa uses a Rolex watch which is specially made for him and it takes $5000000 from him.
He wears dresses and shoes which is designed with gold and diamonds and Musa never repeats his outfits second time. The price of his shoes starts from 80 lakh taka. And suits price starts from 5 to 6 lakh taka. This man takes shower with rose water everyday. Everyday he spends $5000 just for a bath. Musa is known as the best dress man in the world. He drinks the water which he imports from France. He has a private jet in his collection. Prince Musa booked a private tv channale in the year 1999 for some hours only to telecast his birthday party.
10. Mike Tyson
Position: Professional Boxer
Country: America
Financial Worth: $3 million, Previously 700 million ( $43k Monthly)
Tysson Is a former boxer. His net worth is $300 million. Tysson has a Royal Bengal Tiger as his pet. A very luxurious pet to have isn't it? This man once bought a 24 karat full gold bath tub with $2.2 million. Well, a luxurious person can afford it only. He lives in a large and expensive house in Ohio.
For a multi billionaire luxurious person money is not an object. They only want the best things for them. It seems like they always search for the best places to spend money .