Today's luxury hobbies 2020 can give you a mild stroke because these are the most luxurious hobbies in the world today. Sometimes the price tag becomes so heavy that can give you a fake stroke, just my imagining the amount of money. Hobby is a very simple word to all of us because every one of us has a hobby at least.
Luxurious people lead different lifestyle by fulfilling extreme luxury hobbies in their life. Everyone has a different taste in this game. One can make his pocket empty for jumping from the airplane or for diving hundred ft under the water. Let's have a look at their hobbies along with the price tag.
1. Ball Room Dancing
This is undoubtedly one of the luxurious hobbies in the world. The person who is dreaming of dancing there, have to carry the cost of $10,000 yearly. The dress which is needed in this purpose is very expensive. Over and above you will have to travel from place to place for the shows or for the competitions. President and the founder of national ball dance academy says that you have to pay $375 for 5 lessons monthly if you want to learn it from them. Many people build their professional life here like Kryklyvyy, a world champion of the ball room dance in 2000.
2. Scuba Diving
This one is the most expensive and wonderful hobbies in the world. There are lots of scuba diving agencies. According to their rules, the price varies. But approximately $500 has to be paid for the cheapest equipment. And $300 to $ 400 more for the scuba diving certification which is a must. ACDC, ACUC, AED are some of the organizations for certification. This hobby is not risk free at all. A number of people die every year for poor gas management, equipment misuse, and rough water condition. In the open circuit scuba, problem of equipment is very rare. Statistics says that, when divers becomes separated from their buddies the chances of death becomes 86%, 5% possibilities of cave dying , 10% possibilities for the medically unfit persons. DAN America says that 16.5 persons among 1,00,000 is their death rate yearly. On the other hand BSAC says 14.5 customers among 1,00,000 is their death rate yearly.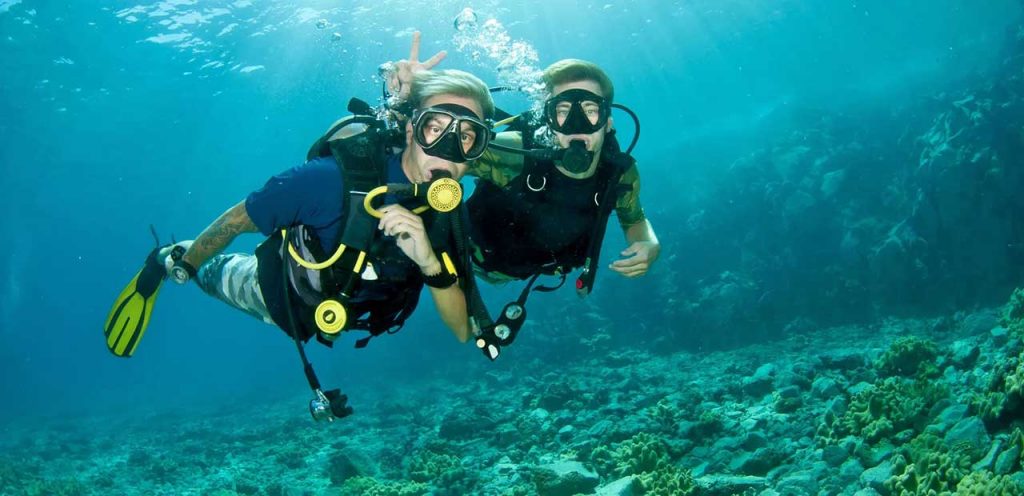 3. Skydiving
This is one of the scariest and expensive hobbies that a person can have. There are some famous places to the skydivers for jumping from the airplane and make the memory to remember till their death. Fox Glacier, New Zealand is one of those places, its landscape is wonderful to see from the sky like a bird. You have to pay $255 minimum to jump from 13,000 Ft or from 16,000 Ft up from the sea level. Interlaken, Switzerland will give you an icey view. You will need $380 for a jump from 14000 Ft. Palm Jumeirah Dubai, Australia, Thailand are the famous places for skydiving. Every jump lasts for 3 minutes. You can go for a package offer which almost every agency provides, the offer contains 7 to 10 jumps from a certain height. And you have to count $1500 for this.
4. Collecting Cars
This one is known as the elite class hobby. Not everyone has the ability to keep such a hobby and fulfilling that is beyond their imagination. Some highest paid athletes all over the world has this hobby of collecting cars. Not only the modern or costly cars take their attention but also the antique cars do. The collector has to pay millions of dollars if the car is a rare one. The famous boxer Floyd Mayweather has over 100 cars in his personal collection.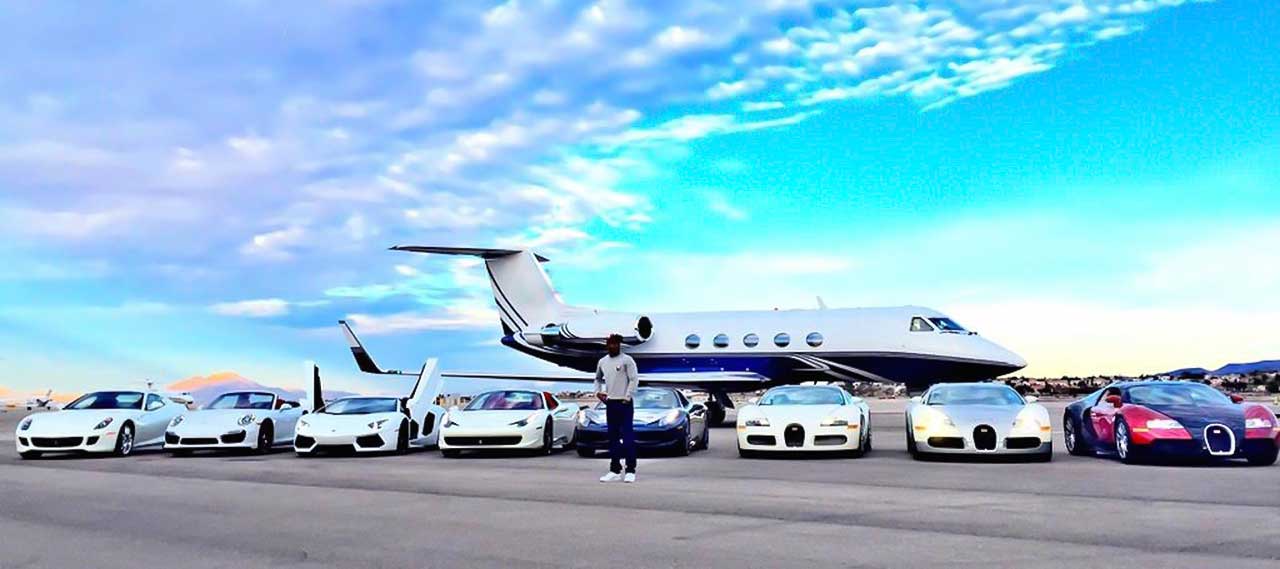 The interesting news is he has cars which has a worth of over $15 million or more, which he has never driven in his life. Still now he spends million on the luxurious cars. Undoubtedly this is his hobby. Bently Golf car has a place in his car house. This car is coated with gold. He had to count $20,000 for this cart back in 2014. The cheapest car that he has, is a Porsche 911 Turbo Cabriolet he spent $2,00,000 for this. Next he has Mercedes Benz SLS AMG, over $2,00,000 is its price. Mercedes Menz SLR Mclaren is also decorating his garage, he spent $2,00,000 or more for this car, For Mercedes G63 he spent $2,00,000, For Maybach s600 he spent $2,10,000 MERCEDES W140 CHASSIS S CLASS, Bently flying spur, BENTLY MULSANN, These are also there in his collection.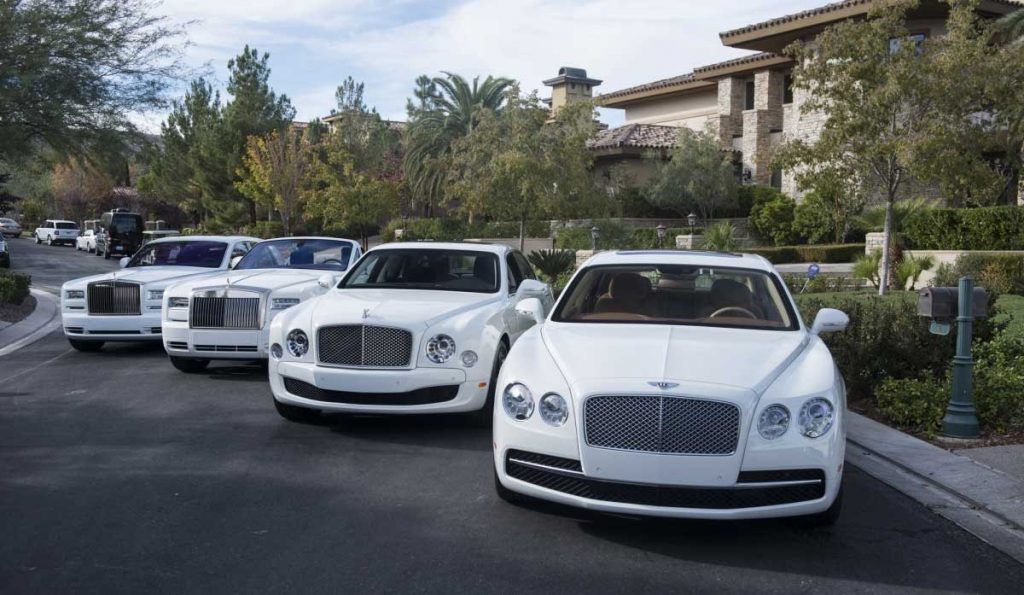 The business tycoon of india, Mukesh Ambani the president and the managing director of the Reliance Industries, has 168 rare and costly cars in his collection of all brands. His garage has MERCEDES MAYBAC K660 GUARD of 4cr. ROLLS ROYCE PHANTOM DROPHED COUPE of 7.6cr, a wonderful vanity van of 25cr. Which is a Dutch van. It is fire, bullet and bomb proof one. R.T.O had demanded 1.8cr for its registration.
Middle East's prince Sheikh Sultan Bin Zayed Bin Sultan Al Nahyan has a royal auto gallery. His gallery is something you would like to visit with wonder. Still now I was talking about the cars price but you should not forget about the maintenance cost, the housing cost the fuel cost and of course the tax. Heighst paid football players like Leonel Messi, Christiano Ronaldo has also such rare and costly cars in their garage.
5. Traveling (World Tour)
Most of the rich people have this hobby although it is a huge money taker. But wealthy peoples never step back. There are many agencies online and offline whose work is to guide you about your traveling. You can get any possible kind of help from them. Booking.com, expedia, HRS, tripadvisor, Trip.com, travelocity are some famous agencies. A traveler tries to visit almost every country actually but there are some countries which get the preferences, they are Barmuda, Switzerland, Bahamas, Denmark, and Singapore.
Kate Mcculley from U.S, is a travel blogger she has visited 70 countries still now. Chris Burkard from U.S who has 60 countries in his list, Louis Cole from U. K, Murad and Nataly Osman from Russia, Kiersten Rich, these are some famous travel bloggers. Some of them has you tube channels also where they uploads there travel vlogs. So you guys can easily imagine how much money you will need to travel from place to place. On the other hand the cost of air tickets, hotel rooms, foods, all of these should be included in your list.
6. Mountain Climbing
This is the adventurers' hobby. You cannot just think that as you love to climb the mountains, so one day you can take a bag, a rope and head towards it. This is not that easy and cheap. The equipment which you need in this case is very expensive. On the other hand you have to gather a permission from your local authority. Which is not free at all. If you want to climb the Mt. Everest you have to be prepared to take a hit of $25k to $60k. The cost will depend on you whether you are going with your buddies or alone, what kind of equipment you are caring and all these. But remember, you have to take enough medications, foods, rope , water, dress etc with you but first of all you have to be very fit physically to climb a mountain.
7. Pet Rearing
Some people's hobby is to rearing pets. It can be the cheapest hobby ever or the costly one that you can think of. Rich people tends to buy rarest animals as their pet. A lot of pet sellers are ready to deliver your favorite one to you. Nicolas Cage spent $1,50,000 for an octopus. Mike Tyson a retired boxer has a Royal Bengal tiger in his personal collection, the tiger costs $4,000 every month for its maintenance. Pets are costly but if you are an animal lover and a rich person you will never be able to control yourself from buying them.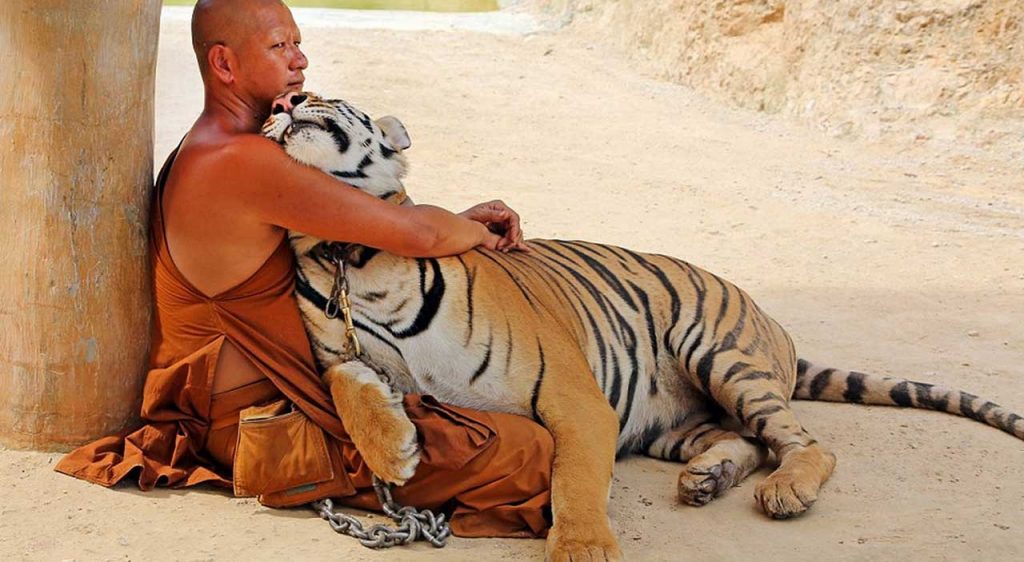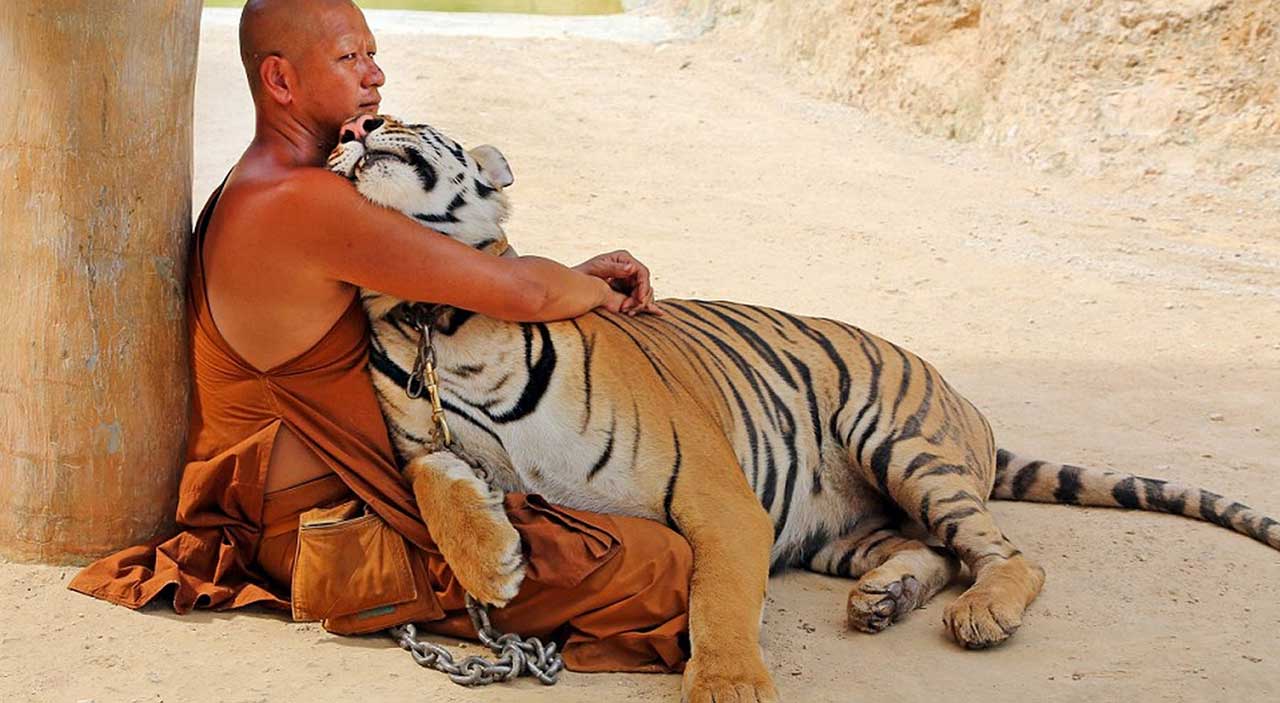 The green monkey, wait it's not a monkey actually. It's a race horse, a rare and an expensive one fathered by an American horse. He can run a mile in 9.8 second only, his price is $16 millions. Tibetan Mastiff of $58,200 is the largest dog. You can call him the dog version of a handsome lion. In 2011 a piece of this dog was sold at $1.5 cr. Some people likes to pet snakes also.
Lavender Albino Ball Python is a very beautiful snake. Which has a great demand as a pet. You have to feed them once in a week. Their food is chlorine free water and frozen redonets. Many online shops like Pecto, Morph market, sales snakes. Their website has enough information with the pictures. The price starts from $75 to $3000 or more. Dan Brandon had 10 snakes and 12 tarantulas in his bedroom when he was alive. He lived in Chruch Crookham, Hampshire. He had been killed by his 8 Ft long Python. Which he brought with $40,000. Home of talking birds, an online shop is selling Palm cockatoo for bird lovers. Price starts from $16000. Major Michell cockatoo. Price starts from $3000.
8. Collecting Arts
This hobby has an unimaginable future. If you collect an art with $50 in future it will be an art of thousand dollars for sure, though some person collects arts only for their own happiness. The Salvatore Mundi, an oil painting of Jesus Christ which is drawn by the greatest artist of all time in the history, Leonardo Da Vinci, is the highest valuable art now in the world. This painting was sold to the Abu-Dhabi's department of cultures and tourism for $450 million. An American person, Kenneth C.Griffin has the largest personal art gallery.
Steve Cohen has the most prestigious art gallery in the world. He has many post-impressionist paintings in his gallery. Eli and Edyth Broad has a great personal collection of arts. They have approximately 2000 art works in there collection. Poju and Anita Zabludowicz have 5000 piece of arts in their private collection, Francois Pinault has 2500 piece of modern arts. Lee Byung Chull has a private art gallery which is also open for the general public. Adrian Cheng , Charles saatchi , Bernard Arnault, Philip Niarcghos, David Geffen, Ezra and David Nahmad, all of them are the owner of these biggest personal art galleries.
9. Hot air Balloon
Riding in a hot balloon is a dream of many peoples. It's a costly thing to do. You will need $45,000 for a decent balloon and $3,500 more for the schooling. Because you cannot apply for a ride without a lesson on this. Generally spring and autumn is the best time for Hot air Baloon Riding. You have to book a balloon first, for a ride from a local agency such as tour scanner. And you cannot forget of hiring a person who will follow you with a car. He is needed for any kind of emergency landing.
10. Aquariums
Price is starting from $600. Aquriums are always expensive. The Aquavista Dinosaur Gold is the highest expensive aquarium in the world now. It comes for 4.8 million dollars.
People has lot more different things as their hobbies which can eat lots of your money. Such as
Ice sculpting, drag race, which can cost 1 million dollars.
Cigarette boat racing, this thing will cost you about $ 1,60,000.
Collecting private zets. A zet can be very costly such as the one which the Saudi prince has in his collection named Airbus A 380 Super Jumbo whose price is $500 million. Our hobbies doesn't have any end.