Here is the most expensive motor bike brands in the world 2020 and this two-wheeled motorcycle does not fail to capture the hearts and attention of many men from the very beginning. At the same time their ancient counterparts easily became the main subject of the passion of men like Alexander the Great, Genghis Khan, or Napoleon Bonaparte.
A few in this generation is going to remember Brando and Dean galloping around with these modern-day beasts.
So, let's have a look at the most expensive motorcycle brands in the world in 2020 including brand country, price, founder, best products, etc.
1. Suzuki
Headquarter: Hamamatsu, Shizouka, Japan
Founder: MichioSuzuki
Products: Suzuki Gixxer SF, Suzuki Intruder, Suzuki GSX S750, etc
Best Creation: Suzuki AEM Carbon Fiber Hayabusa
Price: $200,000 USD
Suzuki released the Hayabusa of 1300cc in 1999 and followed it up with the Carbon Fiber in 2008. It is easily capable of reaching speeds over 188 miles per hour. The Hayabusa is known as the world's fastest production motorcycle. Never mind the sky-high price tag that went with this motorbike.
Let's see: World's Most Expensive Bikes in 2020
2. Ducati
Headquarter: Bologna, Italy
Founder: Antonio Cavalieri Ducati, Adriano Cavalieri Ducati, Bruno Cavalieri Ducati, Ibrahim El-Ramlawi
Products: Ducati 959 Panigale, Ducati Monster 821, Ducati Scrambler, etc
Best Creation: Ducati Testa Stretta NCR Macchia Nera Concept
Price: $225,000 USD
Technical performances, designs, outlook, and framework are responsible for the price of a motorcycle. Macchia Nera is not in a competition with the other bikes in the list of pure speed—that Block Spot humorously suggests , people could create a charred sidewalk behind at the time of driving it—but titanium fiber and carbon materials to render it nicely lightweight at 297 pounds, an exceptional contribution by the designer Aldo Drudi, and only a number of them made available and convinced most aficionados this price is justified to ensure the model makes it to their collection.
Let's see: Most Expensive Bicycles in the World in 2020
3. Ecosse
Headquarter: Colorado
Founder: Don Atchison
Products: Ecosse FE, Ecosse FE Ti XX etc
Best Creation: Ecosse FE Ti XX Titanium Series
Price: $300,000 USD
FE Ti XX is powered by a 2,409cc billet aluminum engine transmitting 228PS of power. Carbon fiber has been used plentifully in the bike to keep the weight low. The saddle has been handcrafted by Italian leather virtuoso Berluti. Its titanium exhaust pipes, which have a ceramic media shot-peened finish on them.
Those people, who managed to get their hands on the FE Ti XX undoubtedly belong to an exclusive lot, as only 13 units of them were made.
Let's see: Expensive Luxury Bicycle Brands in the World in 2020
4. Dodge Tomahawk
Headquarter: Auburn Hills, Michigan, United States
Founder: John Francis Dodge, Horace Elgin Dodge
Products: Dodge Viper, Dodge Tomahawk etc
Best Creation: Dodge Tomahawk V10 Superbike
Price: $550,000 USD
This bike is a strange beast indeed, and not only because it uses a V10 four-stroke Dodge Viper engine which could easily power up with more than two wheels attached to it to give you the feeling of being dragged by a fleet of 500 supercharged ponies looking forward to storming the Bastille.
This Tomahawk is enough capable of reaching 60 mph in about 2.5 seconds with a theoretical top speed of 400 mph. Practically, it's hard to imagine anyone willing to prove . Evel Knievel probably could, but he's long retired at the time of the Tomahawk's release and now, unfortunately, he's dead.
Let's see: Luxurious Car Restoration in the World 2020
5. Harley Davidson
Headquarter: Milwaukee, Wisconsin, United States
Founder: William S. Harley, Arthur Davidson, Walter Davidson, William A. Davidson
Products: Harley Davidson Livewire, Harley Davidson Streetfighter 975 etc
Best Creation: Harley Davidson Cosmic Starship
Price: $1.5 million USD
Harley Davidson claims to have been sold at $3.5 million and is now up for sale at $12 million. If that will happen, the Crown should be recaptured by it once had, since we don't imagine the rest of the entries here would be with static prices days ahead.
It appears to think like that, and in the Cosmic Starship, they partnered with the famed rebel cosmic existentialist artist Jack Armstrong so that he can apply over a Harley V-rod and originally sold it at 1 million dollars after much fanfare broadcast all over the entire world.
6. BMS Nehmesis
Headquarter: Florida
Founder: Sam Nehme
Products: 2007 Yamaha BMS Custom, BMS Nemesis etc
Best Creation: BMS Nemesis
Price: $3 million USD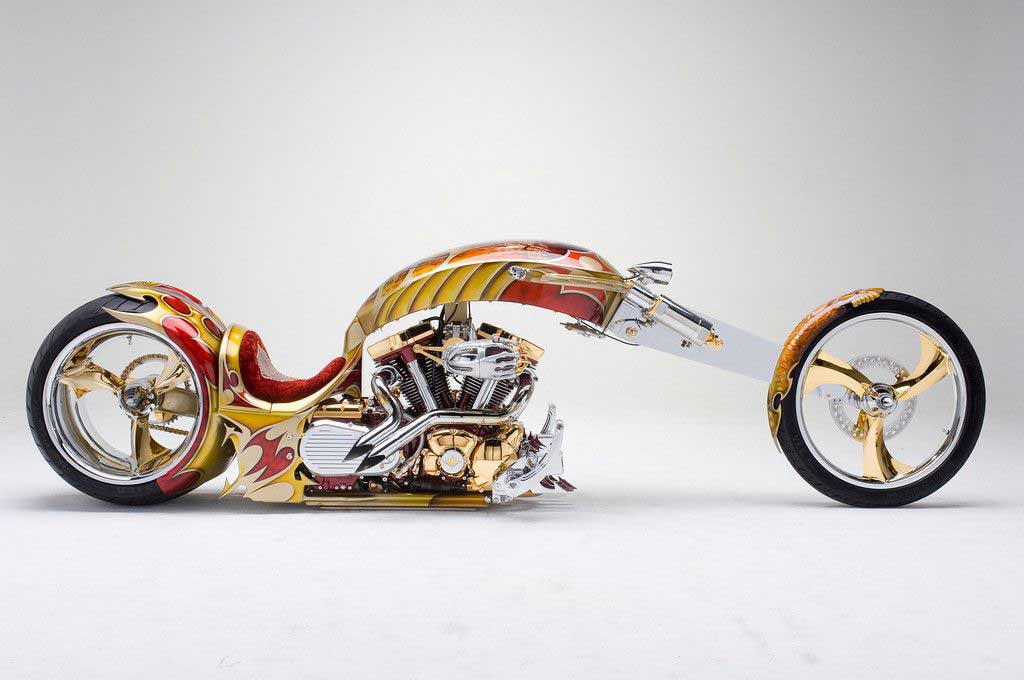 The first thing you would notice about the motorbike is the yellow glitter and absence of side stand, that making it look like it's lying flat on its underbelly like a marooned whale. And the first question you would ask yourself what would it even run?
It is fully functional, incorporates an air-ride system that, along with the single-sided swingarm rear suspension, can lift the motorcycle 10 inches or lower it right onto the ground. This renders a side stand unnecessary, like Nemesis softly lands on its frame rails when it's time to park.
7. Hildebrand & Wolfmuller
Headquarter: Munich
Products: Hildebrand, Wolfmuller etc
Best Creation: Hildebrand & Wolfmuller
Founder: Heinrich and Wilhelm Hildebrand
Price: $3.5 million USD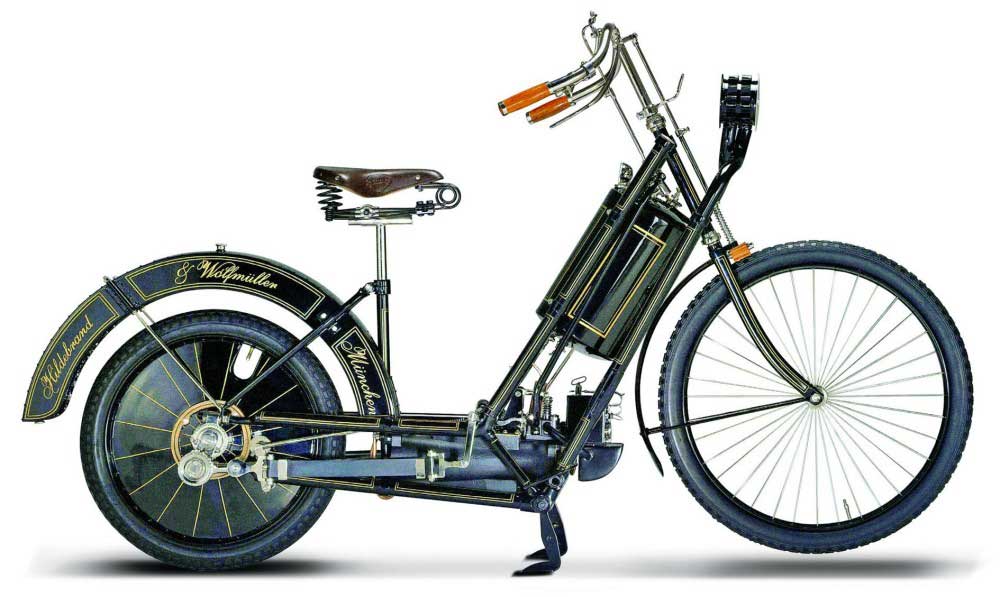 At $3.5 million your purchase would send you back 124 years ago to 1894 when this first production motorbike appeared on the scene.
Heinrich and Wilhelm Hildebrand were steam-engine engineers before they teamed up with Alois Wolfmüller to produce their internal Motorrad in 1894. This momentous event started sending the flesh-and-blood steeds out of fashion, reinventing themselves of the refined gentry, when the special breed of men simply moved on and transferred their affections to the two-wheeled metallic steeds that took over the roads.
8. Ecosse Spirit
Headquarter: Colorado
Founder: Don Atchison
Products: Ecosse FE, Ecosse FE Ti XX etc
Best Creation: Ecosse ES1 Spirit
Price: $3.6 million USD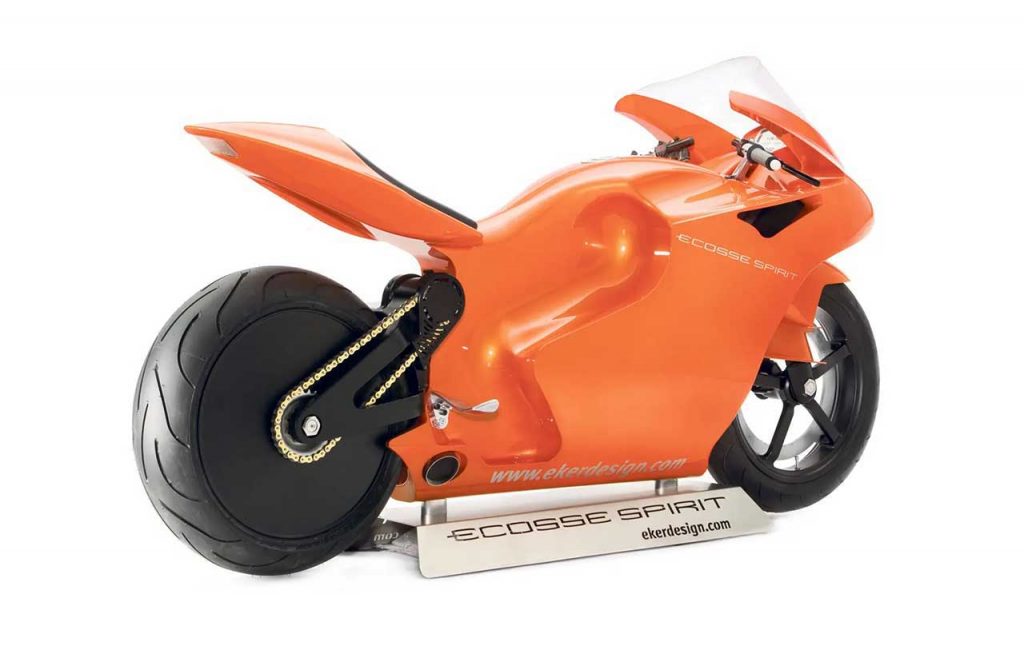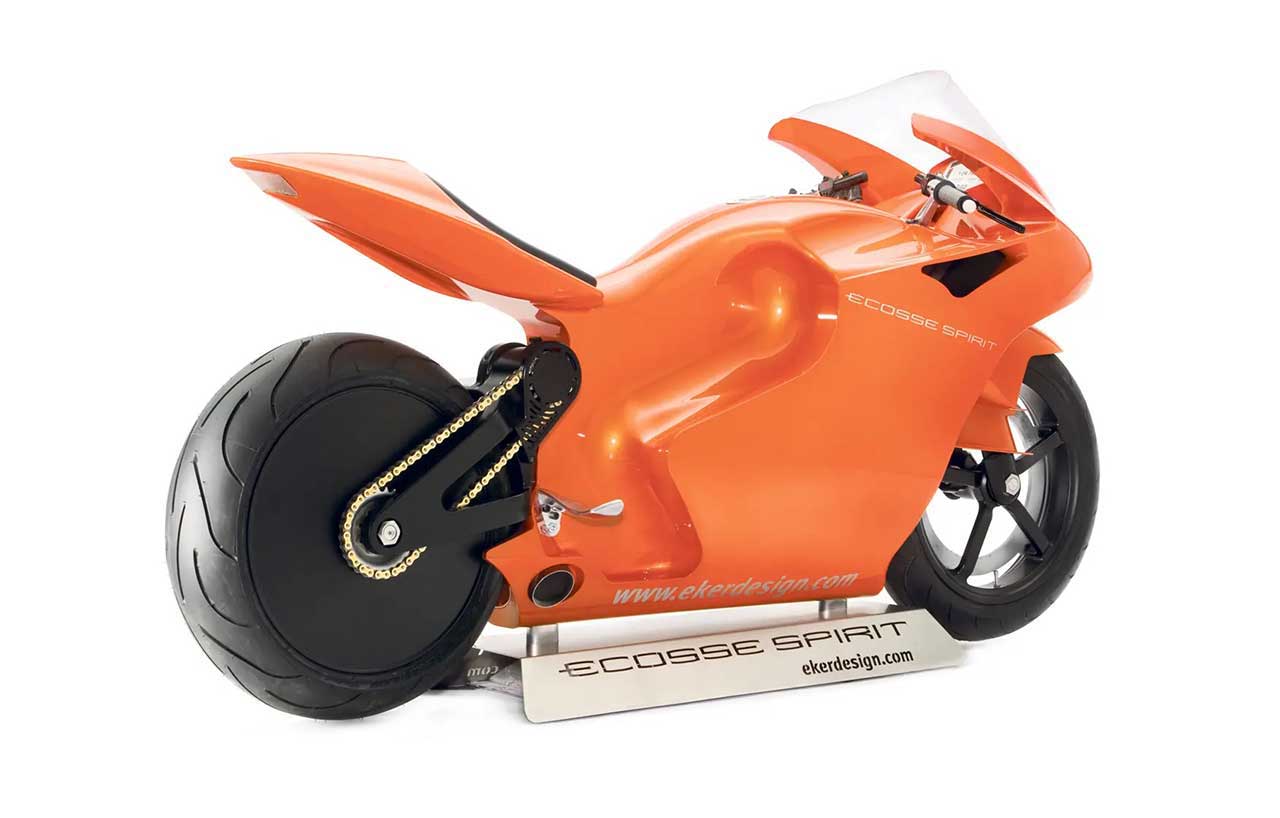 This is not a two-wheel machine as traditionally defined: first of all, there is no chassis framework to speak of. Rear suspension and swing-arm attach to the 265 pounds speck of weight comes from reducing the extra pounds associated with transmitting front-wheel forces up a slender fork through a head of the steer then back down to the rest of the machine. The front suspension consists of projecting forward, twin A-arms, their apices defining a steering axis and carrying an upright from which projects spindle the front-wheel.
Nothing better captures these impressive technical details than the knowledge that the likely purchaser is going to be only one of ten exclusive owners of this two-wheeled heaven.
See more:
9. AJS Porcupine
Headquarter: Wolverhampton, England
Founder: A. J. Steven
Products: AJS Tempest Roadstar 125, AJS Highway Star 125 etc.
Best Creation: 1949 E90 AJS Porcupine
Price: $7 million USD
A bike manufacturer with a rich history heritage marred by several financial turbulence early on, AJS could manage to produce 4 Porcupine units in 1949. As it turned out, one of these under the very able hands of Les Graham won the World Championship, 1949
Aluminum alloy, 500cc, DOHC twin engine with heads and horizontal cylinders give the Porcupine a low center of gravity. It uses what is called "Jam-pot" shocks and Teledraulic race forks. The manufacturing decisions and designs made by AJS first through the original owners and then through the succeeding ones read like a virtual and veritable source of what-to-do ideas for any bike professional.
10. Neiman Marcus
Headquarter: Dallas, Texas, United States
Founder: Carrie Marcus Neiman, Herbert Marcus, Abraham Lincoln Neiman
Products: Neiman Marcus Limited Edition Fighter etc
Best creation: Neiman Marcus Limited Edition Fighter
Price: $11 million USD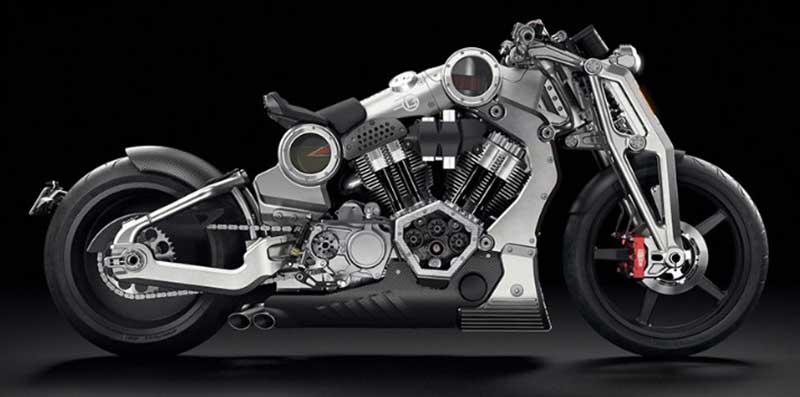 Neiman Marcus Limited Edition Fighter would later claim pole position at any top ten list of big bikes is most probably a seer of the highest order, especially when one considers how it began the market at $110,000. And Neiman Marcus is a name you would rightly connect with department store rather than a superbike.
These are the most expensive motorbikes in the world which are the main attraction for today's men.