Luxury lovers always want to keep eyes on the most luxurious watch brands in the world in 2020 because a watch does not only show you the time, but also shows your sense of fashion. Buying a luxurious watch can just change your personality like a magical spell. You can see the Elements of a Luxurious Lifestyle from here. Before buying a luxurious watch you should keep some points in your mind
Make sure you want a belt watch or a chain one
Fashion or Durability, which one is more important to you?
Be conscious of the glass that the dial covers, better go for the crystal clear one.
Here is the list of world's best luxurious watch brands in 2020 including price, ratings, specifications, reliability and the reasons whey they are famous.
1. PATEK PHILIPPE
Price range: $15,000 – $1 million+
Famous wearers: Queen Victoria, Ellen DeGeneres, John Mayer
Another identity of this brand can be considered as the synonym of royalty in the realm of timepiece. Keyless winding mechanism, the scarcity, innovative designs and non-flashy dials make the brand more coveted to the timepiece lovers. This Swiss brand is winning their fan's heart from 1839 as one of the oldest manufacturers in the world.
You might like: World's Most Luxurious Cars
2. LANGE & SOHNE
Price range: $14950 – $1 million+
Famous wearers: Vladimir Putin
This Brand of Germany has faced ups and downs because of post war situation of Soviet administration but again raised with dignity in 1990. Specialized mechanism, diacritic style in appearance, design and classic British style make their watches more attractive to buyers. They are best known for their Lange 1 family of watches.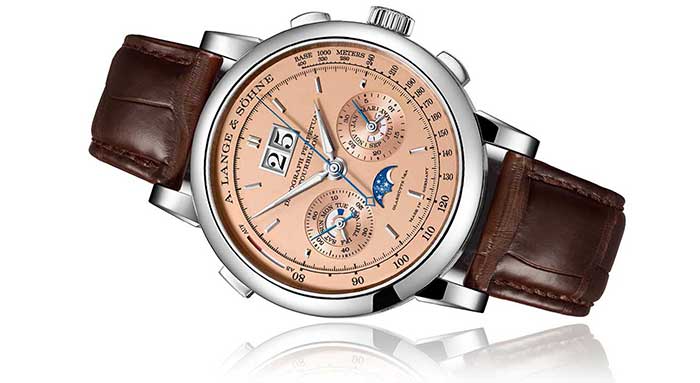 3. AUDEMARS PIGUET
Price range: $7,000 – $850,000+
Famous wearers: James Corden, Tom Cruise, Usher
World's first minute repeating movements and ultra-thin formula have made this Swiss manufacturer brand more close to people to luxury as well. This brand has been family owned since its originated time 1881.
Lets have a Luxurious Mildives Tour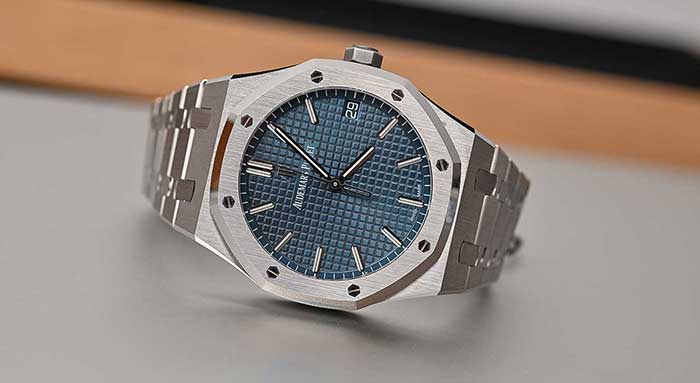 4. ROLEX
Price range: $5,000 – $650,000+ (Buy in cheap price)
Famous wearers: Justin Timberlake, Mark Wahlberg, David Beckham
Having three watch lines named Oyster Perpetual, Professional and Cellini this Swiss manufacturer leads the whole realm of watch lover smoothly since 1905. Being Handmade, this masterpiece catches the attention of people. Rolex watches are also known for the second most expensive watch ever sold in an auction and this manufacturer makes 2000 watches in a day.
5. VACHERON CONSTANTIN
Price range: $18,000 – $6 million+ (Buy in cheap price)
Famous wearers: Donald Trump, Marlon Brando, Rick Ross, Kate Bosworth
Along with the varieties of nonmagnetic watches, jumping hour watches and holding the title of the most complicated mechanical watch this Swiss brand from 1996 is a member of Richmond group. Napoleon Bonaparte had one of their watches in his wrist.
Let's see the Luxurious Lifestyle of Dubai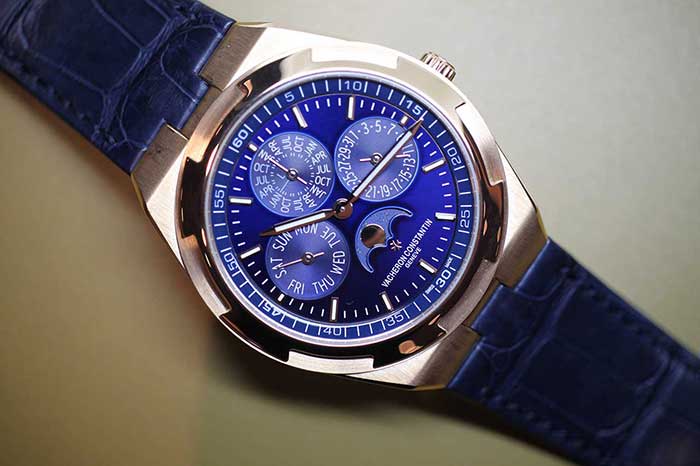 6. BLANCPAIN
Price range: $7,500 – $1.5 million+
Famous wearers: Vladimir Putin, Francis Ford Coppola
With iconic status this has been the first choice of sports fans and divers. Including features as tourbillion, perpetual calendar and split Chrono this brand is distinct in nature. Earlier owned by Blancpain family this is currently owned by Swatches group.
7. TAG HEUER
Price range: $1,500 – $10,000+
Famous wearers: Brad Pitt, Leonardo DiCaprio, Barack Obama
First love for racer and drivers, even this is the first watch manufacturers which get the title of space travelled watch. This high end watch was founded in Switzerland in 1860.
Visit: Most Luxurious Houses in the World
8. JAEGER-LECOULTRE
Price range: $5,000 – $2 million+
Famous wearers: Robert Downey Jr., January Jones, Queen Elizabeth II
Being a top-tier Richemont brand, it has many achievements such as patents and almost thousand movements, along with the smallest movements. This Swiss brand is also known as the most complicated wristwatch brand.
9. HUBLOT
Price range: $4,200 – $5 million+
Famous wearers: Kylie Jenner, Kobe Bryant
Not so old but still not least appealing, this brand joined the industry in 1980 and successfully are launching their new watches with fusion. This is now completely a member of LVMH group.
10. BREGUET
Price range: $7,000-$400,000+
Famous wearers: Marie Antoinette, Napoleon Bonaparte, Winston Churchill
This Swiss brand from 1775 is famous for its blue pomme hands and coin edge cases. It is a subsidiary of Swiss Swatches group from 1999.
Do you know? Luxurious Car Restoration in the World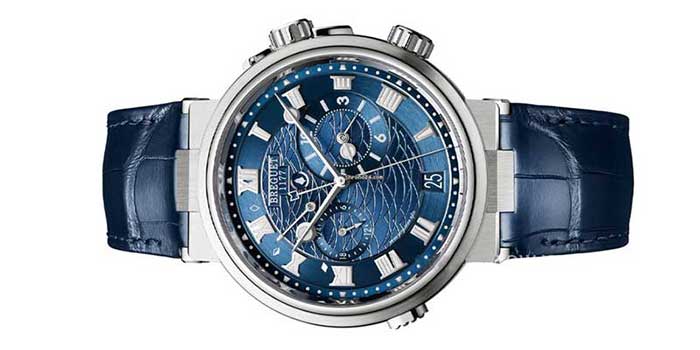 11. CHOPARD
Price range: $5,040 – $60,000+
Famous wearers: Michael Fassbender, Kate Winslet, Colin Firth
Mostly known for their unique gold ladies watches. This brand was first originated in 1860.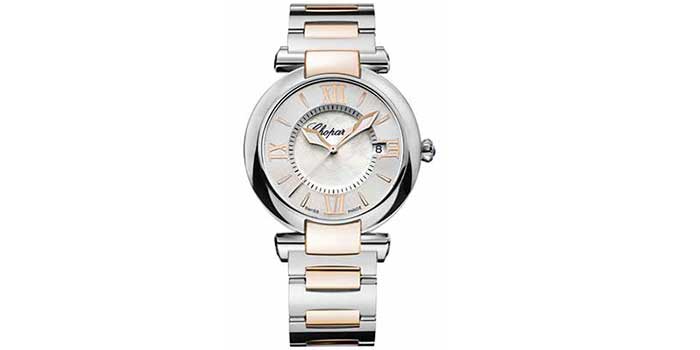 12. OMEGA
Price range: $1,000 – $708,742
Famous wearers: Daniel Craig, Elvis Presley, Steve Carrell
A Swiss brand also known as the speed maker. This brand has the achievement of landing on Moon along with Buzz Aldrin in 1969.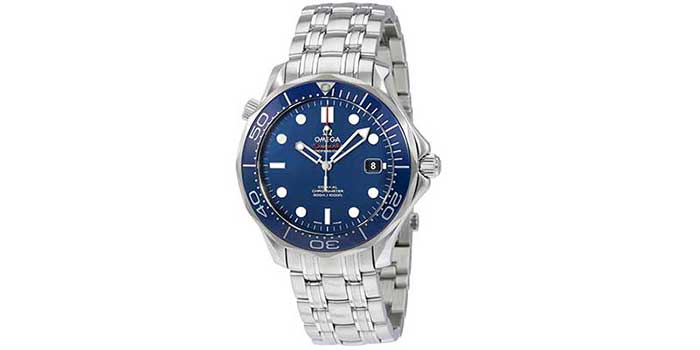 13. IWC SCHAFFHAUSEN
Price range: $3,950 – $750,000+
Famous wearers: Bradley Cooper, Chris Evans
Exclusive design, classic shape, superior material and environment friendly elements have made this Swiss brand more lucrative to watch lovers.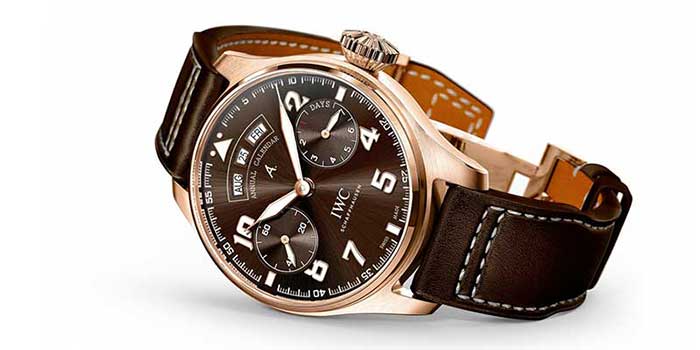 14. CARTIER
Price range: $2,300 – $2.5 million+
Famous wearers: Franklin, John F Kennedy, Angelina Jolie, Sofia Vergara
One of the most prestigious brands achieving the rank of world's 59th valuable brand by Forbes. Founded in 1847 this French brand is mostly chosen by the celebrities.
15. PANERAI
Price range: $4,000 – $1 million
Famous wearers: Sylvester Stallone, Bill Clinton, Hugh Grant
An Italian luxury watch brand originated in 1860 is highly known for its diacritic look. This brand is famous also for having a partnership with Ferrari from 2005-10.
16. PIAGET
Price range: $7,000 – $3.3 million
Famous wearers: Ryan Reynolds, Olivia Palermo
Art of enamelling, self-winding movement, Ultra-thin movement, Tourbillion movement and Tourbillion skeleton movement have made this brand mostly coveted to the watch lovers. Founded in 1874 this Swiss brand is now a subsidiary member of Richemont group.
17. BREITLING
Price range: $3,000 – $280,000
Famous wearers: John Travolta, David Beckham
24 hour dialling instead of 12, radio transmitter, chronometers, charging ability and many scarce features have made this Swiss brand the first choice for Aviator since 1884.
18. MONTBLANC
Price range: $2,000 – $388,600
Famous wearers: Hugh Jackman
Founded in 1906 as a luxury pen manufacturer now is leading its successful feet on the watch markets too.
19. GIRARD-PERREGAUX
Price range: $5,000 – $600,000+
Famous wearers: Quentin Tarantino, Hugh Jackman, Pierce Brosnan, Kobe Bryant
A top-tier Kering brand with the achievement of historic tourbillion with three gold bridges. Founded in Switzerland in 1791 this brand is also famous for its handcrafted watches.
20. ULYSSE NARDIN
Price range: $2,300 – $285,000
Famous wearers: Michael Jordan, Larry King
Modernised materials, and uniquely coloured leathers make this watches visually distinctive to others. Since its origin in 1846 this manufacturer has been making lucrative at the same time attractive watches.
# Top 10 Most Luxurious Watch Brands in the World 2020
PATEK PHILIPPE
LANGE & SOHNE
AUDEMARS PIGUET
ROLEX
VACHERON CONSTANTIN
BLANCPAIN
TAG HEUER
JAEGER-LECOULTRE
HUBLOT
BREGUET