These 10 most luxurious and expensive weddings in the world will blow your mind away. Almost all marriage ceremonies are basically very identical. It is full of rituals varying from culture to culture.
It is needless to say that weddings are one of the most widely celebrated social institutions all around the world! But some are there who have taken it to a whole new level with their unlimited big-budget and stepped ahead to the list of the most expensive weddings of all time. Don't miss: Life of the British Royal Family.
The average wedding cost in the United States is about $25,200 USD. American couples ideally spend somewhere between $18,900 and $31,500. But for the couples listed below, $1 million is not enough to cover all the segments. You may like our recent publication on Luxurious Clothing Brands in the World.
Let's go and have a glance at the world's most expensive weddings in the world till 2023 including cost, images, year & attractions.
01. Prince Charles & Diana
Cost: $110 million
Year: 1981
Guests: 3500
Venue: St Paul's Cathedral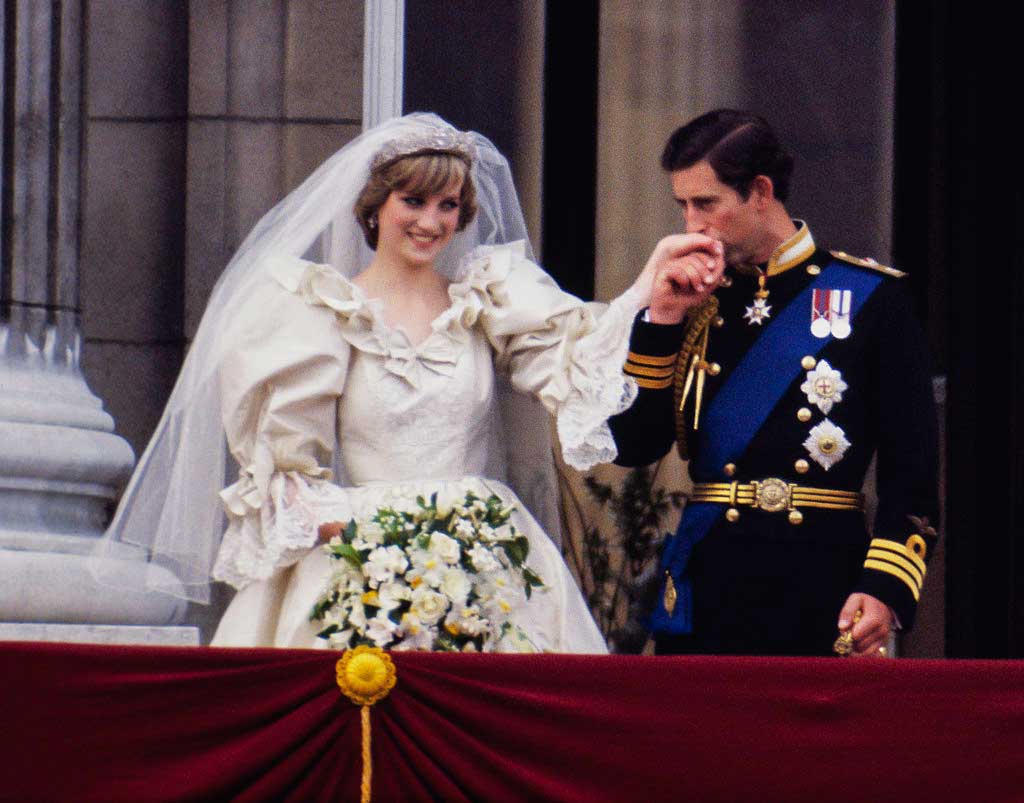 Although this wedding took place decades ago, Prince Charles and Princess Diana's royal wedding"the wedding of the century "still tops the list! 3,500 people got a personal invitation to this grand ceremony and it was broadcast to 750 million TV viewers from around the globe the Royal Wedding between Prince Charles and Princess Diana.
Princess Diana's wedding gown was decorated in 10,000 worth as much as $150,000. pearls and had a 25-foot train. She was carried in a glass coach from her place to the cathedral. the pair also had to spend a big amount on heightened security for their wedding. Plus, having 27 wedding cakes was also a huge contribution to their hefty budget. Don't miss: Most Luxurious Homes in the World
02. Vanisha Mittal & Amit Bhatia
Cost: 66 million
Year: 2004
Venue: Veaux le Vicomte
Guest: 1000

As expected, Lakshmi Mittal, one of the richest men in the world, surprised her daughter Vanish Mittal, to her wedding to Amit Bhatia with the most extravagant ceremony ever. An engagement ceremony just before the wedding was held at the Palace of Versailles.
International recording artists and actress Kylie Minogue got $330,000 for just a half an hour performance. After which, a firework display was performed at the Eiffel Tower. They reportedly had over 1,000 guests and started off the event with a silver-casted invitation to the wedding. Their cost of travel was covered as well. But this marriage did not last long as the couple got to quit in early 2013. You are welcome to see the most expensive laptop ever built in the world.
03. Prince William & Kate Middleton
Cost: $34 million
Year: 2011
Venue: Westminster abbey
Guest: 1900

Prince William weds Kate Middleton in 2011 and the world witnessed"The Wedding of The Century", the wedding of future king and queen! the ceremony was held at the Westminster abbey. After that, the couple paraded through the streets of London in a horse-drawn carriage. $32 million was spent toward security alone. The royal wedding itself was a grand arrangement of $34 million and Kate was dressed in a $434,000 Sarah Burton for Alexander McQueen gown. And the best part among all these is they are still together! Good to see, isn't it?
04. Angelababy & Huang Xiaoming
Cost: $31 million
Year: 2015
Guest: 2,000 guests
Venue: The Shanghai Exhibition Centre

This Chinese socialite, whose custom Dior gown will go down in history as being one of the most expensive wedding dresses ever, tied the knot in a $31 million ceremony. Known as the "Kim Kardashian of China," Angelababy's nuptials to actor Huang Xiaoming included a venue entirely decked out in roses, a 10-foot tall wedding cake with a carousel middle layer, and over.
Let's see: Most Luxurious Tourist Destinations in the World
05. Michael Jordan and Yvette Prieto
Cost: $10 million
Year: April 2013
Venue: Bear's Club in Jupiter, Florida,
Guest: 300

The basketball and Space Jam star's second wedding to model Yvette Prieto in April 2013 reportedly racked up a $10 million dollar! The bride & groom enjoyed live performances from Usher, K'Jon, and Robin Thicke. Prieto wore a J'Aton Couture wedding dress, wrapped in Swarovski crystals! About Bucks? Just imagine!
06. Lolita Osmanova and Gaspar Avdolyan
Cost: $10 million
Year: 2017
Venue: Dolby Theatre, Los Angeles
Guest: Not Found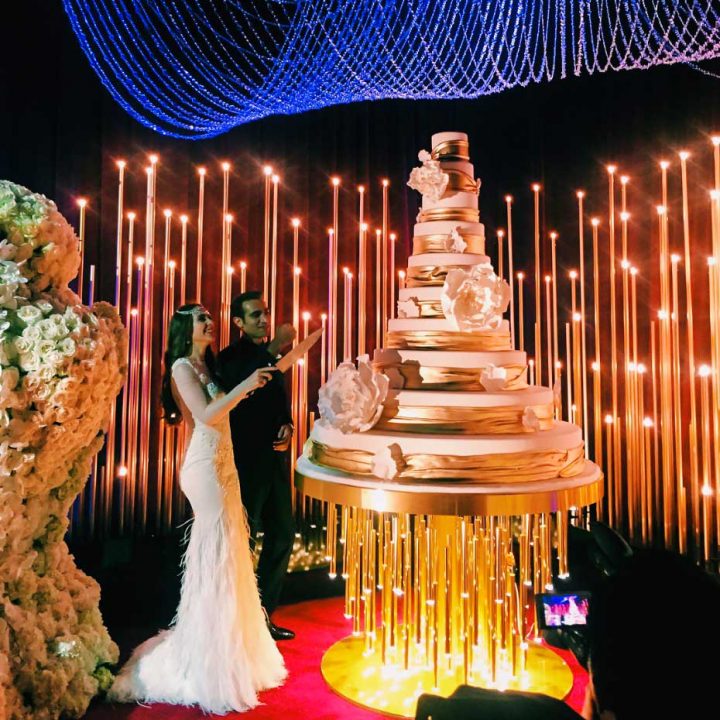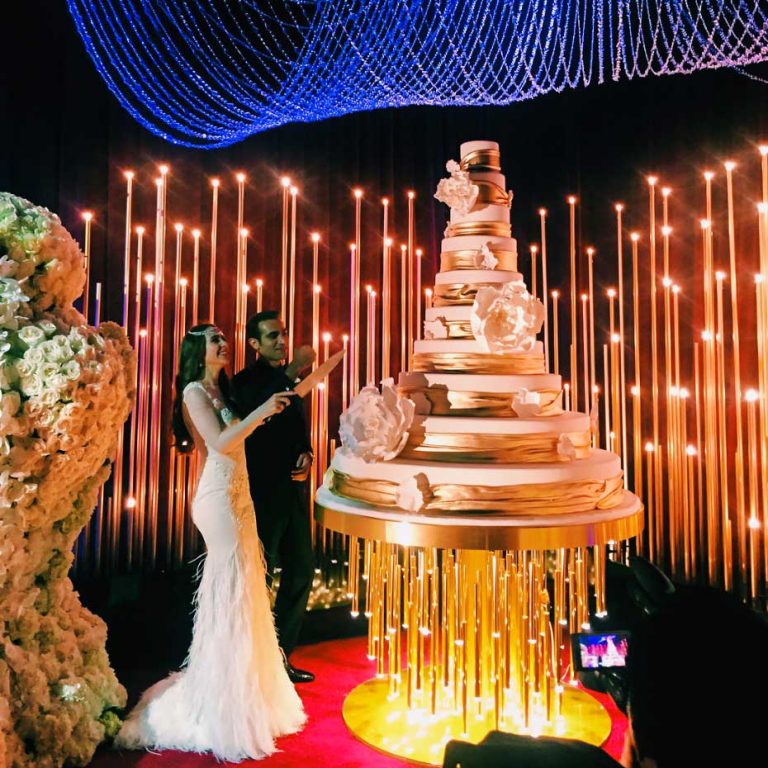 the daughter of a Russian VIP marrying the son of a millionaire, a $10 million wedding is just as casual. A venue where the Oscars are held is no big thing for them! The couple wrapped the venue with $500,000 of flowers and a gold aisle. As for entertainment, Jason Derulo and Lady Gaga were there to warmly welcome the newlyweds, which reportedly cost $2 million alone. The-top goodie bags for guests (think cell phones and flowers). Her wedding dress was mind-blowing featuring a 10-foot train and 100 hand-cut, Chantilly lace roses. Seems normal, right?
07. Wayne Rooney & Coleen McLoughlin
Cost: $8 million
Year: 2008
Venue: Abbey of Cervara near Genoa, Italy
Guest: 64 special guests from the UK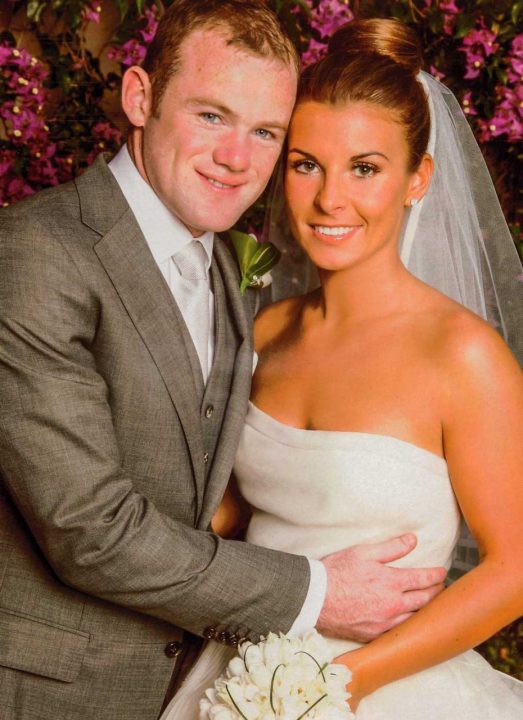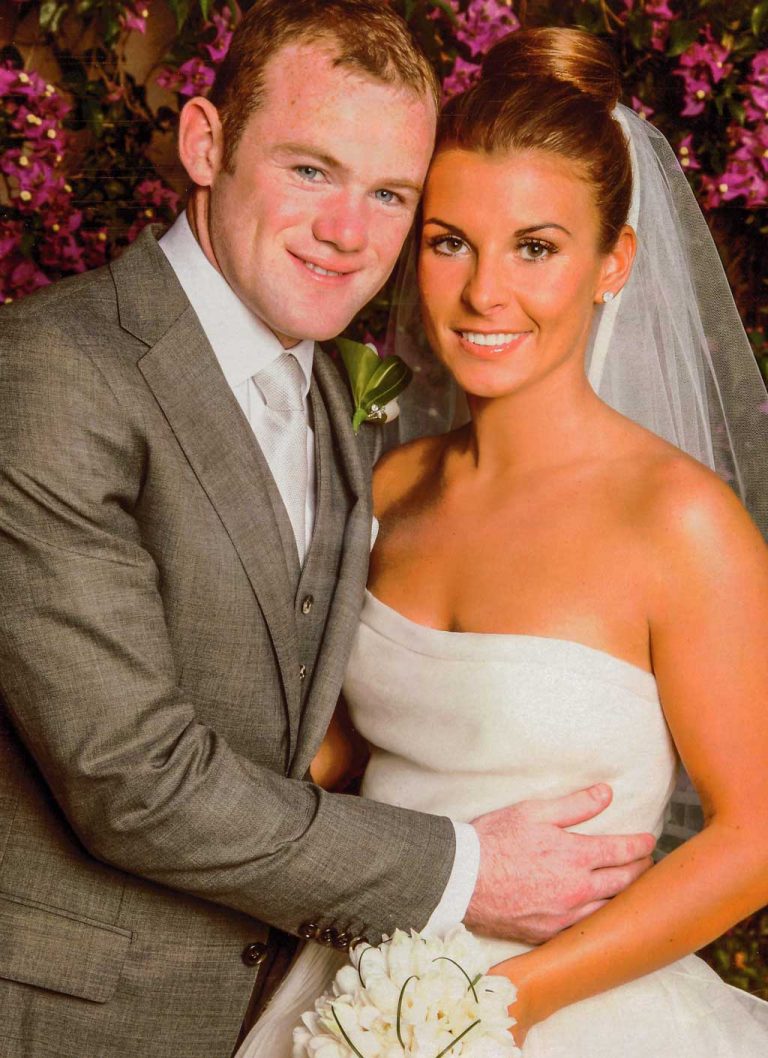 Footballer Wayne Rooney of the Manchester United and Coleen McLoughlin made their vows at the Abbey of Cervara near Genoa in Italy in 2008. The ceremony was more than a luxury but the couple got a little assistance in paying the bills as a magazine offered $4.2 million for the exclusive rights of the wedding photos. Today, Wayne and Coleen are happy with their married lives! worth the spending, right?!
08. Chelsea Clinton & Marc Mezvinsky
Cost: $5 million
Year: July 2010
Guest: above 500
Venue: Astor Courts Estate in Rhinebeck, New York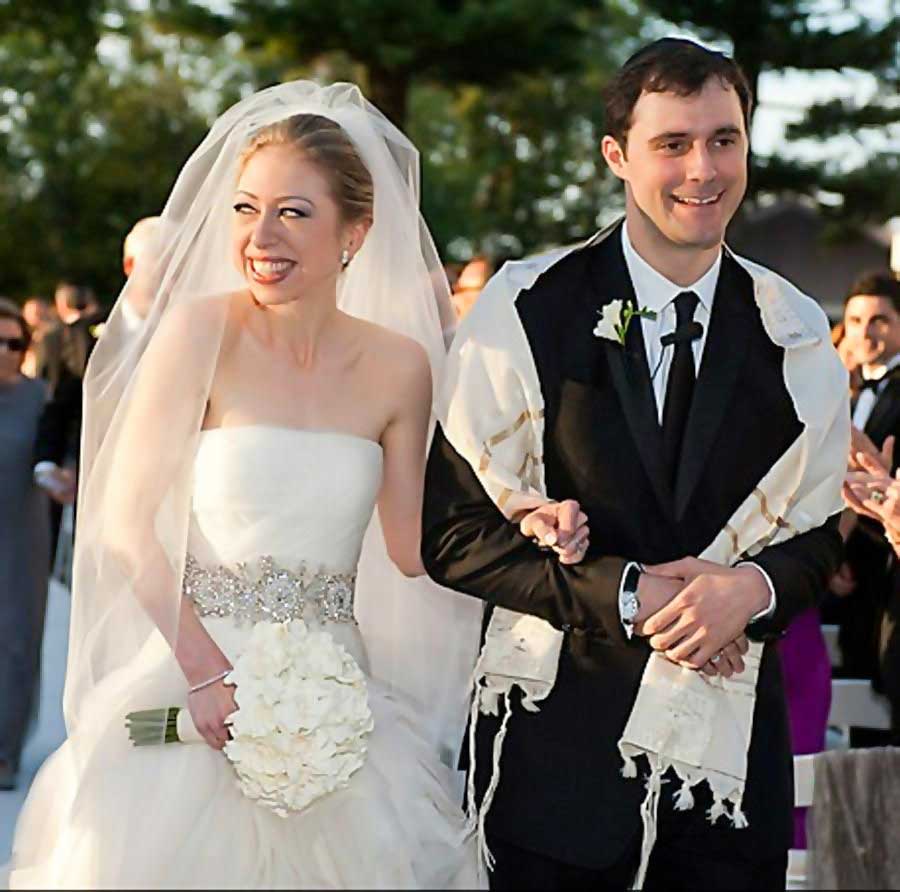 Chelsea Clinton, daughter of ex-US president Bill Clinton and former Secretary of State and Senator Hillary Clinton married investment banker Marc Mezvinsky in a beautiful wedding ceremony at the Astor Courts in 2010. The venue provided a serene and romantic view of the Hudson River. Clinton wore two Vera Wang gowns, and the designer actually attended the wedding herself. The first dress is estimated to cost $20,000, and the couple reportedly splurged $500,000 on flowers, $600,000 on tents to decorate the 13,000-foot venue space, and $200,000 on security.
Let's see: Most Luxurious Cities in the World
09. Liza Minnelli & David Gest
Cost: $4.2 million
Year: 2002
Venue: New York's Fifth Avenue
Guest: 600

Sensational singer Liza Minnelli married concert promoter, David Gest. The guests including the whole Jackson Five, with Michael Jackson as the best man-made event was even more colorful for the audience. Elizabeth Taylor was the matron of honor. Queen guitarist Brian May, Liam Neeson, Joan Collins, Gloria Gaynor, Anthony Hopkins, Mia Farrow were among the superstars who attended the elaborate wedding.

However, The couple could not stay together for long and unfortunately ended up in some "dirtiest "way Possible!
10. Elizabeth Taylor & Larry Fortensky
Cost: $4 million
Year: 1991
Guest: 160
Venue: Michael Jackson's Neverland, Santa Ynez Valley, California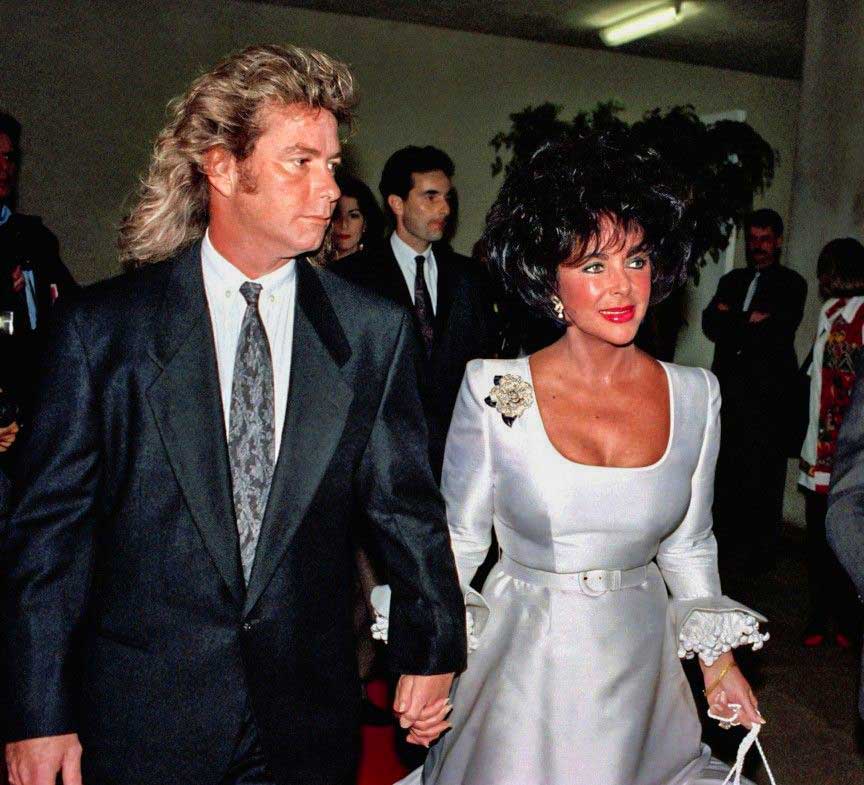 They got together in rehab! Yes, that's true! Though the meeting seems quite out-of-box for many, it worked for Hollywood legend Elizabeth Taylor and construction worker Larry Fortensky. A unique love story leads them to a grand wedding ceremony! It was a star-studded event with celebrities like Liza Minnelli, Eddie Murphy, and Macaulay Culkin among the guests.
For her eighth (and final) wedding the Old Hollywood actress spared no expense, raking in an estimated $1.5 million bill, which her close friend Micheal Jackson covered the majority of. A large percentage of the budget most likely went to hiring event security, which included 100 security guards and a former Israeli army officer.
The bride sported a $25,000 Valentino gown as she said "I do" at Jackson's Neverland Ranch in Santa Ynez Valley, California. A wedding of such epic proportions naturally equates to equally standout guests, and the list included stars like Eddie Murphy, Diane von Furstenberg, Macaulay Culkin, and Brooke Shields. Unfortunately, the couple divorced five years later but they remained good friends till Taylor's death in 2011. She also left a will for her last husband! Shows up a great friend indeed!
11. Paul McCartney & Heather Mills
Cost: $3.6 million USD
Year: 2002
Venue: Castle Leslie, Ireland
Guests: 300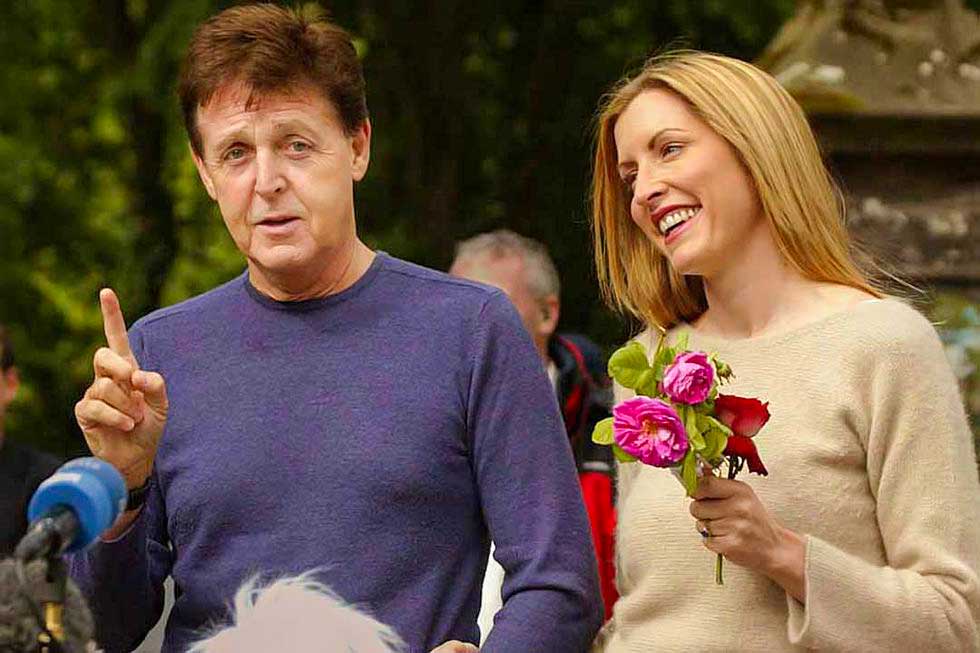 Music legend Paul McCartney and entrepreneur Heather Mills got married in 2002 at the castle in Ireland. The ceremony was attended by 300 guests. But the marriage did not last long as the couple got separated four years later and finally put a full stop to their conjugal life in 2008. Sad but true the divorce was costlier than the wedding itself, with McCartney ordered by the court to pay Mills around $27 million as a one-off payment and another $13 million in assets.
However, the marriage turned out to be a total disaster in 1996, the couple got divorced, and unfortunately just a year after Diana met her tragic death in a car accident along with her boyfriend Egyptian businessman Dodi Fayed.
#Here is the top 10 most expensive weddings in the world 2023
Prince Charles & Diana – Wedding Cost: $110 million
Vanisha Mittal & Amit Bhatia – Wedding Cost: 66 million
Prince William & Kate Middleton – Wedding Cost: $34 million
Angelababy & Huang Xiaoming – Wedding Cost: $31 million
Michael Jordan and Yvette Prieto – Wedding Cost: $10 million
Lolita Osmanova and Gaspar Avdolyan – Wedding Cost: $10 million
Wayne Rooney & Coleen McLoughlin – Wedding Cost: $8 million
Chelsea Clinton & Marc Mezvinsky – Wedding Cost: $5 million
Liza Minnelli & David Gest – Wedding Cost: $4.2 million
Elizabeth Taylor & Larry Fortensky – Wedding Cost: $4 million