Weddings worldwide are a lush affair. Naturally, as a bride, your life from the day you're engaged till the day you get married, changes completely. You become the centre of everyone's attention and you're also burdened with hundred other chores. Amidst all this planning, brides usually forget to take care of themselves and it is only until a few days before the wedding that they regret not taking care of themselves. Don't worry, we're here to help you avoid this catch-22 situation. Here are some activities and treatments that you need to incorporate in your pre-wedding routine and we promise you'll be the happiest and the most relaxed bride!
1. Skin Treatments
Who doesn't want a glowing, acne-free face for their D-day? All the brides, obviously. Well, you need to start planning and working early towards a beautiful skin, probably, six to seven months before the wedding. You can visit a dermatologist in case your skin problems are severe. There are skin treatments to lighten acne scars and treat other skin problems. For others, you can start following a proper skincare regimen consisting of cleansing, toning and moisturising. Watch your diet as your skin reflects 90% of what you eat. Junk foods are a complete no-no. Also, get sound sleep of eight to nine hours minimum. Nothing can pacify your dark circles like a proper sleep schedule. Increase your water intake since all the planning can make you dehydrated.
2. Monthly Spa
If you're someone who easily gets tired and stressed out, then your wedding is going to take a toll on your body. Don't worry, we've got your back. Start by incorporating a 10-minute meditation session in your daily routine. Next, you want to get monthly body, facial and hair spa. Wedding planning takes the best of us and we get too tired taking care of ourselves. Hence, book monthly spa sessions to pamper your body, face and hair. You won't look tired anymore and you will be ready to check the to-do's on your list.
3. Hair Removal
Amidst all the planning, don't forget to get the hair on your body removed by waxing or laser monthly. This gradually slows down your hair growth. Book your monthly hair removal sessions beforehand. After a waxing session, rub Aloe Vera gel to soothe the hair follicles. Book your waxing session 2-3 days prior to your mehndi function, since you cannot get your hair removed after applying henna.
4. Lash Extensions
It might seem a bit of a stretch, but knowing you can wake up with beautiful, long and curled lashes without any makeup, feels great. And your wedding is all about feeling great. Lash extensions is a pain-free and 90-120-minute procedure. It doesn't damage your natural lashes, if that's what you're worried about. The extensions stay-on for 2-3 weeks so you can get the extensions done fifteen to twenty days before your big day. Being the bride, all eyes are going to be on you all the time even before the festivities kick-in. Hence, getting the extensions done will make you feel confident. Find out about the best eyelash extensions here.
5. Manicures & Pedicures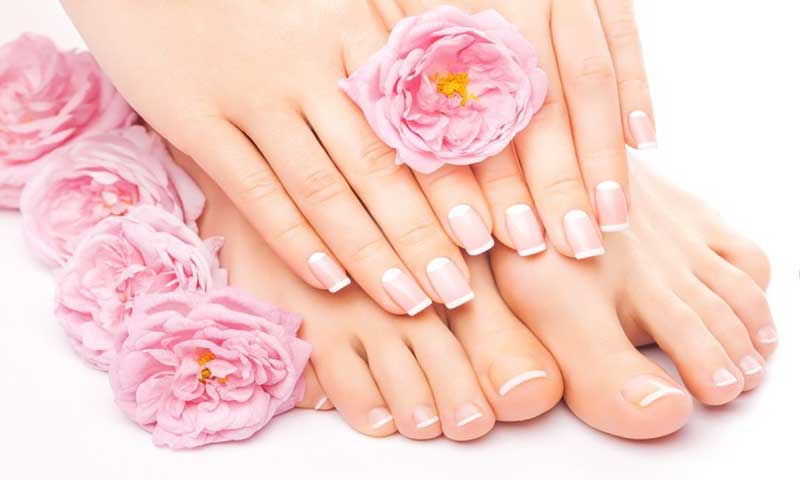 Believe it or not, your hands will go through a lot as your big day nears- arm-long mehndi, nail extensions, the engagement ring and what not. So they obviously need to be treated and pampered regularly to maintain the softness and look clean. Monthly manicures and pedicures are a must and should not be skipped. You can also use this as an opportunity to take a break from all the planning, sip on a refreshing mock tail and relax.
6. Be Active
Whatever you say, running around to do your wedding errands is not counted as a work out and carrying your shopping bags is not counted as lifting weights.
Few months before the wedding, you can set a goal for weight-loss or weight-gain according to your body. Even if you have the perfect body, you need to stay active to keep your body active and healthy. It helps in maintaining the glow on your face and proper digestion system. We don't recommend crash-dieting or heavy workout sessions before your wedding or even after that. Small workout sessions daily is enough to stay consistent.
These activities and treatments are not inclusive. You can customise your treatment plan according to your goals and needs as long as you are happy with the results. Try not to overwhelm yourself with these tips or treatments. Above all, staying happy is the most important activity that you need to practise. Don't forget, a happy bride is always a pretty bride. Trust us when we say that it feels awesome knowing you planned everything before-hand, remained consistent and achieve the bridal look that you've been dreaming since you were a little girl.