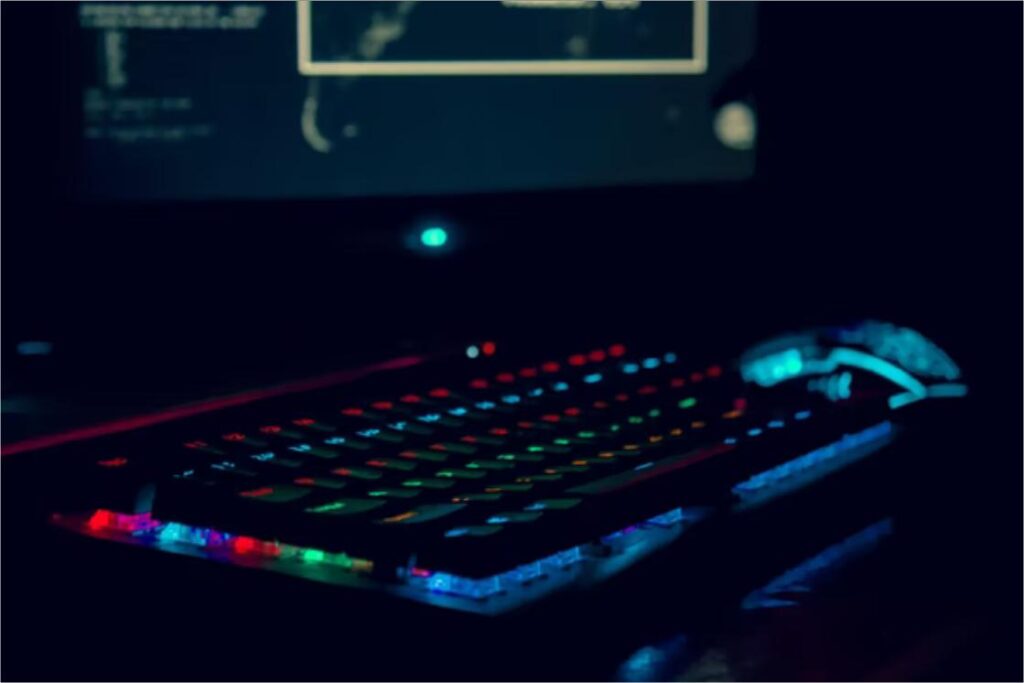 The specs and features that these gaming PCs put forth make them the most premium machines around
It's hard to imagine living in a society where the most shiny and up-to-date gadgets don't exist. From smartwatches to virtual reality glasses, wireless headphones, tablets, and huge flatscreen televisions, we are constantly being inundated with the next best tech tools that money can buy. The same goes for dedicated gamers that enjoy spending their free time immersed in virtual worlds of all shapes and sizes. Whether it be a new backlit keyboard, swift mouse, or entire gaming rig, players have a load of accessories available for purchase at their very fingertips.
While it is true that the average gaming PC is affordable, today's market features a few exceptional machines that raise the bar in every way and thus cost a pretty penny. Their names may sound like they are out-of-this-world, but rest assured that they are attainable as long as you're willing to dip into your savings account. So, without further ado, here are the most expensive gaming PCs in 2022.
8Pack OrionX2
The 8Pack Orion X2 is a luxurious powerhouse that is currently listed at a cool £29,999.99, undoubtedly making it the priciest gaming PC around. Of course, for this cost buyers can be sure that they are getting their money's worth. The computer has many attractive specs, including an extremely powerful dual system configuration built with Intel's 18 core i7-7980XE and a set of water-cooling loops.
However, perhaps the most impressive fact is that the OrionX2 comes packed with not one but three TITAN RTX graphics cards. This means that every gaming experience is visually exceptional, crisp, and 100% defined across genres. For example, if you prefer playing action-packed sports games, you'll be able to see something as small as the sweat beads dripping down an athlete's face as they run across the court! On the other hand, maybe you're more into online slots that boast a variety of different themes and bright colours in their gameplay. Well, with the cutting edge-technology that the OrionX2 provides, all moments on the spinning reels are vibrant and immersive. Seamlessly combining durability and aesthetics, there's a reason this PC will cost you an arm and a leg.
Digital Storm Aventum X
Next up is Digital Storm's Aventum X, a considerably cheaper PC when compared with the OrionX2, but one that you still might need to save up for. This gaming machine starts at around £3,000 but can go up all the way to £15,000 depending on how much memory, storage, and processing power you personally desire. Built by a team of expert designers and developers, the Aventum X features a top-of-the-line setup that includes liquid cooling, swapping storage bays, heat exchangers, and an integrated power panel that eliminates messy and stressful cable management.
Gamers won't lack great visual assets here either, as this PC comes with high-quality RTX graphics that display gaming worlds in high-resolution. Additionally, the Aventum X is programmed and tested to accommodate Virtual Reality gaming with headsets such as the Oculus Rift and HTC Vive.

As more technological advancements continue to rise to the surface, gaming PCs will be able to connect players to even better playing experiences
CUK Continuum Micro Gamer PC
Last but not least, the CUK Continuum Micro Gamer PC starts at approximately £1,000, so it may have the potential to fall somewhere in your price range even if you are not a massively rich celebrity. This PC combines premium CPU and GPU processing systems together under the power of a ROG Strix Z490 motherboard. Like the other equipment above, the Continuum works with both heating and cooling systems to provide optimal playing power no matter how long a gaming session lasts. Storage won't be compromised either, since gamers will have access to a 2TB NVMe SSD and a 4TB 7200rpm hard disk drive. Even though it is not as much of a beast as the OrionX2, for example, it is the best option in terms of quality and affordability.